Arts
AU Museum Late Fall Exhibits Open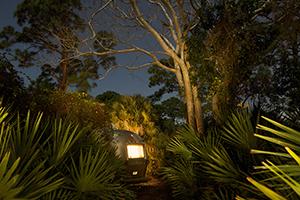 Late fall shows at the American University Museum at the Katzen Arts Center open Nov. 9 and close Dec. 15. Opening Reception: 6 to 9 p.m., Nov. 9. Free and open to all.
Michal Heiman's Radical Link: A New Community of Women, 1855-2020, engages museumgoers with photographs of patients in 19th-century mental asylums in London and Venice and with contemporary, global issues of political asylum. Heiman, a multi-media artist based in Tel Aviv, teaches at Jerusalem's Bezalel Academy of Arts and Design and is a member of the Tel Aviv Institute for Contemporary Psychoanalysis. The exhibition includes photographs, films, sound work, and archival documents. Traversing time, space, gender, race, and institutional practices of asylum, Heiman offers a new way to extend solidarity to those who engage in acts of resistance by creating a new community through her photographic practice. It includes women who have been subjugated by the Surrey County Asylum in London and the San Servolo Asylum in Venice, asylum seekers, artists, activists, prosecutors, gatekeepers, and those who have suffered under the violence of racism and misogyny.
Radical Link is the first U.S. museum exhibition of this prominent Israeli artist. It showcases AU Museum's commitment to Israeli art, already evident in the Rothfeld Collection of Israeli Art and the recent acquisition of 62 works by Israeli artists from the collection of Nancy Berman and Alan Bloch. In conjunction with the exhibition, AU Museum is partnering with the AU Center for Israel Studies on a conference on refugees and asylum seekers in Israel taking place Nov. 10-11. Curated by Sarah Gordon.
Christine Neill: Observations from the Valley Floor showcases large, mixed-media works and is presented by the Alper Initiative for Washington Art. Neill is a nationally celebrated American artist whose work blends motifs of biological examination with visual processes and techniques. She has exhibited widely while influencing thousands of students over her long tenure as professor at the Maryland Institute College of Art. The effects of environmental changes on human life, and the reaction of the earth's habitats to these threats underlie her investigations and images. Curated by Mollie Berger Salah. Gallery Talk: 5:30-7 p.m., Dec. 5. Join artist and curator in a discussion of Neill's botanical mixed media works that hold salient commentary on interactions between humans and nature. Free and open to all, please RSVP to tinyurl.com/AlperTickets.
Aideen Barry / Alice Maher: fair is foul & foul is fair is a two-artist show of the works of Alice Maher and Aideen Barry, two of Ireland's leading contemporary visual artists. Presented are multi-media works of moving images, lens-based works and installation across drawing, print, sculpture and a site-specific performance commission. Tropes of what could be considered fair and foul morph into unrecognizable, interchangeable and above all, challenging artworks. Both artists engage at the fault lines of artmaking where sociocultural movements, media, imagery, and language overlap and collapse in order to animate new, personal ways of communicating this semiotic conundrum.
Both also bring an individual, stinging humour and critique to their investigations of hybridity, carnality, and social politics in historical time. In her film works, Barry explores concepts of the Uncanny and the monstrous feminine, where she finds foundational substrata reflective of her own lived experience. The human-animal-machine becomes, for her, a vehicle of an anxious interrogation of the boundaries of the psyche. Equally, Maher's hand finished woodblock prints and hand-pressed sculptures advance her continued questioning of the phenomenon of the material present. Her hybridized images and objects expose phenomenological questions and excitations inherent in the body, and its psycho-dramatic task of being human. The focus of both artists on the interchangeabilities of fairness and foulness is played out in this exhibition with a fascinating and urgent energy. Gallery Talk: 5-6 p.m., Nov. 9. Explore themes of foulness and fairness in this gallery talk focused on works by collaborating Irish artists Aideen Barry and Alice Maher. Free and open to all, please RSVP to tinyurl.com/aumuseumkatzen. 

Dark World: Photographs by Frank Hallam Day is an exhibition of photographs, including large-scale diptychs and triptychs. The exhibition is the culmination of a dozen years of work by the D.C.-based fine art photographer exploring social and personal themes. All photographs were shot at night. They investigate the distinctive mysteries and ambiguities of the night world, and the way digital sensors respond to artificial light. Although the work is unmistakably photographic, it draws on the history of painting, to a degree unusual in contemporary photography. Themes explored concern the flight from community into self-sufficient isolation and individualism, and also the constant, rapid obsolescence and replacement of levels of technological progress, and alienation and social distance. Gallery Talk: Dark World, 3 to 4 p.m., Nov. 16. Frank Hallam Day illuminates dark corners of the world in a discussion of his photographs on view in Dark World. Free and open to all, please RSVP to tinyurl.com/aumuseumkatzen.
ARCADIA: The Clyde's Murals by William Woodward. Woodward, a third-generation native Washingtonian, is a classically trained painter from the Corcoran College of Art and Design, American University, and the Florentine Accademia di Belle Arti. The exhibit showcases a vibrant, 72-foot mural, Arcadia (1980), that evokes a landscape of pure painterly invention, a lost world that has inspired poets, artists, and musicians since antiquity. These 11 impressive panels, with scenes of magical forests, naked nymphs and frolicking fauns, satyrs, centaurs, and mystical seashores with mermaids, pirates, and treasure ships, were a success de scandale when first unveiled at the now legendary Clyde's Restaurant of Tyson's Corner, Virginia. Arcadia Closing Party: 6 to 7:30 p.m., Dec. 14. Say farewell to William Woodward's fantastical Arcadia murals with a reception and remarks from the artist. Free and open to all, no RSVP required.