Tues - Sun, 11 a.m - 4 p.m.
Closed Monday
Free admission

Media Contact:
Rebecca Basu
202-885-5950
basu@american.edu
American University Museum
4400 Massachusetts Ave NW
Washington
,
DC
20016-8031
United States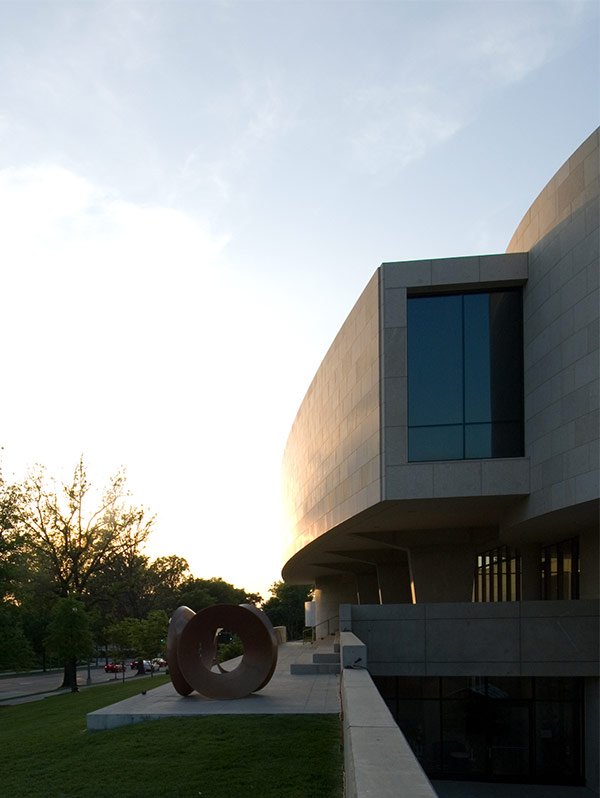 AU Museum
Located on American University's main campus at the Katzen Arts Center.
Open Tuesday-Sunday, 11:00AM-4:00PM. Closed Monday. Admission is free.

Yoga in the Galleries held Wednesdays, 10AM.
Schedule of weekend docent-led tours. Free, no reservation required. Meet at the front desk.
Special Events
July 20

August 1

August 3 & 4

September 3

September 6

September 7

September 7
Summer Exhibitions On view now
Forward Press: 21st century printmaking
Printmaking Legacy Project's® first national print exhibition, Forward Press: 21st Century Printmaking features ten innovative print artists from across the country who employ the finest examples of hand printed and digital techniques. They explore themes of culture, identity, religion, environment, memory, and art history. Some work in traditional forms, like lithography, intaglio, relief, and screen printing, while others explore these methods as the basis for large-scale sculpture, collage, and integrating technology into printmaking. These ten artists are changing the way American printmaking is seen and understood.
Learn more about: Forward Press: 21st Century Printmaking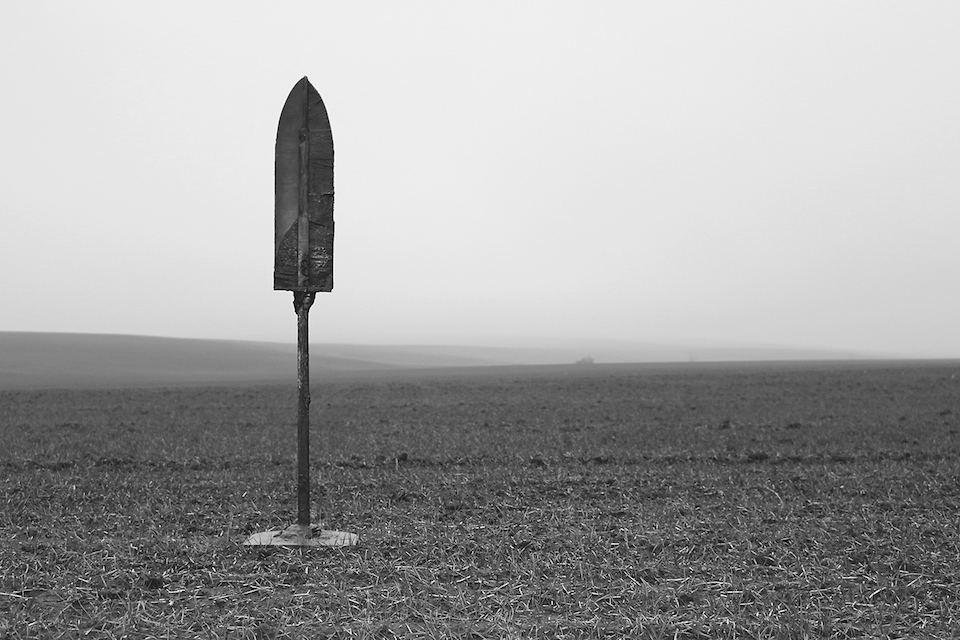 Squire Broel
A selection of Broel's life-sized to monumentally-sized totemic bronze sculptures creates space for reflection and contemplation about what it means to be human, be engaged as an individual within community and interact intentionally with the natural world. In his series of vertically oriented structures, Broel references tangible and intangible notions that resonate universally: botanical and architectural structures, environmental rhythms, physical and emotional solitude. Intentional abstraction creates a generous context for engaging with the sculptures. Allusions to historical references create a sense of timelessness and familiarity, yet the pieces exist outside the rapidly shifting visual language of stylized contemporary aesthetics.
See more about: Squire Broel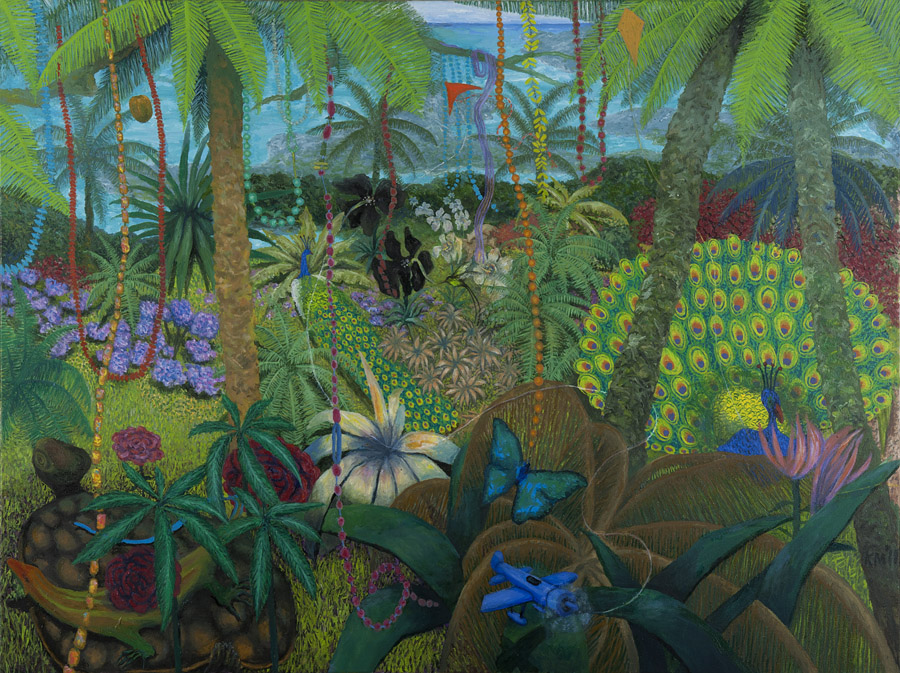 Passages: Keith Morrison, 1999-2019
Passages: Keith Morrison, 1999-2019 surveys thirty paintings and watercolors by the Jamaican-born Keith Morrison. A magician of color and space and a teller of tales, fanciful and real, Morrison focuses on the tangible and spiritual components of culture. His subjects encompass Afro-Caribbean and Meso-American art and architecture, as well as the somber history of the Middle Passage. By turns mystical, meditative and joyous, Morrison's work invites our entry into the rich visual world of his making. 
Learn more about Passages: Keith Morrison, 1999-2019
Being Here as ME- New Media Art Exhibition of Women Artists from Taiwan
Being Here as ME presents six women artists striving towards constructions of female subjectivity. Pey-Chwen Lin, Tzu-Ning Wu, Yung-Chieh Wu, I-Chun Chen, Pei-Shih Tu, and Hui-Chan Kuo create new media artworks through diverse mediums and methods. Their work transcends gender discussions, and through social strategies, action, and engagement they express their concerns and create artworks revealing their anxiety and opinions about the ecology of society, science, technology and the environment. This exhibition is sponsored by the Ministry of Culture, Republic of China (Taiwan) and Taiwan Academy, Taipei Economic and Cultural Representative Office in the US (TECRO).
See more about: Being Here as ME- New Media Art Exhibition of Women Artists from Taiwan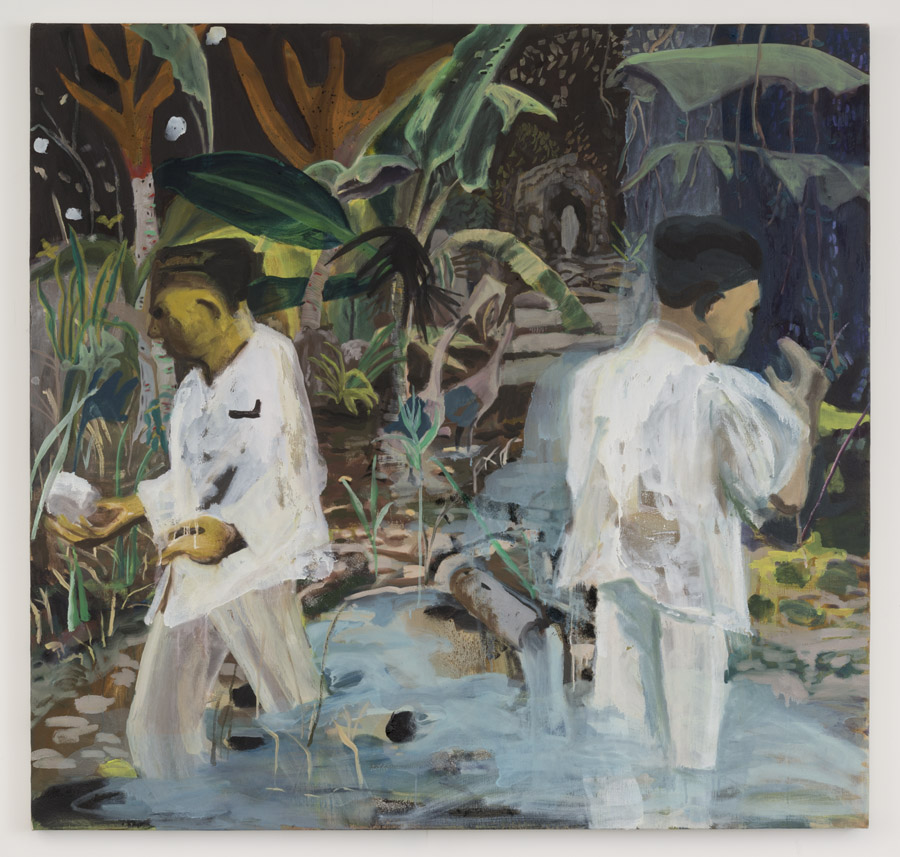 Maia Cruz Palileo
There is a mystery in the act of burying and even more so in uncovering. Maia Cruz Palileo's paintings and drawings are the metaphorical teeth in this body of work spanning from 2013 to 2019. These works, including a small painting titled Burying Teeth, depict historical narratives from the colonial past of the Philippines, Maia's country of origin, as well as stories and moments about her own life as a Filipina American growing up in the United States. Her paintings and drawings replicate figures from old family photographs, as well as photos from the American government's archives depicting anthropological documentation of Filipinos during the American colonization. While her work evokes nostalgia and romanticism, it is imbued with a critical undertone of America's colonization of the Philippines. Maia's work is an examination of the Filipino diasporic psyche through a personal and political lens.
Read more about: Maia Cruz Palileo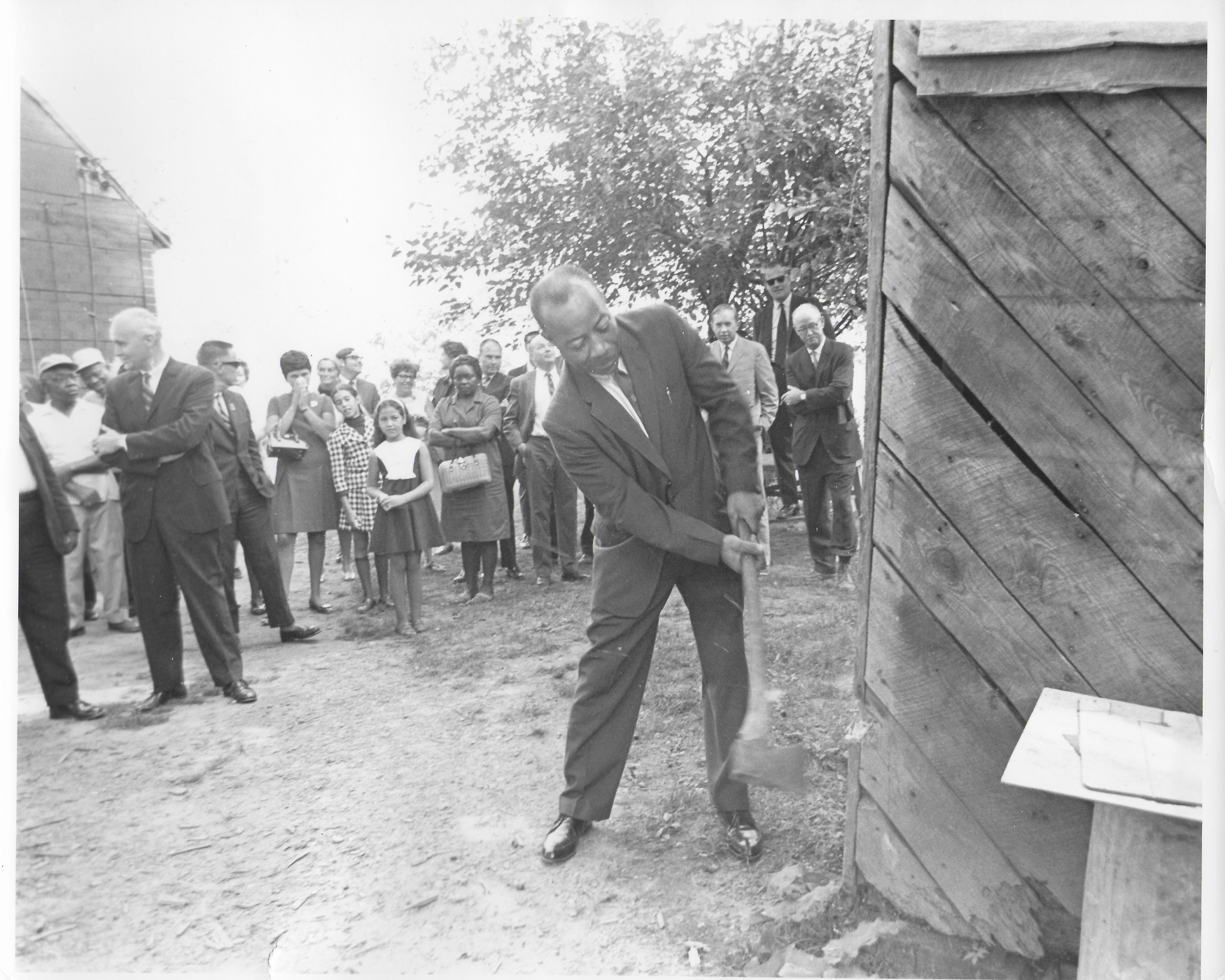 Plans to Prosper You: Reflections of Black Resistance and Resilience in Montgomery County's Potomac River Valley Presented by the AU Museum Project Space
The exhibition title takes its name from bible verse Jeremiah 29:11 to echo the central role of the Black church in bringing communities together, inspiring hope, and acting as a vector for social change. The goal of this exhibition is to offer a space of learning and meditation that highlights the Black history of Montgomery County and western Washington, DC and pay homage to the communities who championed fights against racial discrimination through faith, family, and fellowship. While this exhibition highlights the communities of Scotland, Tobytown, and Macedonia-Moses.
Read more about: Plans to Prosper You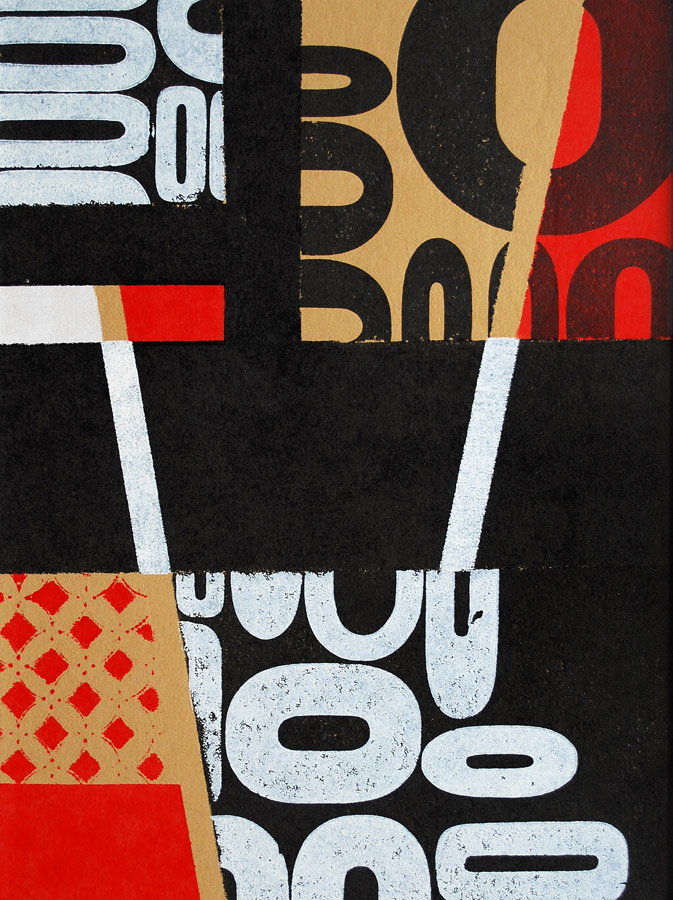 Crossing Boundaries & Breaking Borders: DMV Printmaking
Presented by the Alper Initiative for Washington Art
The District of Columbia, Maryland, and Virginia (DMV) region is full of boundaries and borders, both physical—like the state lines that divide these artists—and imagined—political ideology, economic class, gender identity, religious belief. These boundaries delineate spaces, groups, ideas, and more, but they are easily walked over, pushed through, and broken down. Furthermore, the artists featured in Crossing Boundaries and Breaking Borders: DMV Printmaking also question, push, and break down the traditional notions of what printmaking is as a technique, how it can be used, and how printmaking can be defined.
Learn more about: Crossing Boundaries & Breaking Borders: DMV Printmaking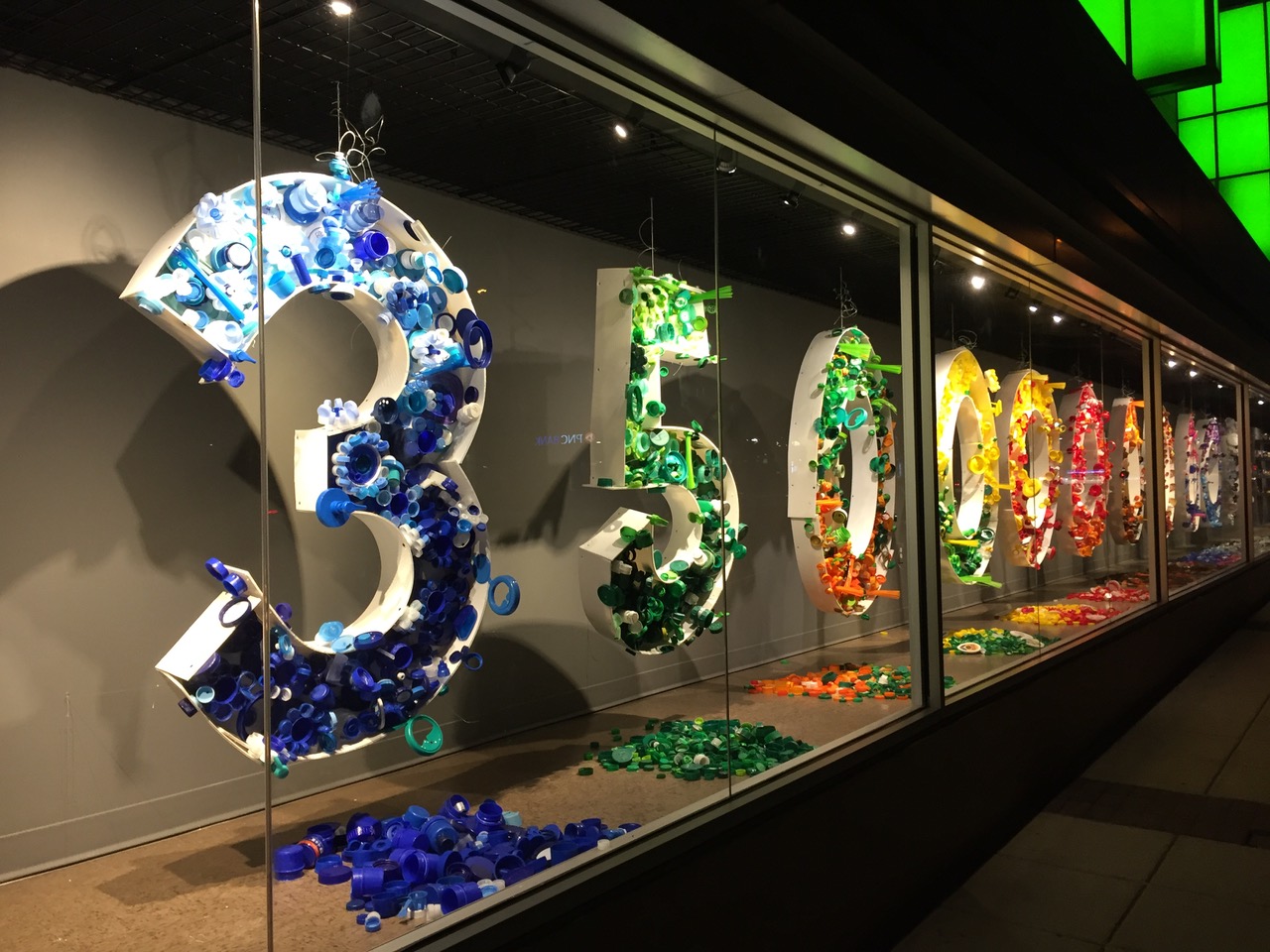 Refuse?REFUSE 35B+
Installation by Kirsty Little on view in the Katzen Arts Center
While investigating plastic pollution in our oceans, Kirsty Little came up against huge numbers that she could not envisage. Americans use 35,000,000,000 (35 billion) plastic bottles each year. Plastic never biodegrades, it eventually just degrades to millions of dangerous nano plastics. Trillions of micro/nano plastics, virtually invisible to the human eye, are eaten by plankton and work their way up the food chain to our plates. We have barely reduced our plastic footprint since plastic production began only 50 years ago. Only 9 to 25 percent goes into recycling. The rest ends up in our oceans and landfills.  Kirsty Little's installation is one of the ways that she is working to raise consciousness about plastic pollution. She wants people to think about how many plastic items they use once and then discard. She wants to sensitize people to the costs of careless consumption and disposal of plastic.
To make this installation possible, Little worked with over 150 people, schools, and businesses that collected plastic lids and caps from their households and helped her construct individual numbers overflowing with plastic lids. By focusing on collecting plastic lids, they began to envisage plastic waste everywhere in their daily lives and started to reduce. The plastic used in this project filled every room in Little's house. This is a tiny portion of the plastic garbage generated every second all over the world.