Research
New Report Reveals Influence of Race in D.C.-Area Residents' Lives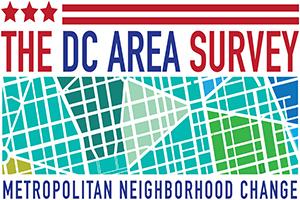 A new report from American University shows how race influences Washington, D.C.-area residents' daily lives and experiences, revealing a stark racial divide in perceptions among Latinos, blacks, whites and Asians about quality-of-life issues within their neighborhoods.
While most whites in the D.C. area experience neighborhood satisfaction, feel well-served by local institutions, and very few experience fear of unfair policing or deportation enforcement, other racial groups, especially blacks and Latinos, report being negatively impacted by many of their daily experiences.

"The coronavirus pandemic lays bare racial disparities in health, with people of color being disproportionately affected," said Michael Bader, associate professor of sociology in the College of Arts and Sciences and author of the report. "It can be paralyzing to think about how to address big, structural differences in health, wealth, employment and housing. Our report shows that daily life experiences of racial disparities matter and should be addressed by policymakers. Focusing on neighborhoods to address disparities of daily experiences can be a meaningful first step to reducing inequalities."

The report, "Racial Disparities of Daily Living in the D.C. Area: Findings from the 2018 D.C. Area Study," is a collaboration between researchers from two centers at AU, the Center for Latin American and Latino Studies and the School of Public Affairs' Metropolitan Policy Center. The survey was conducted by U.S. mail to a random sample of households from Sept. 20, 2018 to Nov. 8, 2018.
Researchers surveyed white, black, Latino and Asian residents on their perceptions concerning four aspects of daily life: neighborhoods, local institutions, policing and immigration. The more than 1,000 survey respondents came from D.C., Montgomery, Prince George's, Arlington, and Fairfax counties, and the cities of Alexandria, Fairfax City and Falls Church.

The survey reveals that the experiences residents report throughout the D.C. area differ by race and ethnicity in all four aspects. The consistency with which white residents in the D.C. area remain unaffected by the concerns of other racial groups is the most important conclusion, the report states.
Policing
Fear of the police influences the daily lives of most blacks and Latinos, while having very little influence on the lives of whites. More than half of black and Latino residents report that this fear of police affects their daily lives. Among black and Latino residents, 28.4 percent and 24.5 percent, respectively, report that fear of police targeting affects their daily lives "a lot," the highest available response. This reflects similar findings from the 2016 D.C. Area Survey. A quarter of Asian respondents reported fear of the police influencing their daily lives.
Neighborhood satisfaction and improvement
Black residents are the least likely to experience satisfaction in their neighborhoods and are the group most likely to perceive declining neighborhood quality. Black residents are two to almost five times more likely to perceive declines in their neighborhood quality than other racial groups.

In contrast, white residents report the most positive responses about neighborhoods. They are the group most likely to be satisfied (85.1 percent), to see improvement (47.3 percent), and to perceive a sense of cohesion among their neighbors. Responses of Asian and Latino residents fall between those of black and white residents.
Local institutions
D.C.-area residents generally trust people in businesses, nonprofits, and governments to do what is right most of the time, the report finds. Large majorities also agree that nearby businesses (71.0 percent) and nonprofits (78.7 percent), as well as local governments (62.8 percent), serve their needs.

Racial disparities exist regarding the perception of how these institutions support the daily activities of residents. Nearly two in five black residents do not agree that nearby businesses serve their needs, and half of black residents do not think that nearby businesses consider them when making business decisions. Asian residents are more likely than other racial groups to report not having nonprofit services available.
Immigration
Fears about immigration affect the daily lives of Latino residents far more than any other racial group in the D.C. area. Fears about deportation affect the daily lives of half of Latino residents, and a quarter of Latinos report that this fear affects their daily lives "a lot." Asian residents are at a higher risk of reporting that fear of deportation affects their daily lives compared to white and black residents. Three in four D.C.-area residents agree that local police involvement in immigration enforcement reduces trust in the local police.

The results of the second D.C. Area Survey come at a time when local governments are prioritizing racial equity. Nearly all local governments in the D.C. area have passed policies requiring racial equity assessments, created offices devoted to racial equity within their governments, or both.

The report's recommendations are aimed at helping policymakers improve racial equity. They include directing resources into neighborhoods with higher shares of people of color; police departments should seek training to address racial inequities; and local jurisdictions can create committees to advise officials on immigrant experiences and to address harassment of immigrants.