Sociology
4400 Massachusetts Avenue NW
Washington
,
DC
20016-8072
United States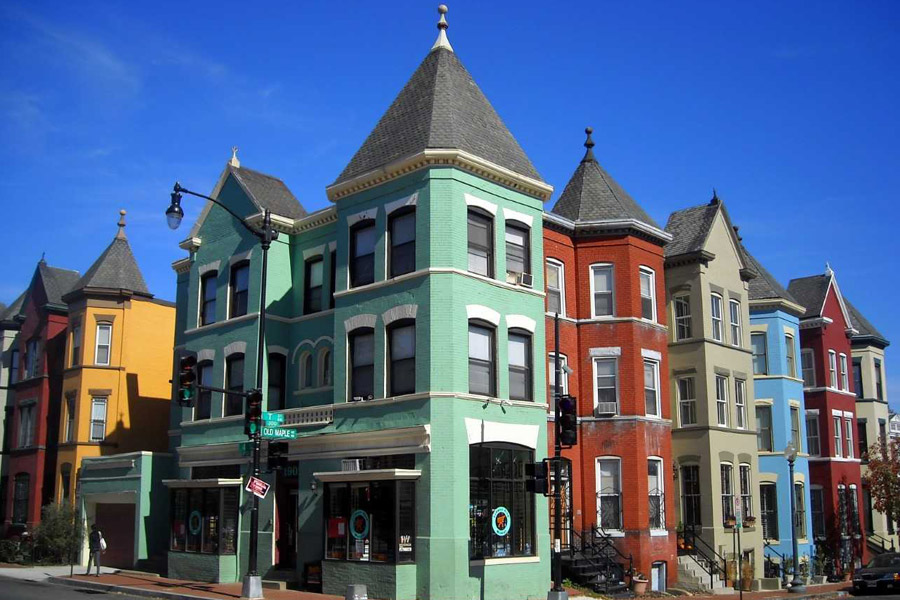 The Department of Sociology of the College of Arts and Sciences serves the university and students from the DC area, the United States, and throughout the world as a center for the advanced study of social institutions, global affairs, and social justice. Its programs offer in-depth training in sociological theory and emphasize research methodology at the BA and MA levels, through a BA/MA program (allowing students to complete a BA and MA in 5 years), and two graduate certificates: one in Public Sociology and another in Social Research.
The programs prepare students for a variety of careers in social advocacy, research, teaching, human services, and policy-making institutions in both the public and private sectors in Washington and beyond.
American University's location provides unparalleled access to government, research institutions, data and archival sources, advocacy organizations, and leaders involved in social change. Successful placements of the department's graduates in academic and research or policy-making institutions attest to the high standards our graduates meet. Because AU attracts many international students, the capacity to think through issues beyond national borders is often present with every year's new cohort; at the same time, faculty and students alike frame global politics, economics, and social and cultural issues at a local level, and often use global and local frames to understand social phenomena.
Beyond the experience of being in DC, sociology majors and minors-a majority in fact-take a semester to participate in the AU Abroad program. Many students find that a SOCY major is easily completed as a double major. The Department now offers a choice among three courses (SOCY 100, 110, and 150) as gateways to the sociology major and minor programs. Our relationships with Arab World Studies, the Center for Israel Studies, and Women's, Gender, and Sexuality Studies make our department a vibrant one within the AU community.
Graduate studies in our department are centered on a series of core courses in theory and methods, the additional study of substantive areas of interest to students (including the concentration on Race, Gender, and Social Justice), and the completion of a thesis or project relevant to advancing sociological knowledge. MA students will benefit from the opportunity to tailor departmental requirements, from early on, to their areas of interest, in order to meet their research and final degree requirements.
Among the relevant areas of study and faculty expertise we offer, we have courses on: gender and globalization, language and inequality, social policy, development, the environment, social advocacy, migration, gender/sexuality, media, religion, and race/ethnicity. Our faculty members are leaders in local, regional, national and international sociological, social science, and interdisciplinary organizations. They also publish in traditional academic venues, seek external funding (several have received Fulbright and other fellowships), and teach in the General Education , Learning Communities, University College, and Honors programs.
Whether you plan to come to AU to study sociology at the BA or MA level, or receive one of our certificates, you will experience a vibrant departmental culture of faculty and student engagement. Our sociological lens make us an important department not only within American University, but also, within the District and the nation.
Center on Health, Risk, and Society
The Center on Health, Risk and Society (CHRS), based in the Department of Sociology at American University, is an interdisciplinary community of scholars conducting research on the social dimensions of health and health-related risks, especially on their roots in social inequality, and on structural interventions aimed at addressing them.
Mission Statement
"Our common purpose is education and research for social justice in an increasingly global social system. We expect to create sociological knowledge and apply professional research skills to inform effective policies and programs for social change. We intend to empower ourselves, faculty and students, with the knowledge, skills, and commitment necessary to participate in building equitable, humane, and sustainable social institutions. We consider one source of our strength to be the multicultural diversity of our department, and we seek every opportunity to expand that strength."
Announcements
Cynthia Miller-Idriss wrote an op-ed in Politico titled "Stop calling far-right terrorists 'crazy'"
Cynthia Miller-Idriss became a fellow at the Centre for Analysis of the Radical Right.
Vice Magazine interviewed Cynthia Miller-Idriss for a Q-and-A about the relationship between far-right youth culture and fashion. 
Michelle Newton-Francis won the Provost's Award for Outstanding Faculty Mentorship in Undergraduate Research or Creative Work.