Virtual Event Examines Impact and Evolution of the Role of America's First Ladies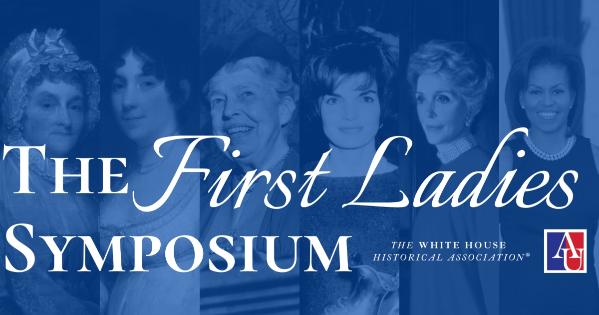 Prominent scholars, archivists, historians, former White House staff members and insiders will gather today to explore the fascinating lives and evolving roles of the spouses of America's presidents during the virtual 2021 First Ladies Symposium, hosted by the White House Historical Association in partnership with American University's First Ladies Initiative.  
First Lady Jill Biden will give opening remarks at this virtual event.
"Beginning with our founder, First Lady Jacqueline Kennedy, the White House Historical Association has been honored to work closely with every First Lady to preserve the legacy of the White House and educate the American public about its history," said Stewart McLaurin, President of the White House Historical Association. "As we have begun our work with President and Dr. Biden, we are privileged to partner with American University to highlight the essential role First Ladies have held in our nation and explore how they have helped to shape and share the history of the People's House."
"This annual event brings together scholarship, research, and service—values that American University's First Ladies Initiative and the WHHA share," said Sylvia M. Burwell, President of American University. "Ours is a truly innovative partnership—one where we explore new ideas and find new ways to appreciate our history and serve our communities and our country."
Each year, the Association's symposium shines a spotlight on a wide range of topics, including White House gardens and decorative arts. This year's theme coincides with the Association's 60th anniversary. First Lady Jacqueline Kennedy founded the White House Historical Association in 1961 to help the White House collect and exhibit the very best artifacts of American history and culture.
This year, the symposium examines the historical impact and evolving role of First Ladies in gender equality and historic preservation and new historical insights that have altered previous conceptions and historical contributions of several first ladies. Experts will also discuss how the Office of the First Lady supports the President's agenda while establishing an independent voice that shapes public opinion and raises awareness about social problems and other important issues.
More information about the event can be found here.
Additional quotes from participants and partner organizations are available here.
Download high-resolution images of the speakers here.