American University Names Sam Fulwood III Dean of the School of Communication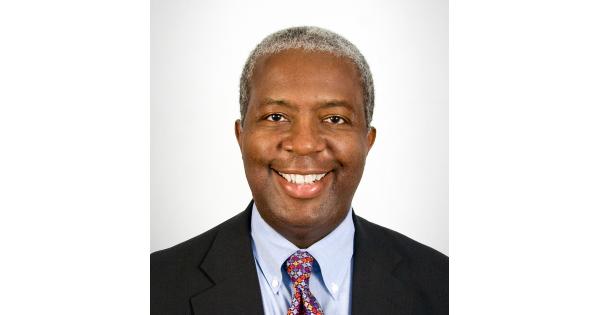 After an extensive international search, American University has selected prominent journalist, public policy analyst and author, Sam Fulwood III, as the Dean of the School of Communication. He currently serves as a Senior Fellow and Vice President of Race and Equity at the Center for American Progress. 
"I am humbled by the opportunity to lead American University's School of Communication, especially at this historically critical moment when truth-telling journalism and fact-driven communication are under assault, yet greatly needed in our society," said Fulwood. "I hope to support and promote the outstanding work that students, faculty and staff in our school and university are doing to protect and preserve democracy in our nation, as well as contribute all that I can to make an already prestigious school even more so."
Fulwood's nationally and internationally recognized work addresses key issues including media influences on American life; race relations; data-driven journalism; and the intersection of media, technology, and democracy. He is the former director and founder of American Progress's Leadership Institute, a program to assist with the advancement of people of color in public policy. 
His public policy work has promoted legislation to advance comprehensive immigration and criminal justice reforms, as well as advocacy for racial equity in housing, employment, and mass transit policies. Last year, he served as a faculty fellow at American University's Center for Congressional and Presidential Studies, where he co-directed the "Black Swing Voter Study," a survey and focus-group report that predicted the important role that Black voters would play in key battleground states prior to the 2020 election.
"I am thrilled that Sam Fulwood will be joining the American University community," said Acting Provost Peter Starr. "We are extraordinarily fortunate to have such a celebrated journalist and leader take the helm at SOC. I look forward to working with Dean Fulwood to advance AU's strategic priorities and to further the success of SOC faculty, staff and students."
During his time as a journalist, Fulwood was the metro columnist at Cleveland's The Plain Dealer and a national correspondent in the Washington, D.C., bureau of the Los Angeles Times, where he contributed to the Pulitzer Prize-winning coverage of the 1992 Los Angeles riots. Earlier in his career, Fulwood held the positions of business editor and state political editor for The Atlanta Journal-Constitution and worked as an assistant city editor, business reporter, editorial writer and Johannesburg, South Africa bureau correspondent for the Baltimore Sun. He began his reporting career at The Charlotte Observer, his hometown daily, where he was a police, sports and business reporter. 
Fulwood replaces Prof. Laura DeNardis who served as interim dean since July 2019. He will join AU on May 1, 2021 and assume his deanship on May 15.