American University Alumnus and CNN Executive, Antoine Sanfuentes, Named Distinguished Guest Lecturer at School of Communication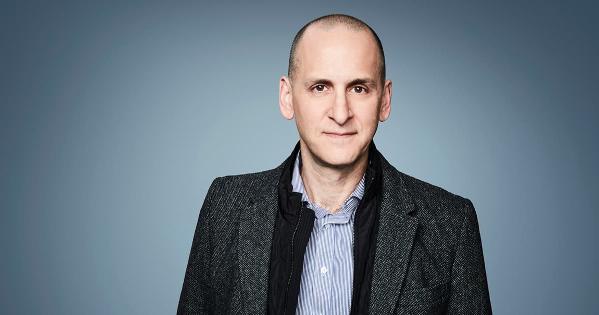 The American University School of Communication is pleased to announce that Antoine Sanfuentes, an alumnus of the College of Arts and Sciences and Vice President and Managing Editor of CNN's Washington bureau, has been named a Distinguished Guest Lecturer for the Spring 2022 semester.
"I enthusiastically return to American University to share my experiences in journalism," said Sanfuentes. "I'm looking forward to the opportunity to learn from new journalists and to share my thoughts on an industry that is constantly evolving. There has never been a better time to be a journalist in Washington, and to have a hand in helping guide that next generation is something I am looking forward to."
Sanfuentes will work with the Journalism Division on a series of events, including a panel on White House coverage, two in-class lectures and a mentorship coffee or workshop. Students will have the opportunity to interact with a key news executive during times of historic political partisanship, a global pandemic, and national debates on everything from voting rights to abortion.
"What a great learning experience for our students – to receive up-close and personal interactions with Antoine Sanfuentes, who is a national leader in journalistic circles," said Sam Fulwood III, Dean of the School of Communication. "It's also an outstanding opportunity for Antoine to witness first-hand what the future holds for those entering the nation's newsrooms. This is a win-win for all concerned."
In his role as Vice President and Managing Editor for CNN's Washington Bureau, Sanfuentes oversees the White House, Capitol Hill beats, and political coverage. Sanfuentes joined the network in 2014 by way of NBC News, with over 20 years of experience.
During his 24 years at NBC News, Sanfuentes served as the Senior Vice President and managing Editor, Vice President and Washington bureau chief, deputy bureau chief, Senior White House producer and was part of Ann Curry's team that won an Emmy Award for compelling reports on the refugee crisis in Darfur in 2007.
"I'm always so thrilled when AU alumni of Antoine's experience and stature want to give back," said Amy Eisman, director of the Journalism Division in the School of Communication. "His perspective -- from the inside and from the top -- is incredibly valuable. His insight could not be more welcome during these challenging times."
Sanfuentes has earned various awards for his news coverage including the highly coveted Murrow award in 1999, the News and Documentary Emmy Award for Outstanding Live Coverage of a Breaking News Story, Gracie Allen Award, as well as a Headliner Award in 2009.
He graduated from American University with a Bachelor of Science in anthropology from the College of Arts and Sciences.
###
About American University
American University leverages the power and purpose of scholarship, learning, and community to impact our changing world. AU's faculty, students, staff, and alumni are changemakers who shape the future from sustainability to social justice to the sciences. Building on our 128-year history of education and research in the public interest, we say "Challenge Accepted" to addressing the world's pressing issues. Our Change Can't Wait comprehensive campaign creates transformative educational opportunities, advances research with impact, and builds stronger communities.