TADAMUN: The Cairo Urban Solidarity Initiative
TADAMUN is an initiative of the American University (Washington, D.C.), supported by a grant from the Ford Foundation and implemented by the American University (Washington, D.C.) and Takween Integrated Community Development (Cairo). The Norwegian Peacebuilding Resource Centre has also supported TADAMUN.
About
The TADAMUN Initiative believes that all citizens have an equal right to their city, as well as a shared responsibility towards it. TADAMUN also believes that solidarity among citizens is the only way to achieve social justice and a decent standard of living, particularly for many who have been ignored for too long. TADAMUN strives to work with all stakeholders as it builds alliances and coalitions to encourage change and introduces realistic alternatives and solutions for existing urban problems. What we need is not more undemocratic and elitist decisions, but for all citizens to claim and demand their urban rights and to devise new urban policies that are more effective, equitable, participatory, and sustainable.
What We Do

In order to achieve our mission, TADAMUN:
Encourages city inhabitants to demand their urban and environmental rights, a better standard of living, their right to information, and an equitable distribution of public resources and services among different city inhabitants and neighborhoods;
Supports decision makers and local administrators to enhance existing urban policies;
Promotes realistic solutions to urban challenges and more effective, equitable and sustainable alternatives to current urban management practices;
Redirects government attention to use public resources to develop existing urban areas where most of our population live, instead of investing in new cities where so few live;
Supports citizens and residents in finding the information and resources they need to improve their homes and communities;

Encourages the government to value, recognize, and celebrate the contributions and assets of all areas of the city;
Disseminates knowledge and lessons learned from sustainable urban development and participatory upgrading experiences in Arabic and English so that community participation in urban planning and upgrading processes becomes normalized.

Projects Directors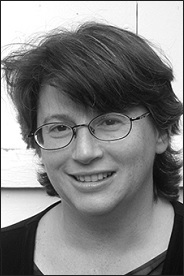 Diane Singerman
Associate Professor in the Department of Government, School of Public Affairs, at American University (Washington, DC)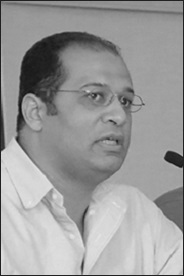 Kareem Ibraheem
Architect and planner and co-founder of Takween Integrated Community Development (Cairo, Egypt)