Mon and Thurs: 9am-6pm Tues, Wed, and Fri: 9am-5pm
Summer hours: M-F 9am-5pm
Closed Saturday and Sunday
Contact:
Jeffrey Volkmann
Executive Director
Spring 2021 Presentations
The Counseling center will be offering the following virutal presentations over zoom in Spring 2021:
Monday February 15, 2021: 5:00 – 6:00 PM
How to Accept Things You Can't Change, and Change Things You Can't Accept
Sometimes the reality of our life circumstances can feel unbearably painful and accepting painful truths can seem excruciating. Yet, the curious paradox of acceptance lies in its power to open up pathways of change. Drawing from the Dialectical Behavior Therapy construct of Radical Acceptance, this talk will explore acceptance, change, and the powerful relationship between the two in creating lives worth living.
How to Accept Things You Can't Change, and Change Things You Can't Accept Registration link
Monday February 22, 2021: 5:00 – 6:00 PM
How to Use Science to Reduce Racial Bias
The need to develop methods in reducing racial bias is ever present. Scientists have looked to biology, by way of mirror neurons, for a possible method. Studies on mirror neurons have looked at how we perceived peoples' emotions and empathize with others. This talk focuses on understanding the science behind our physiological makeup and how it may help us learn more ways to reduce racial bias.
How to Use Science to Reduce Racial Bias registration Link
Monday March 1, 2021: 5:00 – 6:00 PM
Understanding Anxiety and Fear
It may be natural to avoid anxiety and fear but coming to this lecture will be good exposure! Anxiety and fear can be used interchangeably in our everyday conversations, but how are they different? How are they the same? At a time when the world makes it hard to ignore our fears and anxieties, we will cover the roles these important emotions serve for us, as well as discuss what we can do to manage these challenging feelings when they become overwhelming and unhelpful. 
Understanding Anxiety and Fear Registration Link
Monday March 8, 2021: 5:00 – 6:00 PM
Self-Compassion
Research indicates that self-compassionate individuals experience greater psychological health than those who lack self-compassion. This lecture will discuss researcher Kirstin Neff's 3 elements of self-compassion (self-kindness, common humanity, and mindfulness) and ways we can practice these during these uncertain times. This lecture will provide information and tools for students to respond in a kind, compassionate way to difficult experiences and emotions.
Self-Compassion Registration Link
Monday March 15, 2021: 5:00 – 6:00 PM
Perfectionism
What does it mean to be a perfectionist? How do we know if we are high achieving or struggling with perfectionism? In this workshop, students will gain increased knowledge related to perfectionism, experiences and emotions that might contribute to perfectionism, systemic and cultural considerations that impact one's perception of perfectionism, and strategies to practice imperfection and increase self-compassion.
Perfectionism Registration Link
During Healthy Campus Week, the American University Counseling Center and Health Promotion and Advocacy Center hosted "Fresh Check Day" which was sponsored by the Jordan Porco Foundation. We captured the event and hope that others will join us next year for resources, tips, conversation, and de-stress activities.
Workshops and Presentations
The Counseling Center provides information on mental health topics in a variety of formats, including:
On-site and Online Resource Library
Social media: @AUCounselingCtr
Campus community events
Consultation services
Educational workshops
EDUCATIONAL WORKSHOPS: The Counseling Center does its best to accommodate workshop requests for classes or groups. If you are interested in any of the topics listed below, or one that is not listed, please contact Dr. Daniel Birichi, Assistant Director for Outreach and Consultation at dbirichi@american.edu or 202-885-3500. Please submit outreach requests at ten business days prior to an event. Evening and weekend availability is limited, so early requests for staffing are strongly encouraged. The Counseling Center designs its workshops with the goals of raising awareness and providing information regarding mental health to as many people as possible.

Possible workshop topics include:
Adjustment to college life
Anger management
Anxiety
Communication skills and active listening
Culture shock
Depression and suicide
Diversity awareness
Introduction to Counseling Center services
Overcoming procrastination and time management
Relaxation and mindfulness training
Resiliency
Stress management
Work-Life Balance and Self-Care
REQUESTS FOR INTERVIEWS: Due to the heavy demand for clinical services, the Counseling Center is generally not able to grant requests for in-person interviews with clinicians for class assignments. However, the center will do its best to accommodate such requests via email provided that the request is made at least ten business days in advance. To submit a request, please contact Dr. Daniel Birichi, Assistant Director for Outreach and Consultation at shatinaw@american.edu. You will be asked to provide a list of questions, and they will be responded to in email format, time permitting. Providing clinical services to the student body is the center's top priority, so your understanding that the center may not always be able to accommodate your request is appreciated.

The Counseling Center also realizes that, occasionally, urgent outreach needs arise (e.g., when there is a tragic event or injustice). In these cases, please contact us, and every effort will be made to respond promptly.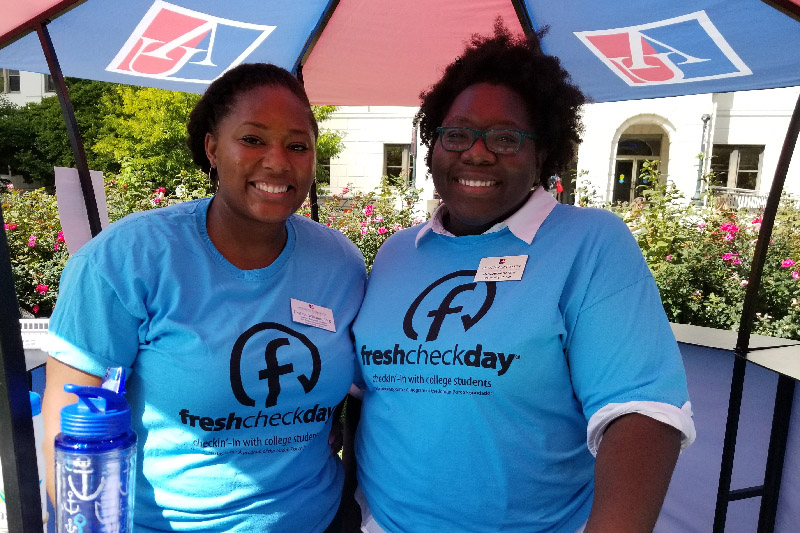 Fresh Check Day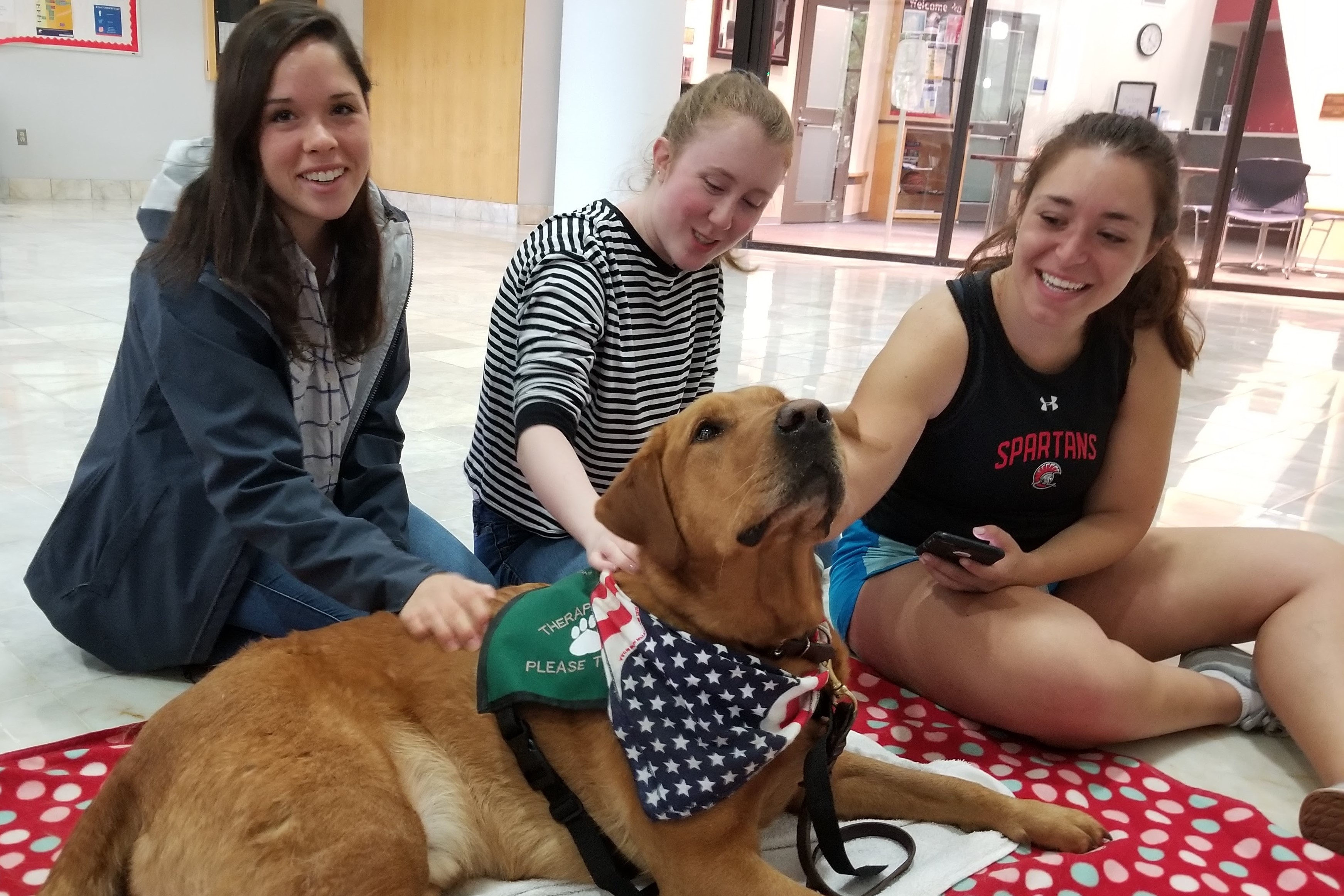 De-Stress with Dogs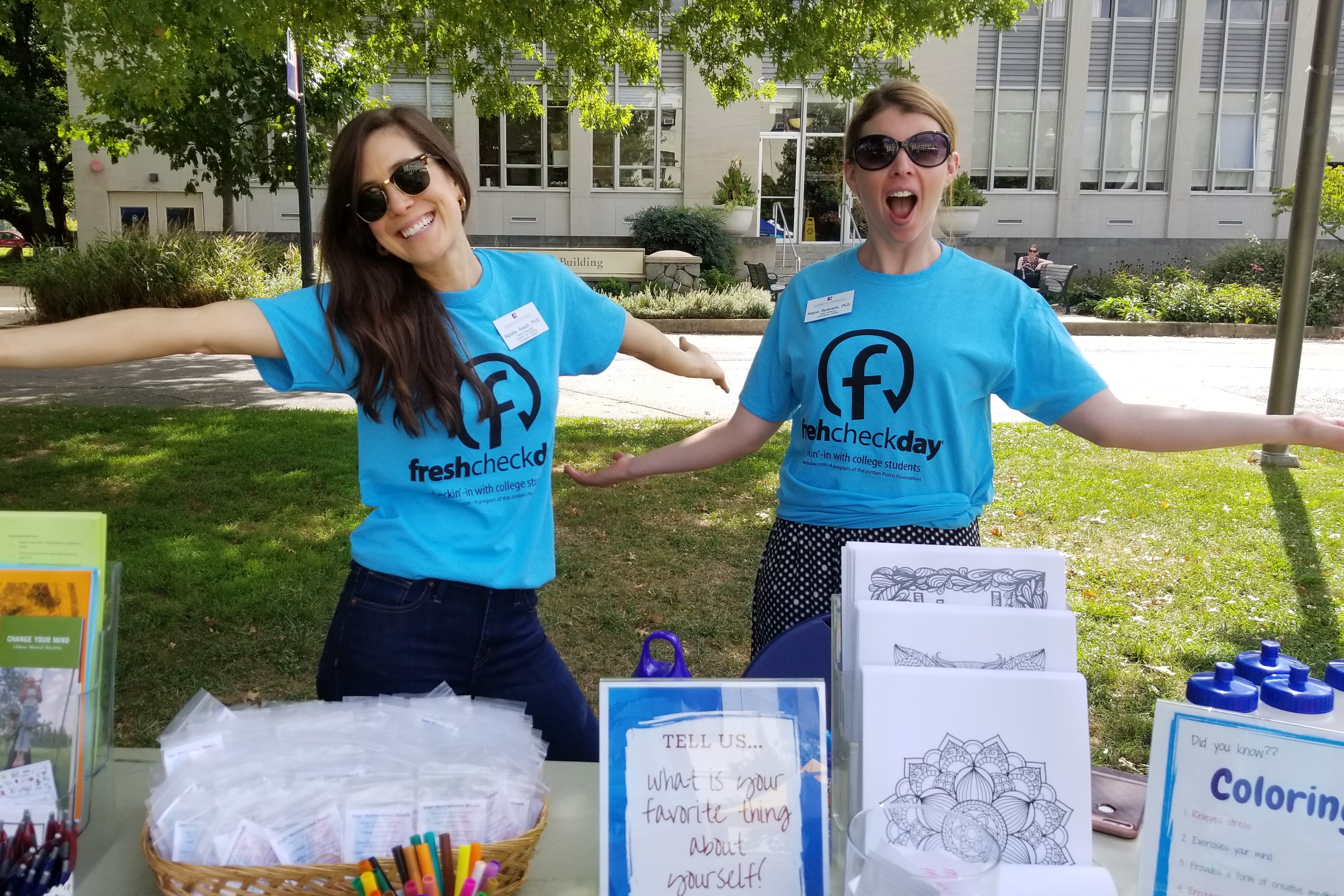 Fresh Check Day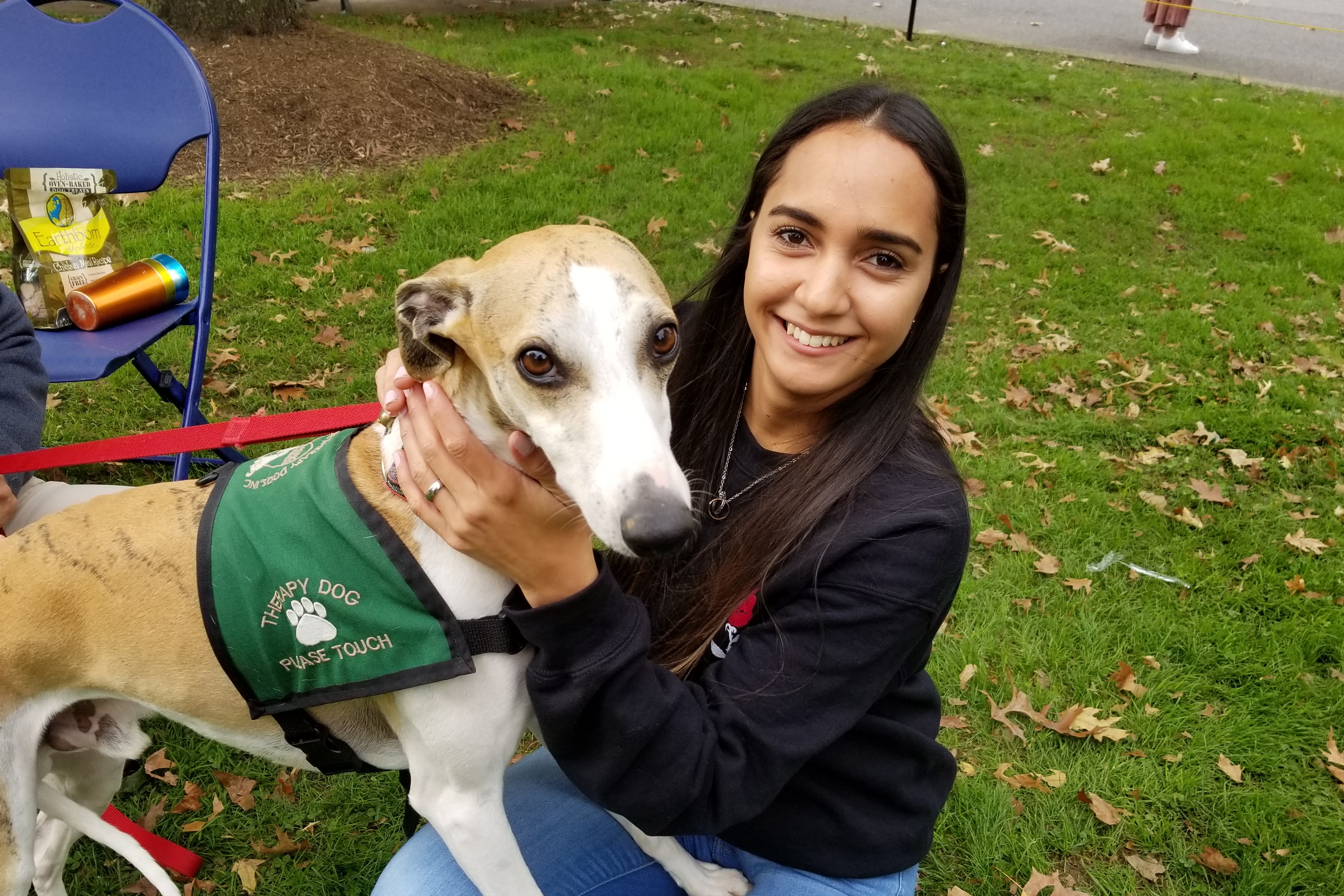 Dogs on the Quad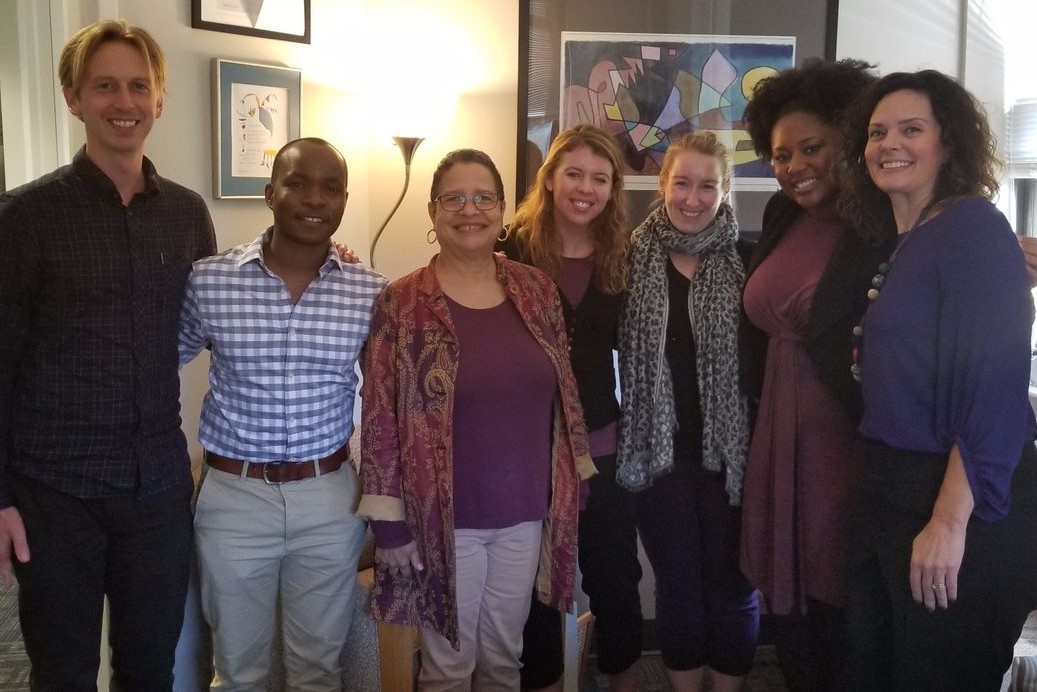 Domestic Violence Awareness Month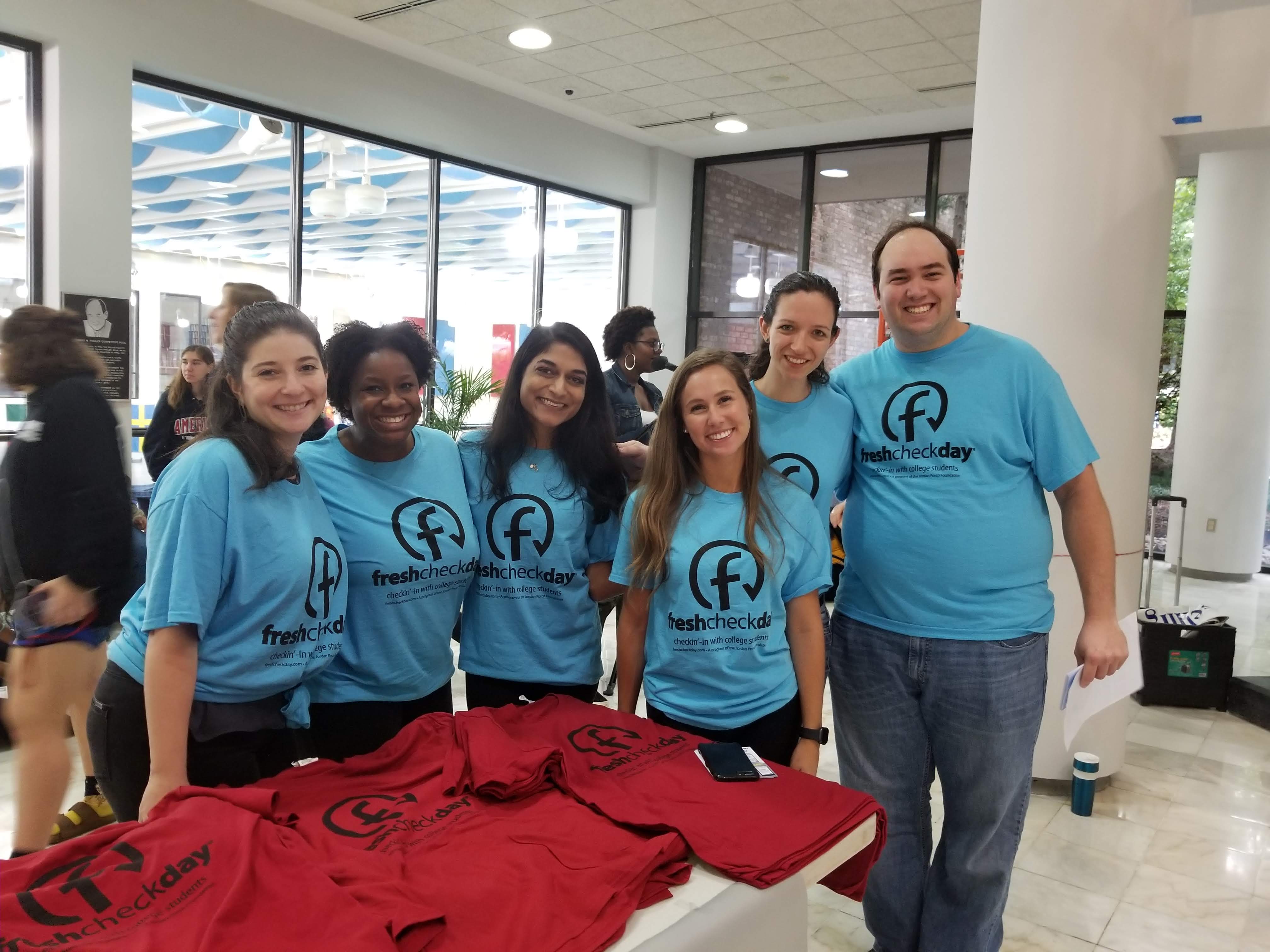 Fresh Check Day