Selected projects from recent students:
Exchange Rate Indicators Genaro Villa
Epicurious Recipe Analysis Waseem Aburakia-Einhorn, Ethan Willing, and Stephen Kelly
Gun Deaths Alexa DiBenedetto and Danya Murali

Alexa di Benedetto and Danya Murali's project analyzed over 100,000 gun deaths in the US between 2012 and 2014.
Stock Trends Following Backtester Yanfeng Chen and Lange Kaupinen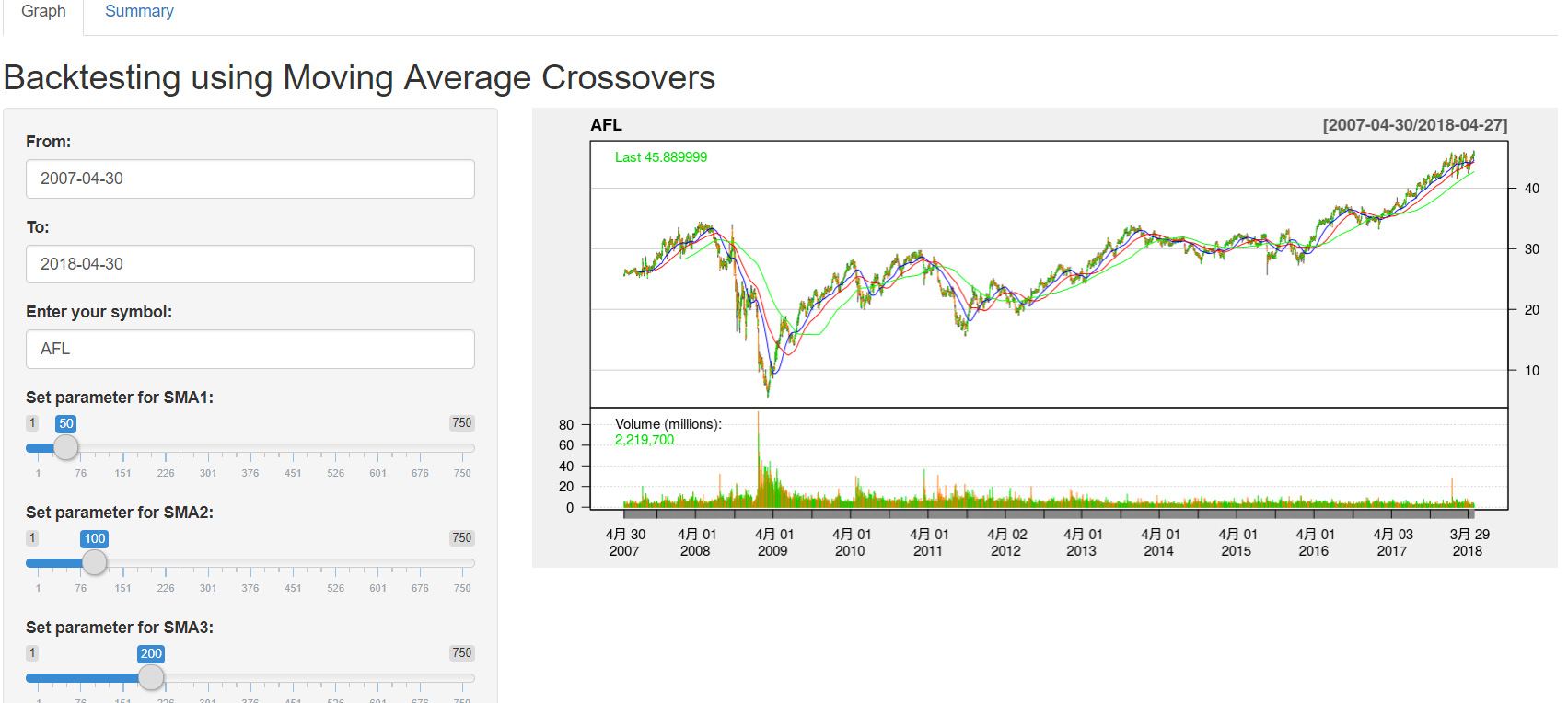 Yanfeng Chen and Lange Kaupinen examined strategies for trading stocks based on where stock prices are compared to their moving 10 year average price. The strategies were compared by doing a "what-if" the stocks had been bought and sold on that basis and compared to historical prices.
Data Science Careers Hafid Pradipta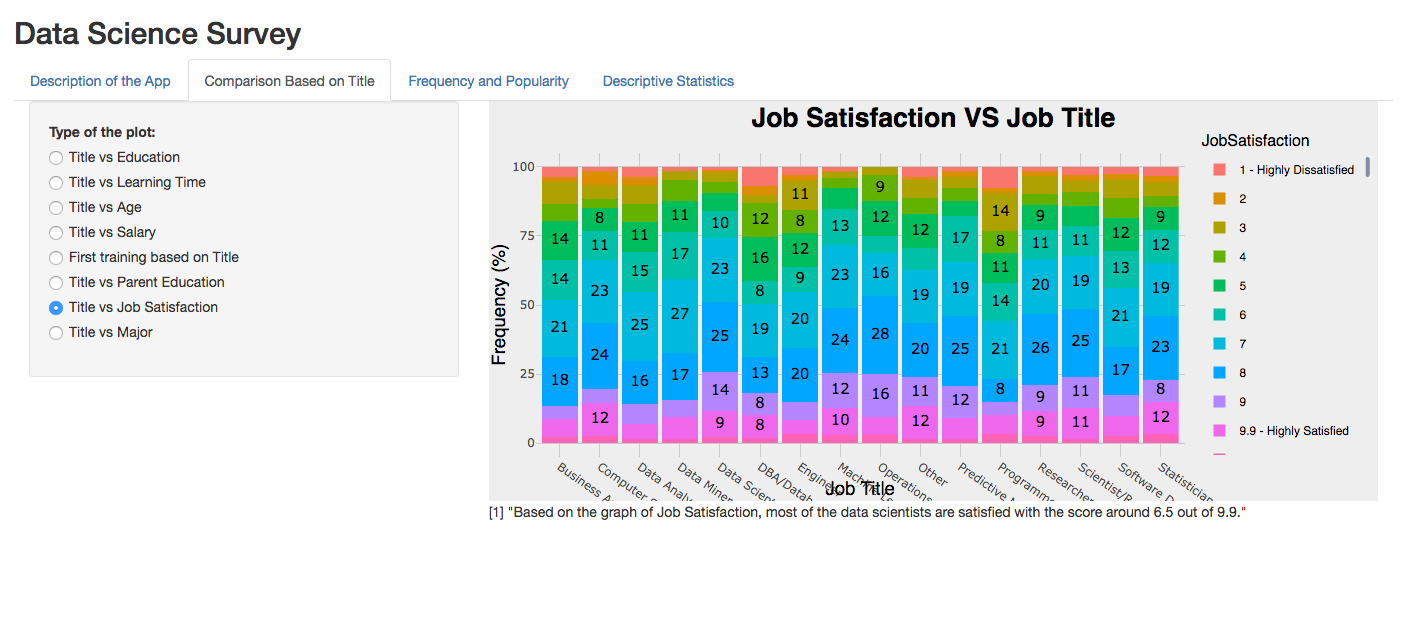 Hafid Pradipta reviewed data science practitioners demographics, learning platforms, programming languages, job skills, biggest challenges and other factors, using a 2017 study of 16,000 respondents in 171 countries.
Medical Device Reports Nathan Smith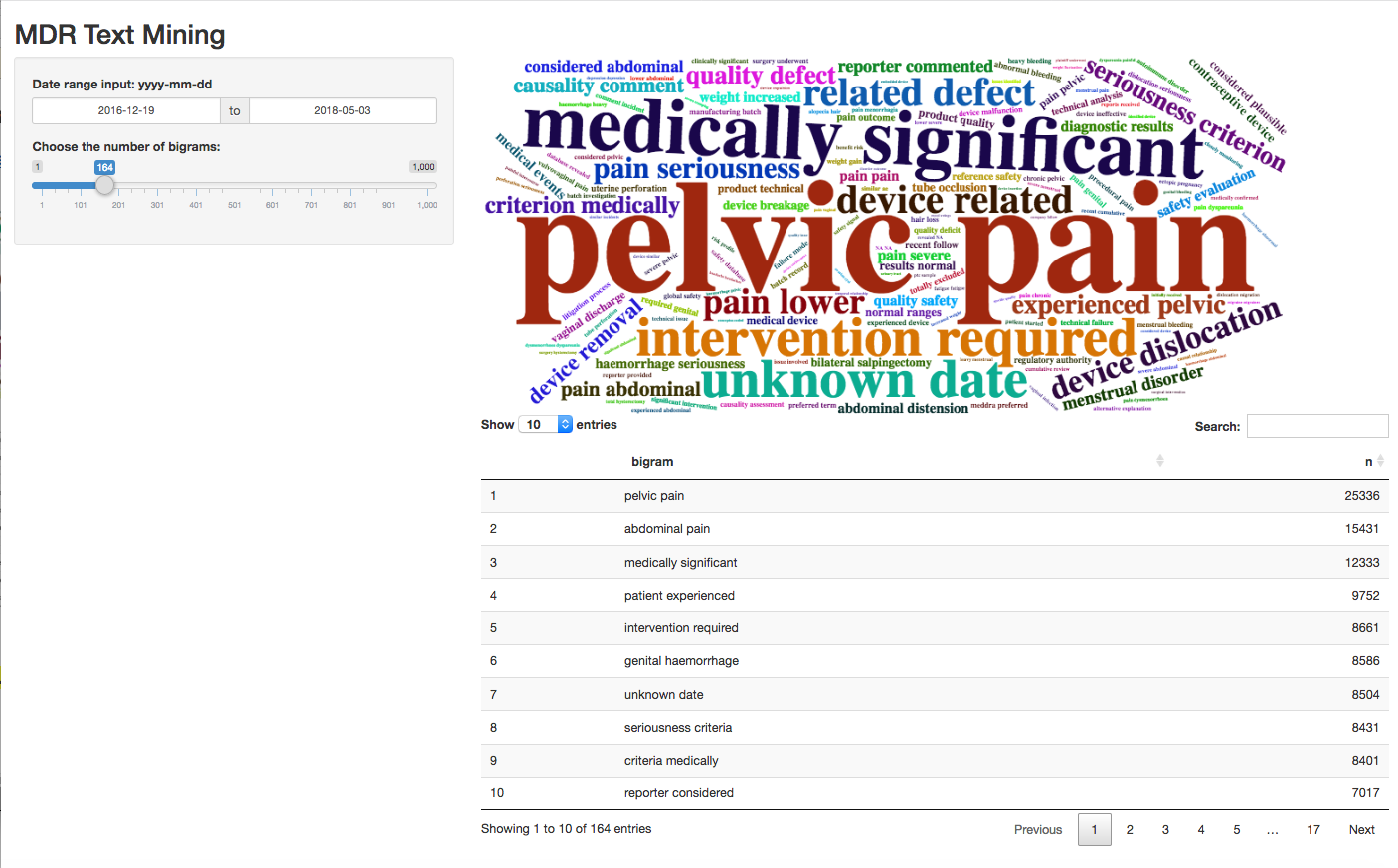 Nathan Smith mined keywords from professional literature on medical devices.
Soccer Strategy Julia Smadja, Devika Nair, and Dominic Thomas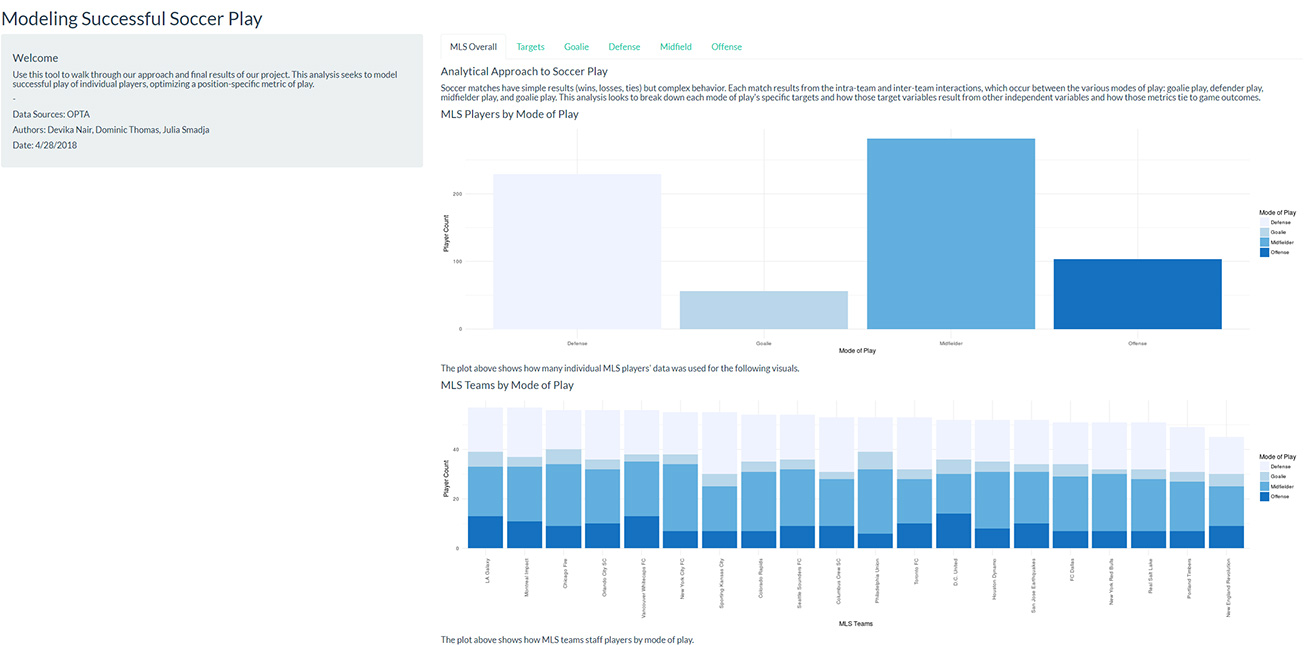 The soccer project looked at DC United soccer data to analyze game strategy of soccer matches.
Global Terrorism Sean Curl and Steven Aguilar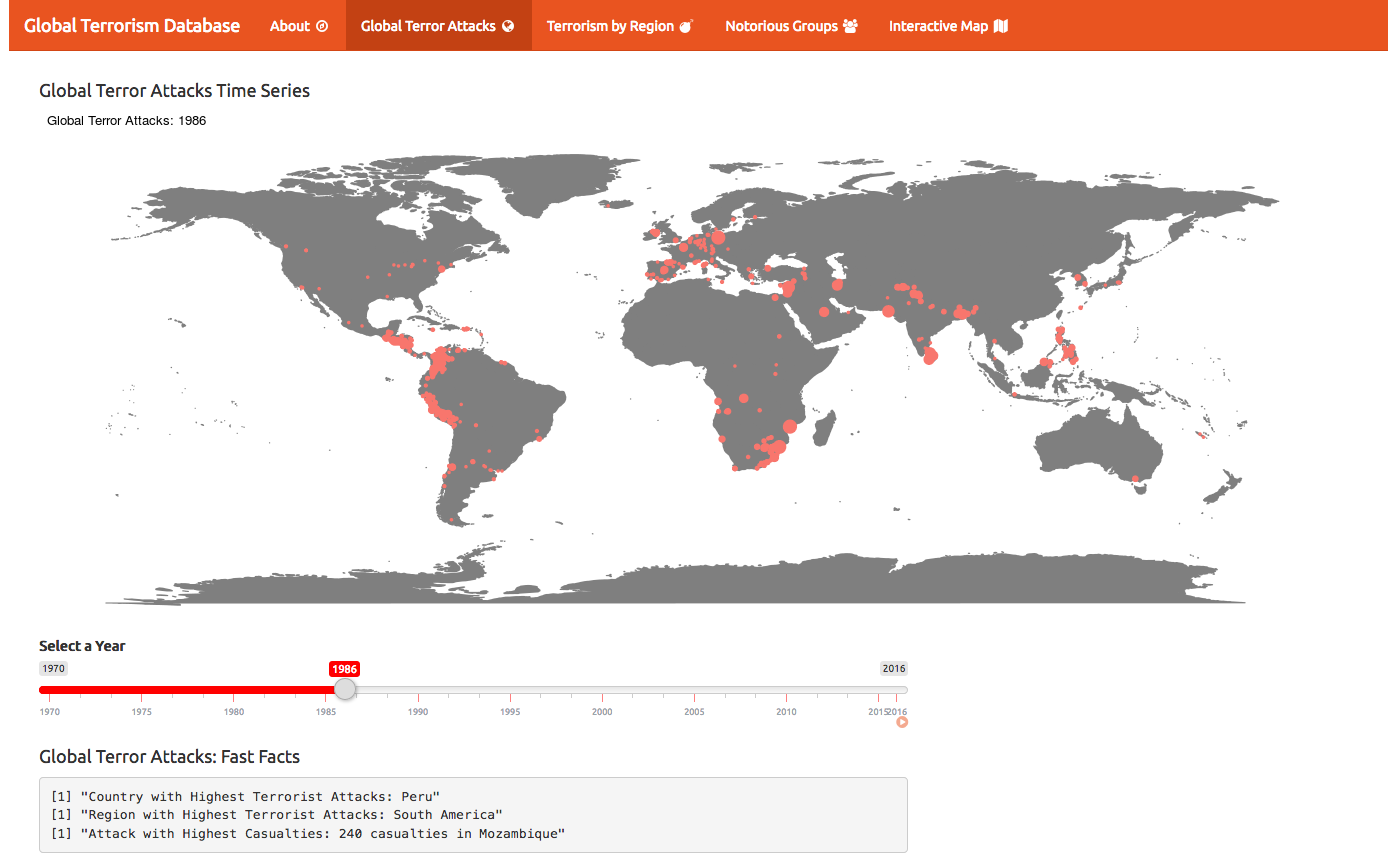 Sean Curl and Steven Aguilar analyzed data from the Global Terrorism database with over 100 variables for location, targets, outcomes, and more.