As an incubator for policy innovation and convener of the best minds in the public, private, and nonprofit sectors, the arts, and journalism, the Sine Institute announced its 2021 class of Fellows and Distinguished Lecturers. These experts lead discussions and study sessions with students, as well as convened and participated in campus-wide events throughout the year. Learn more about Fellows from previous years: 2020 and 2019.
---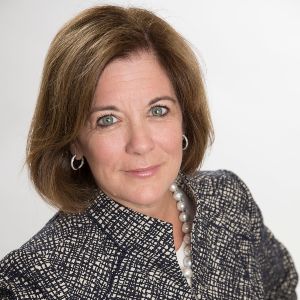 Suzanne P. ClarkPresident, U.S. Chamber of Commerce
Suzanne Clark is President of the Chamber of Commerce of the United States, the largest business federation in the world. She is the first female President in the institution's 107-year history.
Ms. Clark leads the strategic alignment and execution of policy development, government relations and market innovation in the quarter-billion-dollar organization. She also guides the strategic transformation of the Chamber's policies and processes to best meet the 21st century needs of its more than 3-million-member companies internationally.
Prior to re-joining the US Chamber in 2014, where she had previously served as Chief Operating Officer, Clark acquired and led a prominent financial information boutique – Potomac Research Group (PRG) – which was recognized by the Inc500 as the 135th fastest growing private company in 2012. PRG became a brand leader in the field of policy research and analysis for institutional investors – connecting "Washington to Wall Street;" and, the firm was sold to a larger macro research organization where she is a non-executive partner. As a seasoned business owner, Ms. Clark remains passionate about the need to create an environment where companies can innovate, grow and flourish.
Seminar Series
Getting Back to Work: The importance of building strong policy and partnerships to support and expand our workforce
What does a job really mean to a community? Financial security, personal opportunity, better health, a stronger environment, and investment in all the things that enrich our lives—just to name a few of the ways employment supports healthy, thriving communities. During this seminar series, we will rise above politics to explore the importance of private sector job creation. Across five sessions, we will examine specific ways jobs contribute to communities, while also discussing policies and procedures that support current and future job growth. The final session will focus on creating an environment for job creators to thrive.
Dates & Times
January 28, 4:00PM EST
February 4, 4:00PM EST
February 18, 4:00PM EST
March 4, 4:00PM EST
March 18, 4:00PM EST
---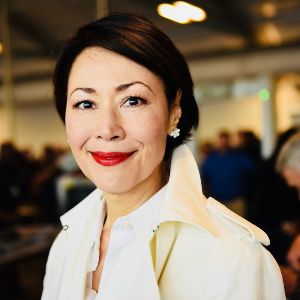 Ann CurryAward-winning Journalist
Ann Curry is an American journalist and photojournalist, who has been a reporter for more than 30 years, focused on human suffering in war zones and natural disasters. Curry has reported from the wars in Kosovo, Iraq, Syria, Lebanon, Israel, Afghanistan, Darfur, Congo and the Central African Republic. Curry has covered numerous disasters, including the tsunamis in Southeast Asia and the 2010 earthquake in Haiti, where her appeal via Twitter topped Twitter's 'most powerful' list, credited for helping speed the arrival of humanitarian planes.
In June 2012, she became the national and international correspondent-anchor for NBC News and the anchor at large for the Today show. She was co-anchor of Today from June 9, 2011, to June 28, 2012 and the program's news anchor from March 1997 until becoming co-anchor. She was also the anchor of Dateline NBC from 2005 to 2011.
On January 13, 2015, it was announced that Curry would be leaving NBC News after nearly 25 years. In January 2015, Curry founded her own multi-platform media startup. She continues to conduct major news interviews on network television, most recently securing an exclusive interview with Iranian Foreign Minister Javad Zarif about the Iran nuclear talks.
Seminar Series
Empowering Truth: Why America Needs True Journalists in an Increasingly Complicated World
In this moment, when truth is on its knees, as people are besieged with information and misinformation in a chaotic digital age, what is the role of journalists, in politics and policy both at home and abroad?
In a five-part seminar series, Ann Curry explores, session by session, the value and vulnerabilities of truth and the fundamental skills we can develop, both practical and emotional to not only get it, but to defend it, and thus, each other.
Dates & Times
February 16, 12:00 Noon EST
March 2, 12:00 Noon EST
March 16, 12:00 Noon EST
March 30, 12:00 Noon EST
April 13, 12:00 Noon EST
---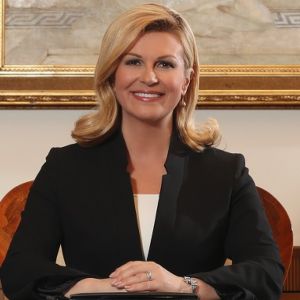 Kolinda Grabar Kitarović4th President of Croatia
Kolinda Grabar-Kitarović is the 4th and 1st female President of the Republic of Croatia (2015- 2020). She had pushed many a glass ceiling, having served, among other, as the first female Assistant Secretary General of the North Atlantic Treaty Organization (NATO), as well as Croatia's first female Minister of Foreign Affairs and Ambassador to the United States of America. Parallel to her diplomatic and political careers, she has vigorously pursued an academic career in government, international relations and security studies at the Vienna Diplomatic Academy, George Washington University, Harvard University, Johns Hopkins University and the University of Zagreb. She is a recipient of the Fulbright Lifetime Achievement Award and a number of national and international awards, decorations, honorary doctorates and honorary citizenships. She has initiated and organized, as well as participated in, as key note speaker and/or panelist, in countless security, academic, specialized and other public events around the world and has written several articles and other pieces on national and international issues. She is an experienced politician and national and international diplomat, with experience and expertise in geopolitical studies, the Trans-Atlantic relationship, the Western Balkans and Southeast Europe, European and Eurasian studies, relations with Russia, inter-faith and inter-cultural relations, post-conflict building and reconciliation, gender issues, global security issues and many other aspects of international relations and security policies.
Seminar Series
Building Policy Consensus on the World Stage: The Pitfalls, Progress, and Possibilities
We see it across the globe, multilateral world order challenged, erosion of values, deeply polarized societies, represented by uneasy coalitions and divided governments, factions unable to come together to make important policy decisions for its citizens. This seminar series will explore the need to find common ground, overseas and at home, to build stronger alliances, resilient societies, and stronger citizenry. Building on the experiences of a girl who grew up fighting prejudice and unequal opportunities and navigating political and diplomatic corridors and centers of power, as well as glass labyrinths of gender bias, from the rural roads of the suburbs of Rijeka, to Zagreb, the capital of Croatia, from Canada and the US, to Brussels and NATO Headquarters, to become Croatia's first female Head of State, President Grabar Kitarović has seen what it takes to rebuild a nation and bring people together.
Dates & Times
March 22, 4:00PM EST
March 29, 4:00PM EST
April 5, 4:00PM EST
April 12, 4:00PM EST
April 19, 4:00PM EST
---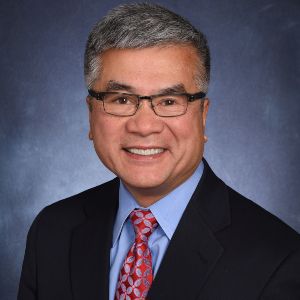 Gary LockeWashington's 21st Governor, former U.S. Secretary of Commerce, and America's Ambassador to China
As Governor of Washington State (the first Chinese American to be elected governor in United States history and the first Asian American governor on the mainland), U.S. Secretary of Commerce, and America's Ambassador to China, Gary Locke has been a leader in the areas of education, employment, trade, health care, human rights, and the environment.
As Washington's 21st Governor from 1997-2005, the nation's most trade dependent state, Mr. Locke increased exports of Washington State products and services by leading trade missions to Mexico, Europe, and Asia, more than doubling the state's exports to China.
During his tenure, he achieved bipartisan welfare reform and oversaw the gain of 280,000 private sector jobs, despite two national recessions. Mr. Locke also had the most diverse cabinet in state history. More than half his judicial appointments were women and 25% were people of color.  
His innovations in government efficiency, customer focus, and priority-based budgeting, as well as successful and under-budget management of high-risk initiatives, have won him acclaim from nationally recognized authors and organizations, including Harvard's Kennedy School of Government. In his two-terms as Governor, Washington was ranked one of America's four best managed states.
Seminar Series
Consensus Drives Strong Policy: the need for a comprehensive approach to our most challenging problems
In this seminar series we will explore the need to work collectively on this nation's most pressing problems, whether the local, state, national or international stage. Gary Locke brings decades of experience in forming alliances, and consensus on the issues of the day. Leading conversations on our relations with China, how technology will impact our workforce, and exactly how do we run government in an effective way now and in the future. This dynamic series will lead us on a conversation to reveal our challenges, discuss our options and look at potential solutions.
Dates & Times
February 10, 12:00 Noon EST
February 17, 12:00 Noon EST
March 3, 12:00 Noon EST
March 31, 12:00 Noon EST
April 14, 12:00 Noon EST
---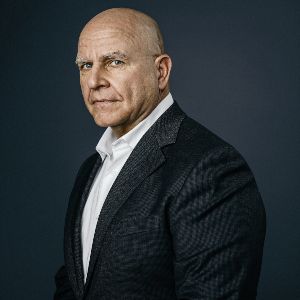 Lt. General H.R. McMasterFormer National Security Officer, Senior Fellow, Hoover Institution
Lieutenant General H.R. McMaster, US Army (Ret.) serves as the Chairman of the Board of Advisors at the Center on Military and Political Power at the Foundation for Defense of Democracies. General McMaster was the 26th assistant to the president for National Security Affairs. He served as a commissioned officer in the United States Army for thirty-four years before retiring as a Lieutenant General in June 2018.
From 2014 to 2017 General McMaster designed the future army as the director of the Army Capabilities Integration Center and the deputy commanding general of the US Army Training and Doctrine Command (TRADOC).
General McMaster was an assistant professor of history at the United States Military Academy from 1994 to 1996 where he taught undergraduate courses in military history and history of the Korean and Vietnam Wars. He also taught a graduate course on the history of military leadership for officers enrolled in the Columbia University MBA program.
He is author of the award-winning book, Dereliction of Duty: Lyndon Johnson, Robert McNamara, the Joint Chiefs of Staff and the Lies that Led to Vietnam. He has published scores of essays, articles, and book reviews on leadership, history, and the future of warfare in many publications including Foreign Affairs, the Wall Street Journal, and the New York Times. He was a contributing editor for Survival: Global Politics and Strategy from 2010 to 2017.
Seminar Series
Building Strategic Competence: Lessons from Battlegrounds Overseas & in D.C.
The series draws on the lecturer's experience as a general officer in the United States Army and as the United States' 26th Assistant to the President for National Security Affairs to illuminate critical aspects of leadership, strategy development, and effective implementation. The series places the lecturer's experiences in the context of history and aims to understand how the past produced the present as the first step in anticipating the future. The objective is for students to develop their own theory of strategic competence. Seminars will focus on aspects of strategic competence and elements of effective leadership. Students will discuss real-world, complex problems to illuminate the following elements of strategic competence such as:
Developing an organization's vision and mission
Framing complex problems
Reasoning by historical analogy
Fostering collaboration, gaining interdisciplinary perspectives
Building relationships and coping with difficult personalities
Anticipating and organizing for rapid decision-making
Assessing progress and building flexibility into plans and organizations
Balancing short- and long-term perspectives
Driving sensible implementation
Dates & Times
February 2, 12:00 Noon EST
February 9, 12:00 Noon EST
February 23, 12:00 Noon EST
March 9, 12:00 Noon EST
March 23, 12:00 Noon EST
---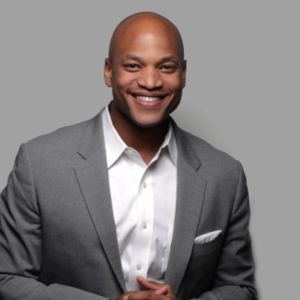 Wes MooreCEO of the Robin Hood Foundation, bestselling author, combat veteran, social entrepreneur
Wes Moore is the CEO of Robin Hood, one of the largest anti-poverty forces in the nation. He is a bestselling author, a combat veteran, and a social entrepreneur.
Wes' first book, "The Other Wes Moore," a perennial New York Times bestseller, captured the nation's attention on the fine line between success and failure in our communities and in ourselves. That story has been optioned by executive producer Oprah Winfrey and HBO to be made into a movie. He is also the author of the bestselling books "The Work," "Discovering Wes Moore," and "This Way Home."
Wes grew up in Baltimore and the Bronx, where he was raised by a single mom. Despite childhood challenges, he graduated Phi Theta Kappa from Valley Forge Military College in 1998 and Phi Beta Kappa from Johns Hopkins University in 2001. He earned an MLitt in International Relations from Oxford University as a Rhodes Scholar in 2004. Wes then served as a captain and paratrooper with the U.S. Army's 82nd Airborne, including a combat deployment to Afghanistan. He later served as a White House Fellow to Secretary of State Condoleezza Rice.
Before becoming CEO at Robin Hood, Wes was the founder and CEO at BridgeEdU, an innovative tech platform addressing the college completion and job placement crisis. BridgeEdU reinvents freshman year for underserved students. Wes remains chairman of the board of directors at BridgeEDU. He has also worked in finance as an investment banker with Deutsche Bank in London and with Citigroup in New York.
Wes' proudest accomplishments are his two children with his wife Dawn.
Seminar Series
All Hands-on Deck: Understanding the Role of Business, Philanthropy, and Government in Creating Economic Justice.
Poverty is sticking, and often intergenerational and predictable. In this seminar, Wes will examine the root causes of poverty; challenge the persistent and dominant narratives about people living in poverty; and study the effects of systemic racism on poverty. In doing so, we will understand that there's no quick fix to creating economic mobility; instead it will take an intentional and intersectional effort to move individuals into sustainable economic opportunities. Join us as we identify specific and immediate actions that business leaders, philanthropists, and policymakers can take to make poverty history.
Dates & Times
TBA