American University Ranks #1 as Peace Corps Paul D. Coverdell Fellow-Enrolling University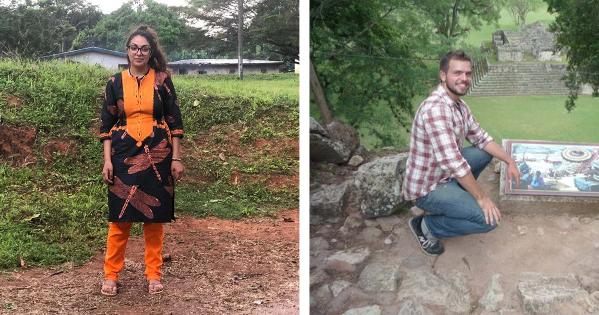 The Peace Corps announced on November 2 that American University (AU) ranks first among universities in number of Paul D. Coverdell Fellows for 2020-21 academic year. A total of 92 AU students are enrolled as Paul D. Coverdell Fellows; currently, AU's Paul D. Coverdell Fellows are enrolled at the School of International Service, the School of Public Affairs, and the School of Education.
The Paul D. Coverdell Fellows program offers financial assistance to returned Peace Corps Volunteers (RPCVs), allows them to bring home and expand on the skills they learned during their time as Volunteers, and connects them with underserved communities in the United States that need assistance. RPCVs who want to be Paul D. Coverdell Fellows while pursuing their graduate educations must apply to partner universities of the program.
"I've always believed that the values of the Peace Corps and those of American University are closely aligned; this is made clear each year by the number of Returned Peace Corps Volunteers who enroll here," said Christine BN Chin, dean of AU's School of International Service. "It's gratifying to see these students, all of whom already have served their country for at least two years, be recognized with the prestigious Paul D. Coverdell Fellowship. Our Coverdell Fellows personify AU's commitment to accept the pressing challenges of our time and work to make a positive difference in our world."
Matthew Forrester, graduate admissions & program coordinator in the SIS office of graduate enrollment management, is the coordinator for SIS's Paul D. Coverdell Fellows program, helping applicants and supporting current fellows: "The main goal of the Coverdell Fellows program is for returned Peace Corps Volunteers to share the skills they've gained in new settings—the program allows them to translate those skills to work with and get to know a local community."
SIS Paul D. Coverdell Fellows must complete 200 hours of community service within the Washington, DC, area. During the fellows' time at SIS, Forrester helps identify potential partners for whom they can volunteer, whether that be with an after school program or food kitchen. He works to identify places that are good fits for them: "We want it to be a meaningful relationship—I try to facilitate meaningful partnerships between our students and the organizations in our area."
For IPCR student Stephen Demarais, an RPCV and current Paul D. Coverdell Fellow who helped with municipal development in Honduras, the community service aspect of the program allowed him to continue volunteering at the nonprofit Higher Achievement while pursuing his graduate degree.
"I had been working with this education nonprofit for five years and I also was, in my free time, volunteering for them. I had been helping middle school students with their homework and different study skills to prepare them for high school," says Demarais. "As a Coverdell Fellow, I realized that I didn't want to give up on this, especially because I'd been helping one group of students for two years. A couple of them were from families who had migrated from El Salvador to the US. This kind of work really fit well with my regional focus and facilitated being able to continue with a lot of the work I'd been doing—promoting basic human rights in Central America through access to education. [Paul D. Coverdell community service] felt like an easy through line to the work I was doing with that community in the DC area."
Ra'naa Iqbal, a Paul D. Coverdell Fellow studying international development, served in the Peace Corps in Cameroon as an education extension volunteer who taught English classes to high school and middle school students. After serving, she applied for the program specifically at SIS because of the school's reputation as one of the top-10 schools of international affairs.
"The Peace Corps and SIS align so well because of the dedication to service," says Iqbal. "At the Peace Corps, you're looking to help communities out—to invest your time in a way that benefits a community. There's the same mindset at SIS, whether you're studying diplomacy, development, or different cultures."
Says Demarais: "Making the career shift for a more international focus was only possible with this degree, and Coverdell really helped me with being able to do that. It's opened up for me a real focus on dialogue and facilitating negotiation. A lot of that is going to be what I'm hoping to do professionally when I graduate in December."