School of Communication
4400 Massachusetts Avenue NW
Washington
,
DC
20016
United States
Featured Events - Updated Weekly
THE FUTURE: EMERGING MARKETS FOR INVESTIGATIVE BROADCAST JOURNALISTS
SATURday, february 22
9:30AM
MCKINLEY BUILDING, SCHOOL OF communication
RSVP here.
Broadcast leaders reveal how investigative journalism is fueling profitable new enterprises. How investigative content and long-form storytelling helps create award-winning podcasts, network television, cable and video-streaming specials, and docu-series films. Presented and organized by Chris Halsne, American University Investigative Broadcaster in Residence. This event is free and includes lunch and networking opportunities for students and young professionals.
Resistance: the exhibition with kk ottesen
tuesday, february 4th
6:30PM
doyle-forman theater, SCHOOL OF communication
RSVP here.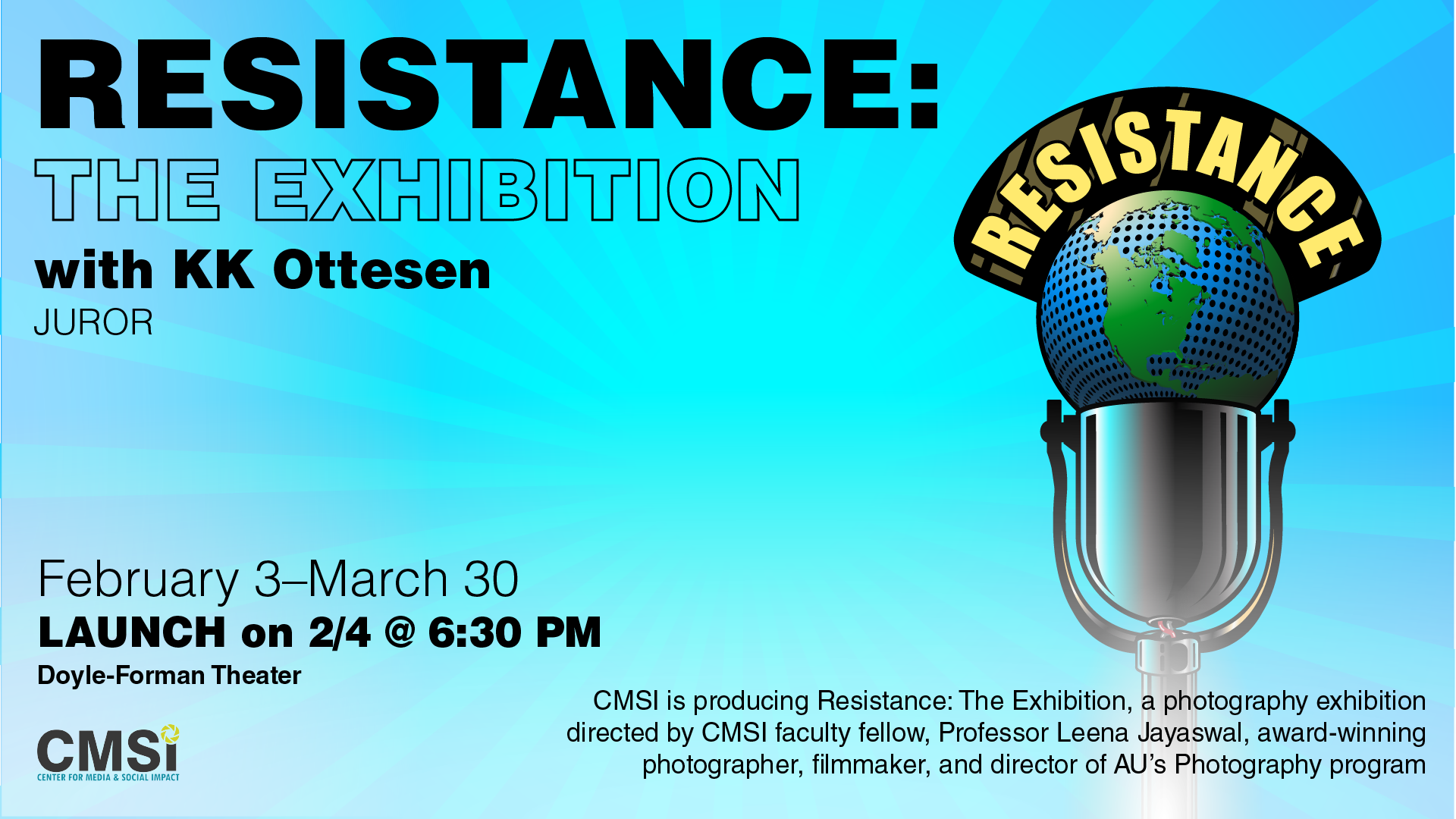 In a cultural juncture marked by public engagement in social challenges, people are standing up and speaking out. Struggles for equity and demand for voices to be heard characterize these fascinating times. People are organizing and understanding the power of prepared action in both big and subtle ways. This is, in short, the resistance period. The exhibition curates the best photographic images around the theme of resistance from across the world. The images will be exhibited from February 3 – March 30, 2020, at the School of Communication, American University.
global game jam
friday, january 31 - sunday, february 2
5:30PM
american university game lab, don myers technology and innovation bldg
RSVP here.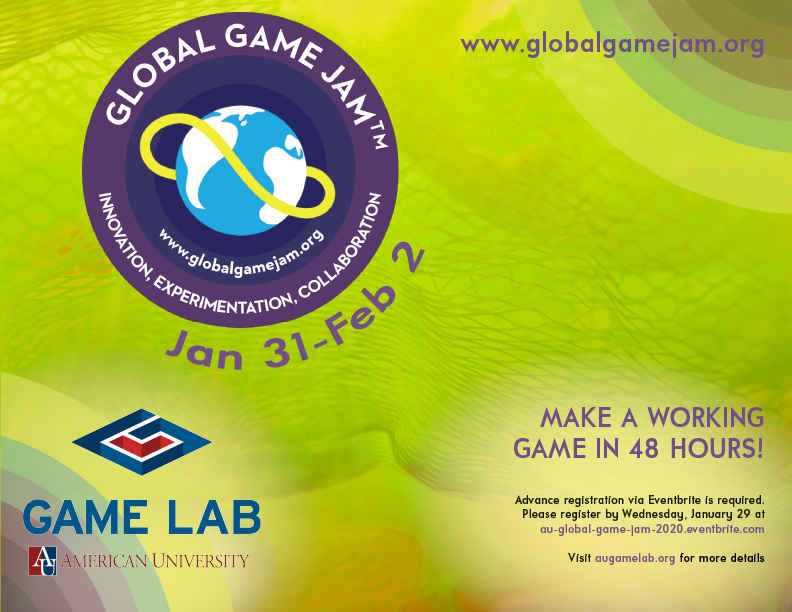 The American University Game Lab is proud to host a local site for the Global Game Jam 2020 in Washington, DC. The annual event encourages participants to challenge themselves and push their creativity and learning to the limit. Teams will be tasked with designing and creating digital and non-digital games over the course of one weekend.
Participants, ranging from amateurs to industry professionals, gather at each site location to create, collaborate and present innovative new games to the global community.
'the internet in everything' book tour at american university
wednesday, january 29th
4:00pm - 6:00PM
founders room, SCHOOL OF international service
RSVP here.
Join the Internet Governance Lab as we celebrate the launch of the Lab's Co-Director, SOC Professor and Interim Dean Dr. Laura DeNardis's new book The Internet in Everything: Freedom and Security in a World With No Off Switch (Yale University Press, 2019). Dr. DeNardis will be in conversation with Internet Pioneer Vint Cerf for a discussion on the evolution and growth of the Internet of Things and its attendant consequences.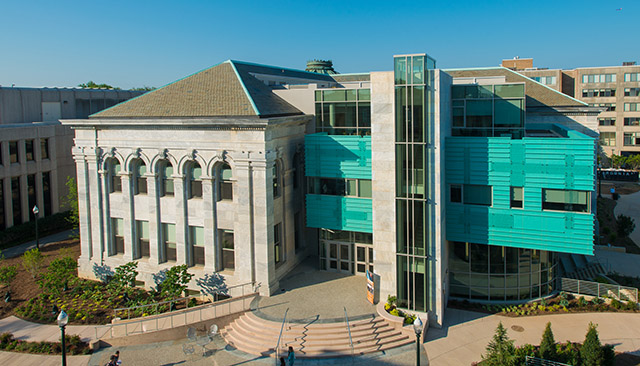 Each year the School of Communication hosts many exciting events including screenings, guest speakers, seminars, and receptions.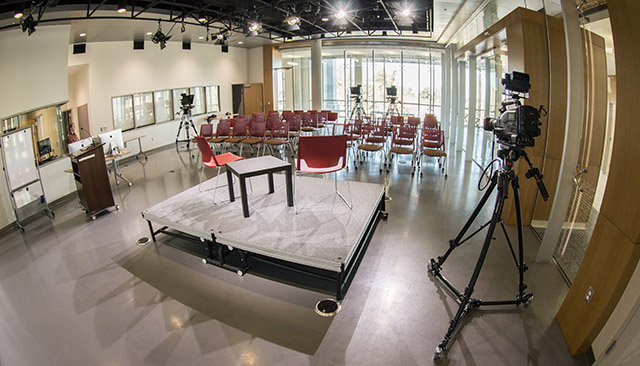 SOC's McKinley building offers a host of event spaces available for rent, ranging from classrooms to a 144 seat theater with 4k projector.