School of Communication
4400 Massachusetts Avenue NW
Washington
,
DC
20016
United States
Featured Events - Updated Weekly
The Future of Internet Freedom: Policy, Technology and Emerging ThreatsThursday, December 3

2:30 PM


Online Event
Internet Freedom has become one of the most pressing human rights issues of the day, but controversies continue to swirl around its future – including questions about what lies ahead in terms of policies, funding, and technologies. Join this event to explore the powerful stories of those affected by online censorship in countries around the world. Participate in a thought-provoking dialogue about the outlook for policies and technologies, as well as emerging threats, and how these will impact efforts to open the Internet in every corner of the globe. Speakers will include: Maziar Bahari, Journalism for Change; Xiao Qiang, UC Berkeley, School of Information; Franak Viacorka, Creative Director, RFE/RL Belarus; Tim Receveur, US Institute of Peace and representatives of the major anti-censorship technology platforms. The event will be moderated by AU professors Eric Novotny and Aram Sinnreich. 
Eco-Comedy Awards CelebrationTuesday, November 17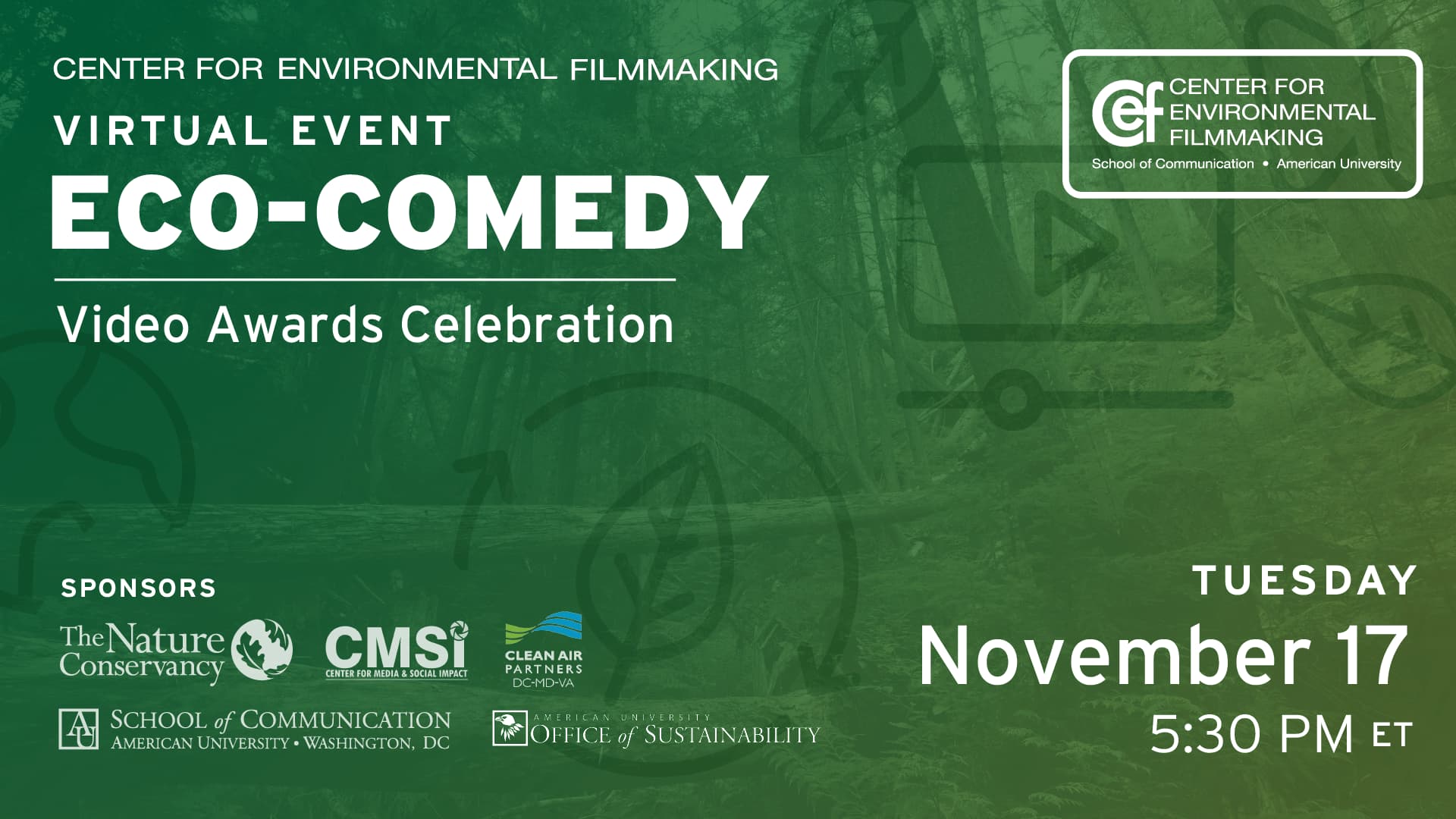 Diversity in Entertainment: The Time is NowThursday, November 12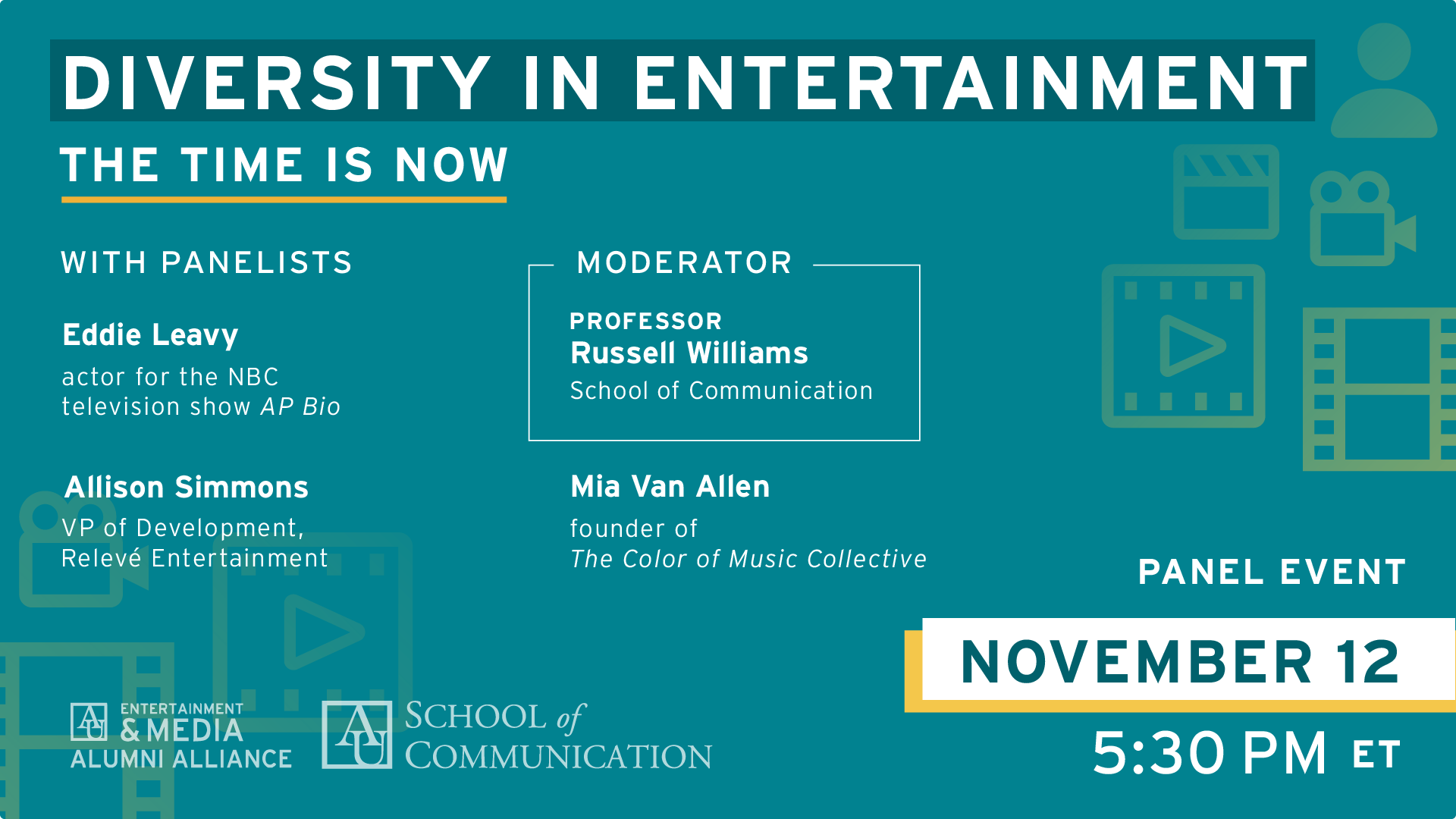 Films Across Borders: Stories of Resilience and Hope Virtual Panel Discussion on "The Serengeti Rules" Tuesday, November 10
Seven Days After the Election: What Happened?Tuesday, November 10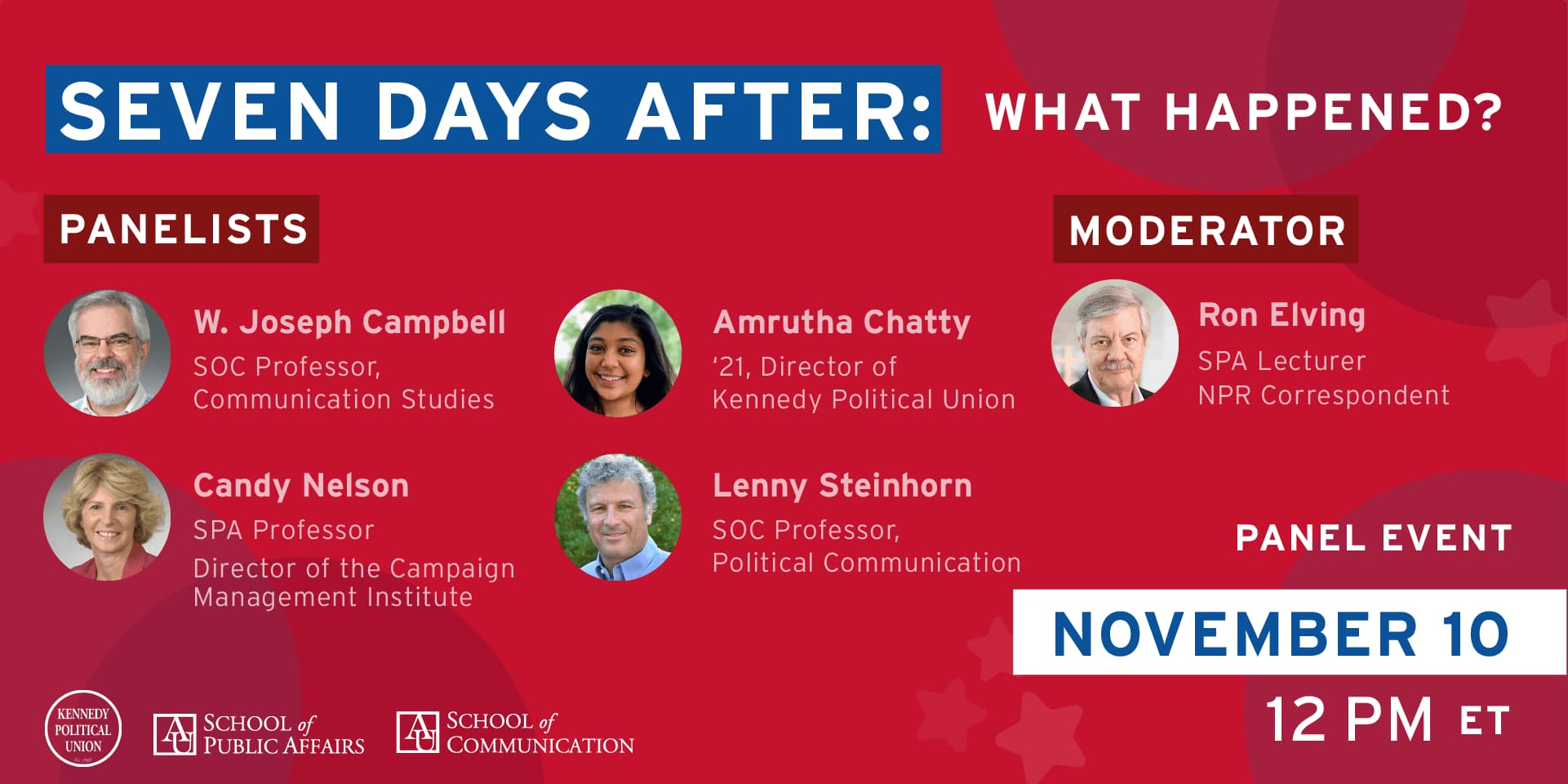 Films Across Borders: Stories of Resilience and Hope Featuring "Nomadas"Tuesday, October 27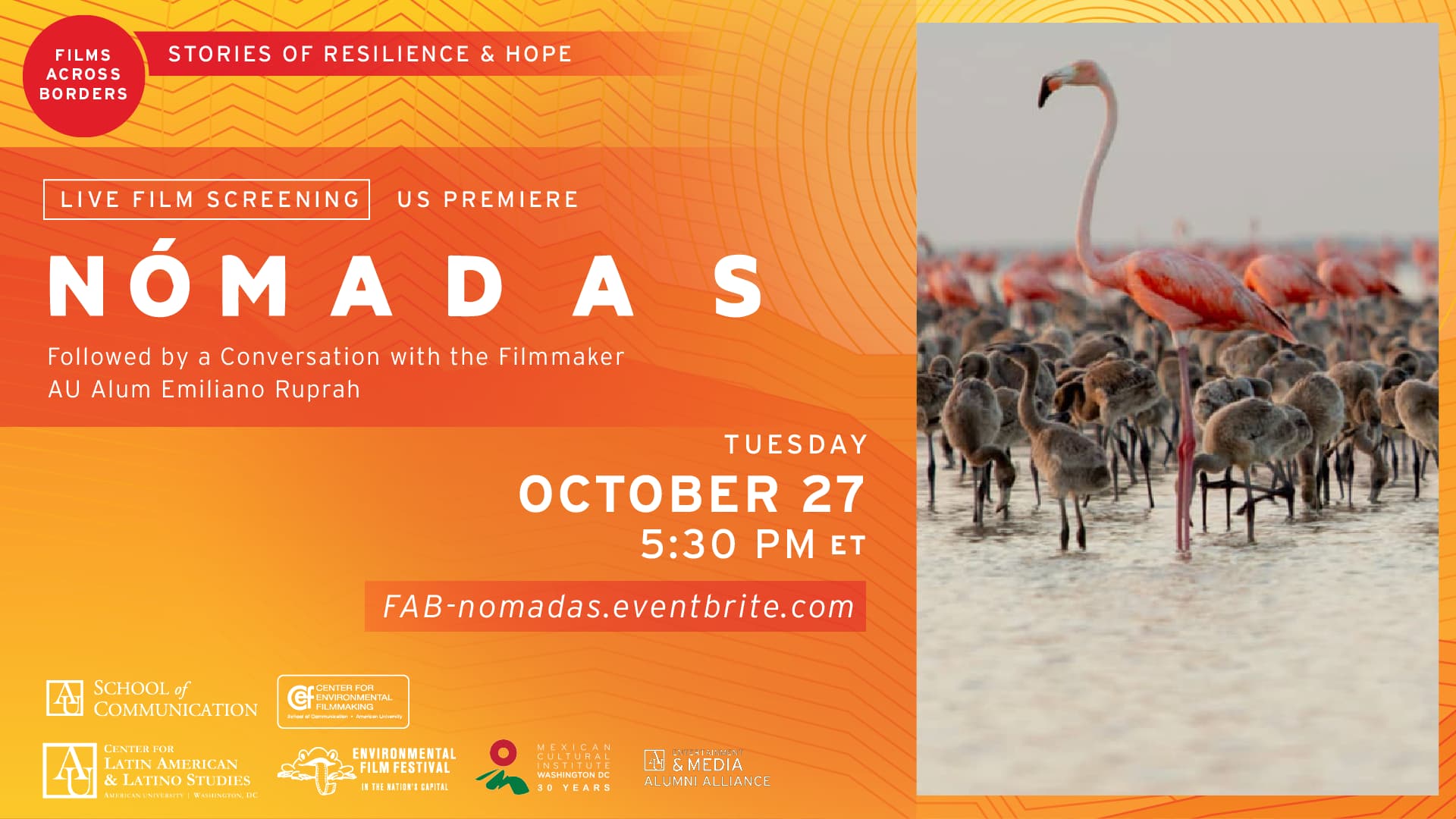 Twelve Days to the Election: What Could Change, What Probably Won'tThursday, October 22
Films Across Borders: Stories of Resilience and Hope Featuring "Do The Right Thing"Tuesday, October 13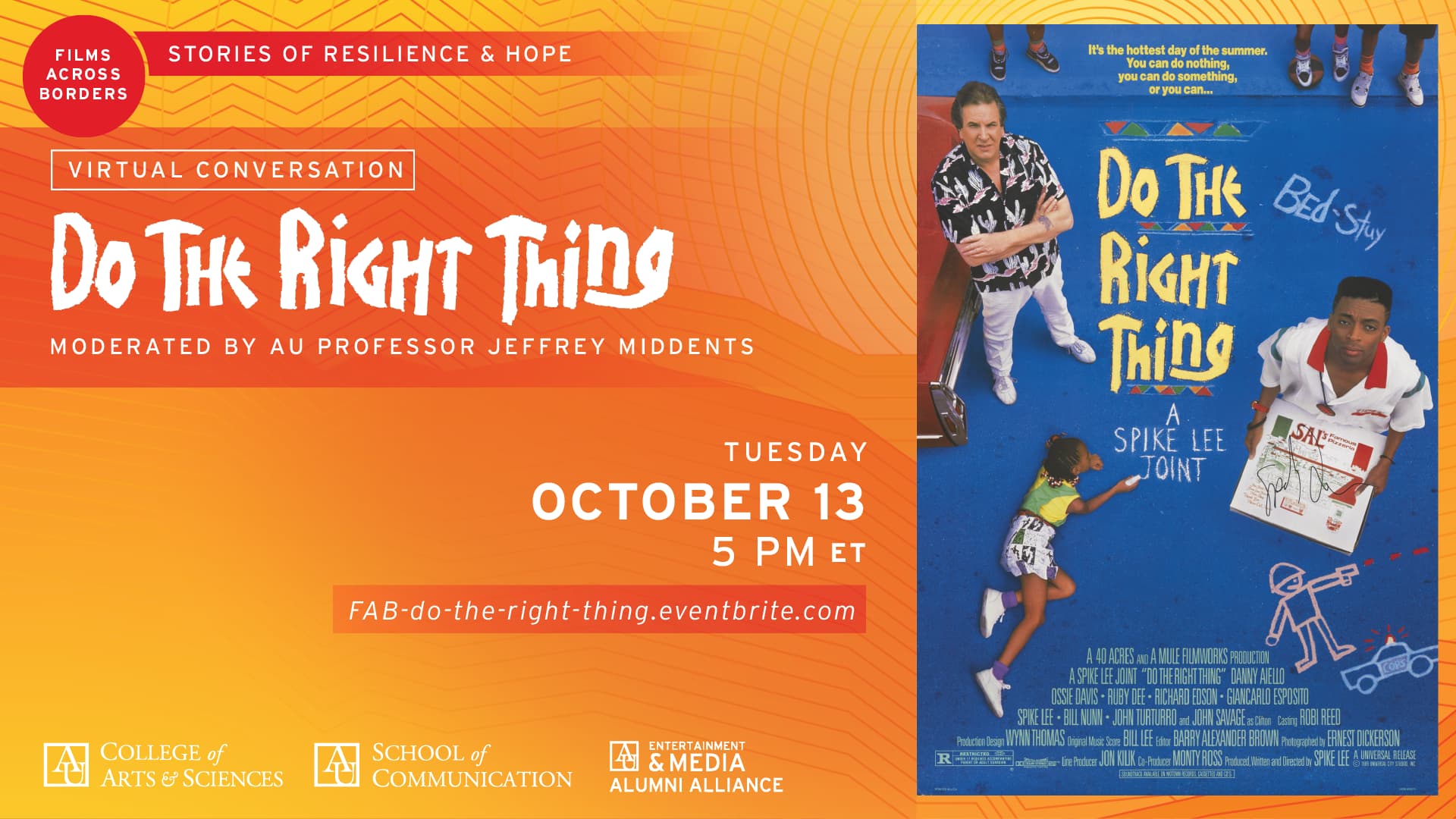 All About the Story: A Conversation with Journalist Leonard Downie, Jr. Friday, October 9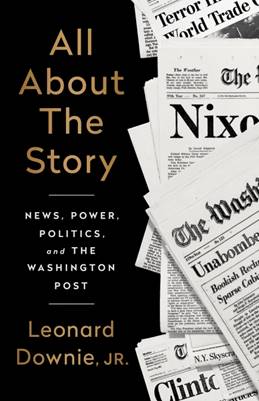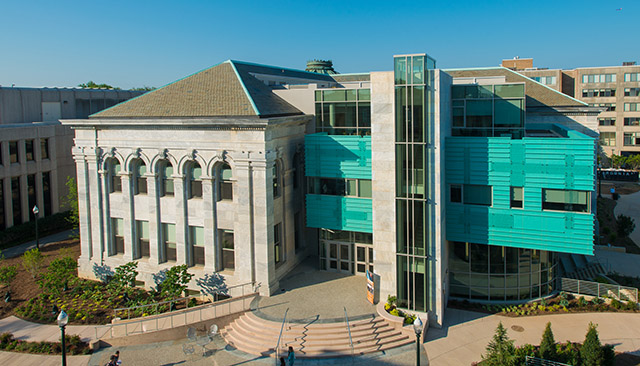 Each year the School of Communication hosts many exciting events including screenings, guest speakers, seminars, and receptions.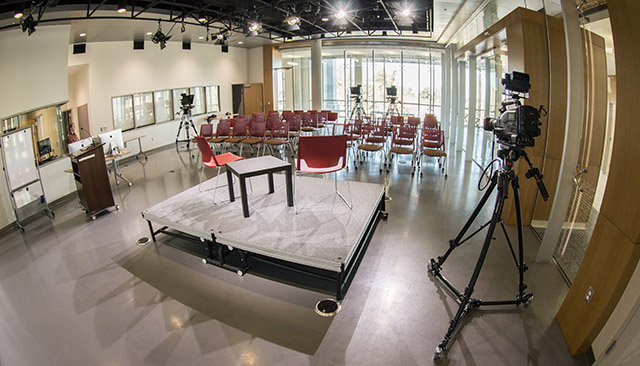 SOC's McKinley building offers a host of event spaces available for rent, ranging from classrooms to a 144 seat theater with 4k projector.