Communications
2019 Streitmatter Awards Announced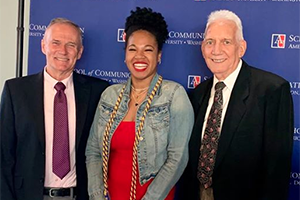 On April 18, American University School of Communication (AU SOC) inducted 15 new members into the Kappa Tau Alpha (KTA) a college honor society which recognizes excellence in journalism and mass communication.
SOC also awarded the 2019 Rodger Streitmatter Journalism Prizes for the best stories in six categories, and the Rodger Streitmatter Award for Excellence, given out annually to an outstanding senior student majoring in journalism. Streitmatter, an AU alumnus, former newspaper reporter, and cultural historian is a SOC professor. The Award for Excellence was created by his husband, Thomas B. Grooms.
The Streitmatter Prize winners in each category are awarded $250 each, and second place winners receive $100 each. The Award for Excellence includes $2,000 prize, a certificate, and the winner's name engraved on a trophy that will be kept at SOC.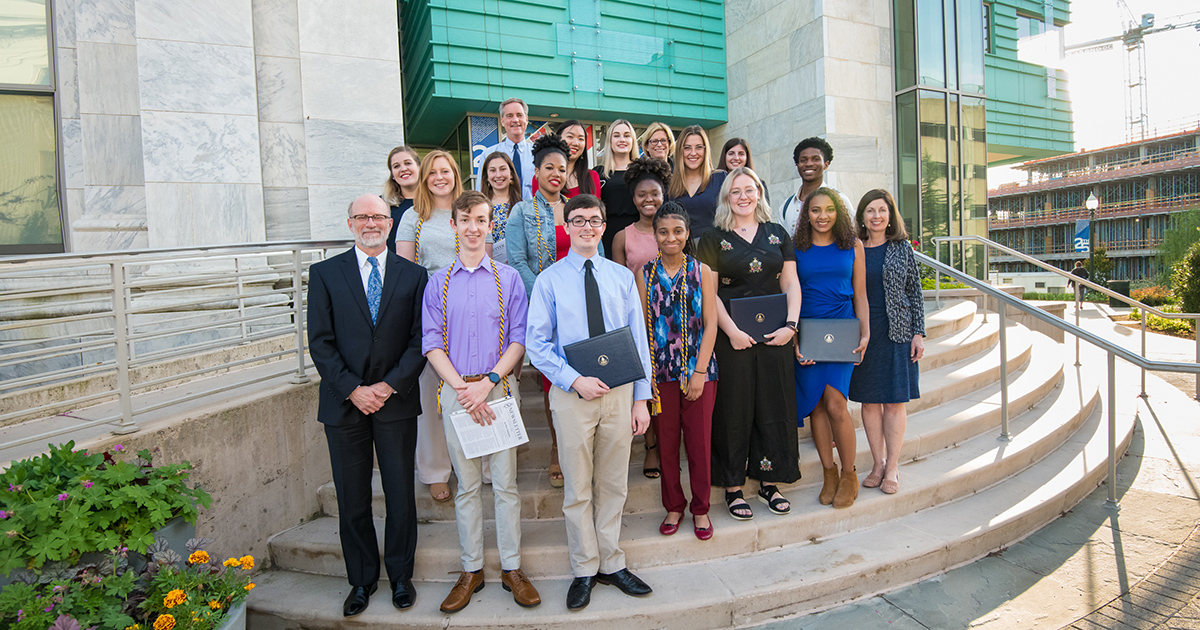 Rodger Streitmatter Journalism Prizes Winners:
Award for Excellence
Alexis Arnold
Best News Story from COMM 320
First place: Sophie Austin
Second place: Sydney Kuntz
Best News Story from COMM 425
First place: Luke Huddon
Second place: Emily Lytle
Best Radio Story
First place: Casey Wexler
Second place: Jessica Joy De Jesus
Best Multimedia Story
First place: Camden Marcucci, Jake Silverman
Second place: Harrison Allen, Jenny Kennedy, Justin Neely
Best Video Story
First place: Emma Galasso
Second place: Katrina Kincade
Best Investigative Plan
First place: Anying Guo 2017
AU KTA Inductees
Emily Martin
Maggie Mahoney
Rebecca Montgomery
Ariana Duford
Alexia Arnold
Carly Elkins
Julia Bruns
Kelly Conner
Frank Piscani
Emily Lytle
Andrew Eversden
Anna McGuffie
Grace Rodgers
Veronica Castro
Hannah Rappaport