Alumnus Madden Takes Schorr Journalism Prize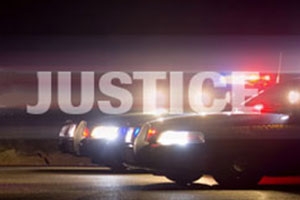 Patrick Madden (SOC/MA '06) of NPR member station WAMU 88.5, American University (AU) radio, is the winner of the annual Daniel Schorr Journalism Prize, named for the respected NPR senior news analyst and veteran Washington journalist who died in 2010.
The $5,000 Schorr award, sponsored by WBUR and Boston University, and funded by Jim and Nancy Bildner, recognizes a new generation of public radio journalists under the age of 35 for work of significance and quality, and seeks to inspire them to stretch the boundaries of the medium.
Madden was cited for "Assault on Justice," a collaboration with WAMU, AU School of Communication's Investigative Reporting Workshop and Reveal News. The radio documentary and written story showed how often the charge of "assaulting a police officer" was used in the District of Columbia, questioning its potential for overuse particularly with minority men.
Madden is a graduate of AU's journalism master's program. He will accept the award at the 15th Annual WBUR Gala on May 25 at the Royal Sonesta Hotel in Cambridge, Massachusetts.
This story is adapted from a post that originally ran on the Investigative Reporting Workshop's Shop Notes blog.