Communications
American University's Kumar Is a Power Player Says PR Week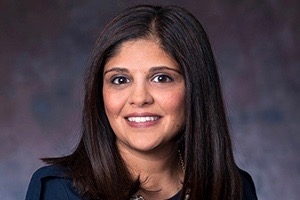 American University (AU) professor Pallavi Kumar was just named to the PRWeek Global Power Book 2017, which it calls a listing of the world's most influential PR professionals. Kumar, who directs the Public Communication division in the AU School of Communication is one of only two professors on the list.
When asked whether PR will exist as a separate profession in five years' time (as opposed to merging with marketing or UX), Kumar responded "the value of communicating a persuasive message to a key stakeholder to trigger behavioral change will always be important. PR will remain a separate discipline for that reason."
Prior to teaching full time, Kumar gained more than 20 years experience in the public relations industry having worked as a vice president in Fleishman Hillard's social marketing practice in Washington, DC, a vice president/account supervisor in Ketchum's healthcare practice in New York as well as associate director of international public relations at Wyeth Pharmaceuticals in Philadelphia.
She began her career in environmental communication at Ruder-Finn in Washington, DC. Kumar co-authored the ninth edition of Public Relations Case Studies published by Cengage. Her articles and commentary have appeared in The Washington Post, USA TODAY and PRWeek.
Learn about our MA in Strategic Communication and BA in PR and Strategic Communication.