Achievements
2015-16 Environmental Filmmaking Scholars Announced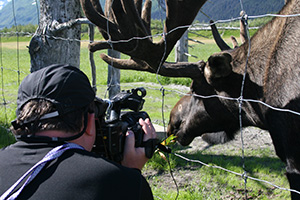 American University graduate students Vanina Harel, Elizabeth Herzfeldt-Kamprath, Sam Sheline, Kent Wagner, and Nick Zachar have been selected as 2015/2016 Scholars at AU School of Communication's Center for Environmental Filmmaking.
They will each receive $2,000.
These five outstanding grad students are being recognized for their determination to make films that matter, that make a difference, and that make the world a better place. All have demonstrated diligence, creativity, and passion. Summaries of their film projects are available on the Center's website.

More details about the Scholar program and other Center fellowships can be found on the Center's website. Applications for the 2016-17 Scholars Program will be available in fall 2016 (deadline December 1, 2016).