Communications
Community Stories Film Festival Featuring AU Filmmakers Nov. 21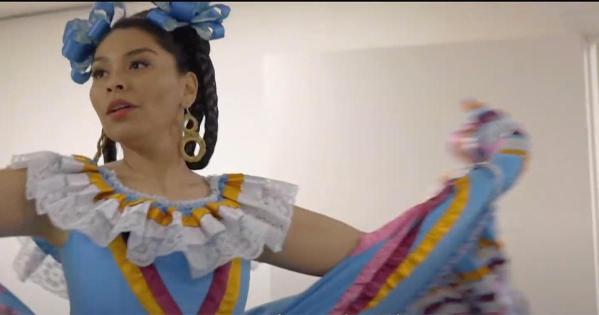 You are invited to the 2020 Community Stories Film Festival, presented by Docs In Progress, showcasing people, places and events from the DMV region. This year, COMMUNITY STORIES will be virtual and free via Eventive on November 20-22.
AU SOC's Community Voice Lab is proud to present four films by AU student filmmakers that will be featured on Saturday, November 21st. Register for this free event. You can log in and watch the films starting at 7 am on Saturday, then tune into the live panel discussion with the filmmakers and AU Professor Laura Waters Hinson at 3:30 pm
Full schedule for the Community Stories Film Fest
Below are the featured AU films and filmmakers showing their work from the Community Voice Lab:
Dancing Alone (directed by Fernando Rocha | TRT 5:57)
Yanet refuses to allow a pandemic to get in the way of her dreams of being a dancer and a budding health care provider in the DC region.
When You Are Needed (directed by Taylor Whittington | TRT 9:58)
Volunteer EMT Henry Clapp is followed as he faces health risks, equipment shortages and emotional exhaustion during the COVID-19 Pandemic in Montgomery County Maryland. Take a glimpse into the realities faced by first responders and the day-to-day experiences of working on the front lines of a national health crisis.
Virtual Love (directed by Emily Nesha Streim | TRT 8:09)
With miles between them, a family navigates the start of the Covid-19 pandemic. When a family member dies, the others must relearn how to grieve for their loved one and support their relationships virtually.
HipHopMomma Princess Best (directed by Emily Eldridge Hall | TRT 5:16)
Local performer, writer and mentor HipHopMomma Princess Best tells her story of how she came to be an advocate and inspiration for women and girls.