David Aldridge Receives of Basketball Hall of Fame Award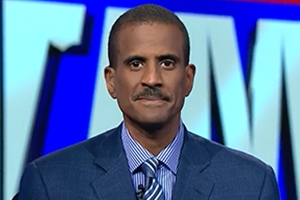 Longtime NBA reporter David Aldridge (SOC /MA '87), has won the Basketball Hall of Fame's Curt Gowdy Media Award for his contributions to basketball.  
Aldridge reported for Washington Post and the Philadelphia Inquirer and spent eight years at ESPN where he became one of the most well respected basketball journalists in the business. 
The Curt Gowdy Media Award is named in honor for the late Curt Gowdy, a sports broadcaster and former Hall of Fame President. The award is presented to members of the media who have made a significant contribution to the game of basketball.