Film as a Powerful Medium for Change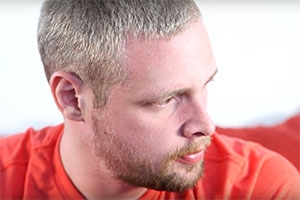 Enrique Huaiquil is a graduate film student at American University School of Communication who is using what he learns in the classroom to make an impact through his work with an organization called Families Against Mandatory Minimums (FAMM) in Washington, D.C. FAMM is an advocacy organization that works toward reforming state and federal mandatory minimum sentences.

Huaiquil shot, edited and helped produce a film for FAMM that tells the story of Leo Guthmiller, a sober, recovering addict, who was sentenced to 10 years in prison for conspiracy to distribute illegal drugs.
Despite being employed full-time and serving his community by leading AA meetings, Guthmiller was indicted in April 2015 due to his minor role in a 2013 drug conspiracy.

"It was a challenge because of the circumstance," recounts Huaiquil. "We met with Leo when he was preparing to self-surrender for his 10 year sentence."

At sentencing, Judge John Gerrard said, "The only reason I'm imposing the sentence that I am imposing today is because I have to—that's what Congress mandates."

"Film is a powerful medium to raise awareness about outdated policies like America's mandatory minimum sentencing laws," says Huaiquil. "I'm studying film to bring light to the struggles that people face every day, and to change the world for the better."