Communications
Insights from Alumni Covering the White House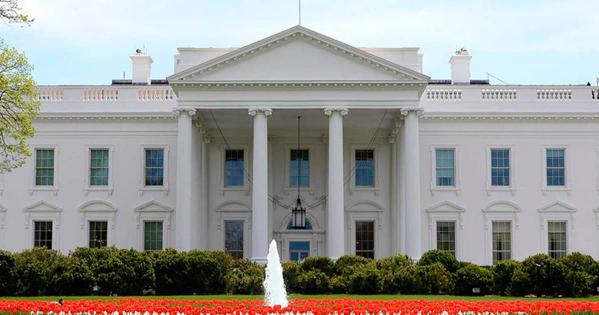 As a university in the heart of DC, politics and policies are topics that are often intertwined with the fabric of student's coursework, which in turn, produces alumni who go on to cover historic events and leaders in the nation's capital.

So, who's keeping track of the promises and policies of the Biden Administration for voters? Several American University alumni are in the White House press corps, including: 
Three of them asked questions at Biden's first White House press briefing this year.

We asked the journalists for insight and advice on their current positions. Here are some of their responses:
What should journalism students watch for in WH coverage this year?

Janet Rodriguez, White House Correspondent, Univision
Accountability. The press secretary from the first day at the podium promised transparency and truth, well, is she holding up to her promises? I think this year, as every year will be vigilant that questions are getting answered in substantive ways, keeping up with the promise of full transparency and respect for the media. The president has also signed a number of executive orders that created task forces and reviews so expect the press corps to follow up on those reviews and hold the government accountable to the progress of those EOs (executive orders).
Courtney Rozen, White House Correspondent for Bloomberg Government

They should watch how journalists balance the return to pre-Trump norms with the need to hold the new administration accountable. President Biden and his senior staff have worked in Washington for decades. They are bringing back some of the norms that the Trump administration set aside, such as daily press briefings and carefully coordinated policy announcements. The challenge for newsrooms will be to not get seduced by "normal" and continue to cover the administration with a critical eye. For me, that doesn't necessarily mean being overly adversarial in press briefings. It means closely tracking the administration's policy promises and how they are executed.
What do journalists need to do to earn back trust from readers and viewers?
 
Ed O'Keefe, Senior White House and Political Correspondent for CBS
Focus more on the fundamentals of journalism and less on their own branding. And focus on doing the job of reporting on what's happening, what it would mean for the reader/viewer and the context surrounding a proposal or event — how big a deal is this? Has it been proposed before? Why is one person for or against a specific proposal? Why is the president doing this or visiting this specific location?
Nikki Schwab, Senior U.S. Political Reporter for the Daily Mail 
I think we need to shake this reputation that we're all out-of-touch elitists. Showcasing some of our backgrounds could help. The White House, more and more, is being covered by women and by women of color. Obviously, there's a lot of work to be done in the area of racial diversity in journalism. When I started in Washington, I was one of only two new hires who hadn't gone to an Ivy. That's changed. A number of reporters at the White House have similar backgrounds to mine, as a small town gal who went to public and state school before AU.
What advice do you have for students going into the profession?

Ed O'Keefe, Senior White House and Political Correspondent for CBS
Most of all, focus on the fundamentals. You will climb faster and higher if your writing is solid, your natural curiosity and skepticism shines through in your reporting and if you take proper time and care to focus on doing as best a job as you can on the assignment you have today — not on the one you want in five years. And be responsible with your social media — every account you own can and will be scrutinized by employers, news consumers and your critics.
Janet Rodriguez, White House Correspondent, Univision
Be diligent, curious, inquisitive. In today's vast landscape of information and social media, do not take anything at face value and question every source.
Nikki Schwab, Senior U.S. Political Reporter for the Daily Mail
Intern your face off. I would never be where I am if it hadn't been for the journalism internships I had in undergrad and grad school. Also, if you're interning at a news organization and they're willing to teach you a new skill, take that opportunity. While I ideally would have liked to have been hired as a political reporter on day one, I learned web production when I interned at U.S. News & World Report. That led to my first full-time job, which eventually turned into a reporting gig.