Communications
Meet the Community Voice Fellows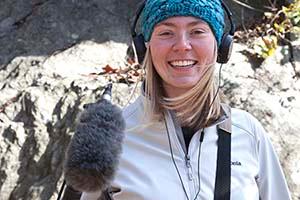 Grace Eggleston is a photographer, filmmaker, and conservationist originally from Michigan. She is currently working towards an MFA focusing on environmental and wildlife filmmaking and is inspired by conservation and wildlife photographers, filmmakers, artists, scientists, and storytellers from around the world who get up close and personal with their subjects.
Bryan Bello is a Ph.D. student at American University's School of Communication studying the representation of public interests in media and technology policy debates.
Bello is also an award-winning documentary filmmaker advancing decolonized production praxis.
In 2015 he founded the nation's first homeless filmmaking cooperative along with eight men and women surviving the streets of Washington D.C. The group's five documentaries have been viewed across the country, screened by the Department of Justice, Smithsonian Museum of the American Indian and covered by The Atlantic, PBS NewsHour, and the Washington Post. His most recent endeavor, Renga for The West, was funded by the Tribeca Film Institute. The project helps families resettled from the Democratic Republic of Congo to Missoula, Montana direct personal films as a means of introducing themselves and their experiences to their new neighbors. A final 40-minute piece weaves the refugee directed shorts into a master narrative and received international broadcast through Al Jazeera. It premiered at the 2018 Big Sky Documentary Film Festival.
Bello is currently producing a citizen journalism initiative with men and women who have experienced living in and around D.C.'s encampment communities.The project will generate community directed ideas for working with D.C.'s unhoused residents, that reflect the realities of their complex experiences, in the effort to ameliorate escalating tensions between them, surrounding businesses and City officials.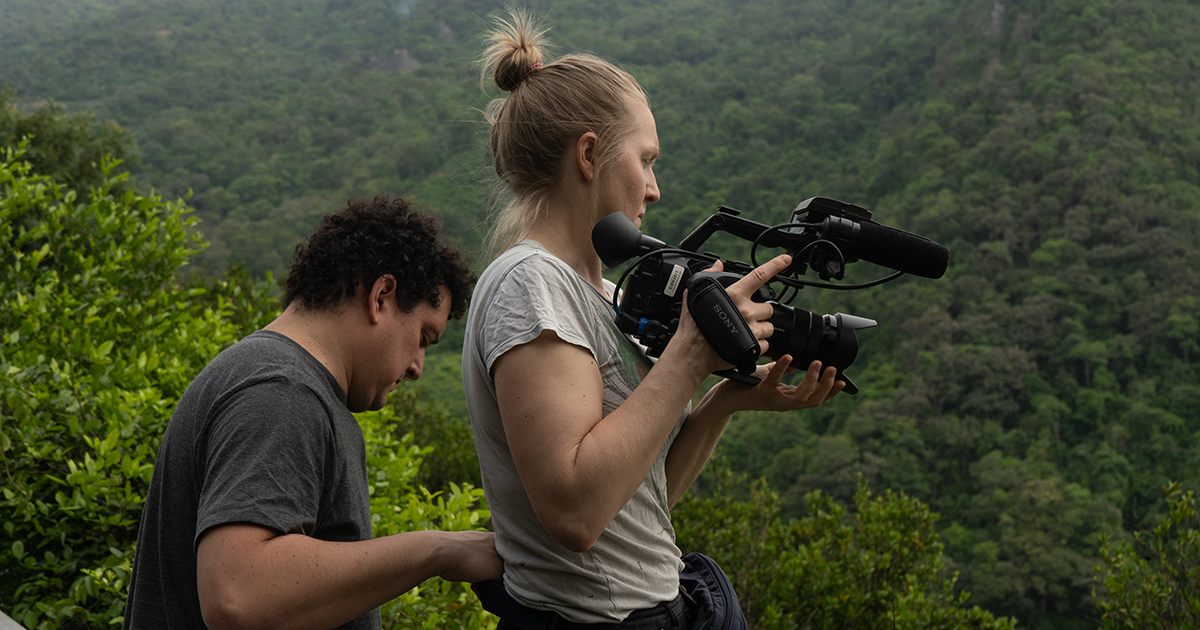 Filmmaker Amelia Tyson is a 2020 MFA candidate in film at American University. She currently holds a fellowship with the Community Voice Lab (CVL) where she is producing a short documentary that explores the lives of homeless residents living in DC's "tent city" encampment. Her other projects focus on stories that foster a sense of environmental stewardship and deepen our understanding of social issues related to justice and equality. In May of 2019, Amelia served as director of photography for a short 360 VR documentary film, Walking For Freedom, about the Venezuelan migrant crisis. In April 2019, she was the coordinating producer for the documentary Anacostia Revealed, which premiered on Maryland Public TV. In keeping with her focus on water issues and social justice, her film Water: Keep It Flowing, a documentary about the challenge of advancing water rights in her home state of Alabama, was a selection for Best Environmental Documentary at the 2019 Visions Awards festival. Amelia has also been a fellow at the Full Frame Documentary Film Festival in 2018 and 2019, and a fellow with the Southern Exposure Fellowship program in 2018. She is currently in pre-production on her thesis documentary about the resilience of a small bad of Fijian women making a big impact in addressing the effects of extreme weather conditions and climate crisis facing the archipelago that will be filmed in Fiji in 2020.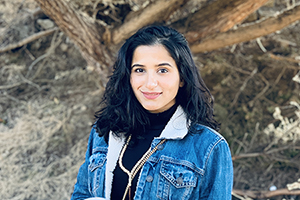 Eman Alghamdi is a filmmaker, photographer and a writer. She moved to the U.S. from Saudi Arabia in 2012 to pursue her undergraduate in Media Studies and Communications, she then went on to pursue her MFA in Film and Media Arts and is set to graduate in December 2019. Her main passion is in social justice issues. Her films focus on the human condition and her themes look at empathy, resilience and relationships amongst others. Her film career has covered many topics including Saudi Arabian cuisine, Arabic Calligraphy and the global issue of immigration. Her most recent work has been a short film called A Piece of Paper regarding immigration in the United States. She is now working on a film that tackles the issue of domestic abuse and violence against women in Saudi Arabia."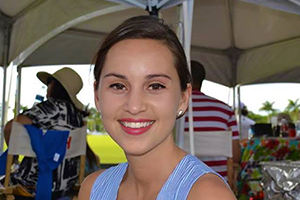 Kathleen Gaeta is a documentary filmmaker focused on the intersection between social and environmental issues. She comes from a writing and storytelling background as a reporter and is currently working towards her MFA at American University. As the daughter of a lifelong public defender, she's worked on humanities films like Small Wrists, 2019, and How to Look at Homeless People, 2019. She hopes to continue bridging her two passions together into inspiring films about both human beings and the environment.