Communications
Multimedia Storytelling in the Delta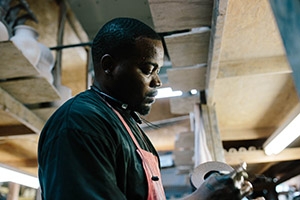 Recently Leena Jayaswal, who recently became a full professor of film and media arts at American University School of Communication (AU SOC), took two students to the Mississippi Delta for a two-week multimedia immersion workshop designed for those interested in having a career in documentary filmmaking and photography.
Professor Jayaswal was invited to go to the Mississippi Delta Workshop by Alysia Burton Steele, an assistant professor of multiple platform Journalism at the University of Mississippi, who visited AU last year and spoke in Jayaswal's History of Photography class.
While on campus, she also juried a student-run contest involving students from area colleges. The competition featured work inspired by her own style.  
"She and I connected over the two days she was here, we realized we had very similar philosophies," Jayaswal said, "And when she was doing this, she really wanted to include me."
Once she had been invited to the Delta workshop, Jayaswal had the opportunity to extend invitations of her own. She wanted to make sure she picked one undergraduate and one graduate student, and also wanted to make sure that there was gender balance and racial disparity.  Ultimately, she tapped Murugi Thande, a Film and Media Arts Major and  French Minor, and Anthony Brunner, an MFA student in Film/Electronic Media.
"They are excellent students and I thought they could represent American University well," Jayaswal said.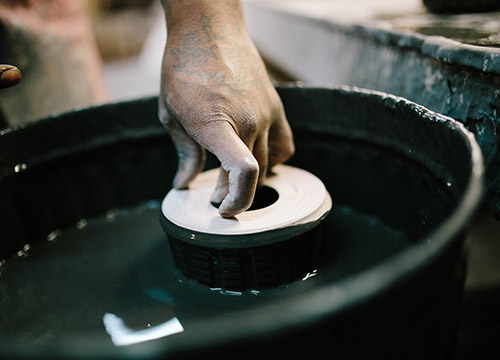 Photo by Murugi Thande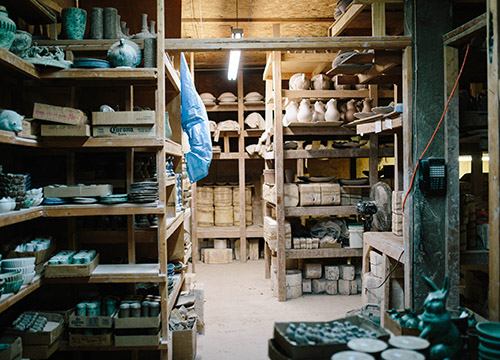 Photo by Murugi Thande
Brunner, now in the third year of his program, said that he had a great experience at the workshop and he was left inspired.
"As a student, it's not often that I get to visit an unfamiliar part of the country and produce a story alongside students from other schools," he said, "I feel like my abilities as a storyteller have improved as a result."
Thande, a graduating senior, said that the Delta workshop allowed her to produce a film that she is very proud of. "I really can't believe I was able to make something this good in a matter of four days. The program pushed me to work faster, harder and ultimately produce better work," she said.
As the director of the photography program, Jayaswal works with many students, including Thande and Brummer. "Both Murugi and Anthony volunteer for us and that's another reason why I wanted to give them this opportunity for the Delta trip," Jayaswal said, "to pay them back a little for all the time and effort they put into working with us."
Photography is one of the few programs at AU where students can volunteer as Teaching Assistants while still undergraduates.
"Every year we turn people away because we have a lot of people who want to work for us, which is a great problem to have," Jayaswal laughed.
Among students, Jayaswal is known for providing the tools necessary for her students to succeed in the classroom and beyond.  
"Taking Professor Jayaswal's photography course was one of the best experiences I've had here at AU.  Leena is an amazing professor who makes sure her students develop the skills they need to create high quality work, as well as truly understand the importance and power of an image," Brunner said.  
"Leena inspires me to work harder as a student and as a photographer," Thande said.  
Jayaswal said that she is proud of the photography community, which she considers dedicated and strong. "A lot of times people say that they didn't feel like they had a home until they found photography, which just makes me so pleased and happy," she said.
You can see more photos of the workshop from Murugi Thande here.