Top Documentary Filmmakers and American University Students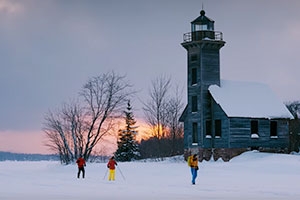 Last year, two MFA grad students, Jamey Warner and Nick Zachar, worked as cinematographers on the IMAX film, "National Parks Adventure."
After premiering in February, the film has gone on to become the highest grossing documentary of 2016 and won a slew of prizes at the Giant Screen Cinema Association's Achievement Awards. It is now playing across the country, in 12 nations around the world and in DC at the Smithsonian's Samuel C. Johnson IMAX Theater. 
Narrated by Robert Redford, "National Parks Adventure," sets out to make people fall in love again with the national parks and to recognize the importance of preserving these untamed wildernesses for generations to come. It was filmed in over 30 national parks, including Yosemite, Yellowstone, Arches, and Glacier. 
This is not the first time AU SOC students have helped film and promote the National Parks and likely not the last. Warner has since gone on to work regularly with the production company behind the film, MacGillivray Freeman Films.