Communications
Award-Winning Book Reveals the Power of Documentary Storytelling SOC Professor Caty Borum Chattoo's 'Story Movements: How Documentaries Empower People and Inspire Social Change' Wins BEA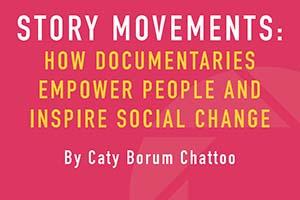 It's been called a "documentary golden age." Creative nonfiction storytelling is exploding on streaming powerhouse media outlets like Netflix and Amazon, alongside legacy networks such as PBS, HBO, and CNN. Millions of people around the world are discovering and watching documentaries—in greater numbers than ever before.
But there's much more to artistic, investigative documentaries than entertainment value alone, according to a new book by American University School of Communication (AU SOC) Professor Caty Borum Chattoo, who also directs a thriving innovation lab and research center based at AU, the Center for Media & Social Impact. In "Story Movements: How Documentaries Empower People and Inspire Social Change," from her vantage point as both an award-winning documentary producer and scholar, Borum Chattoo calls social-issue documentaries "a vital part of our storytelling culture and democratic discourse." The book, published by Oxford University Press, has won the prestigious 2021 Broadcast Education Association Book Award. The BEA Book Award annually recognizes an outstanding book in the field of broadcasting and mass communication.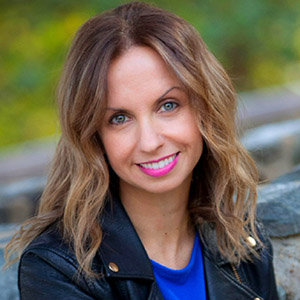 The new documentary and social justice volume—the first to include the interviewed voices of dozens of high-profile documentary filmmakers and industry leaders, from the Sundance Film Festival to the International Documentary Association—makes the case that contemporary documentaries investigate and raise new awareness about urgent social challenges, tell stories about and by historically marginalized communities as a mechanism of cultural power, help to spark meaningful public conversation, and mobilize movements for equity and social change.
As she writes in the book: "Only a few years after the 2013 Sundance Film Festival premiere of "Blackfish"—an independent documentary that indicted the treatment of captive orcas—visits to SeaWorld declined, major corporate sponsors pulled support, and performing acts canceled appearances. Unfolding against a steady drumbeat of public criticism, the 'Blackfish Effect' culminated in a stunning 2016 corporate policy change announcement from SeaWorld—an end to its profitable captive orca shows….As social justice activism in the participatory media age, documentaries like Blackfish are art for civic imagination and social critique. Today's documentaries interrogate topics like sexual assault in the U.S. military ("The Invisible War"), racial injustice ("13th"), government surveillance ("Citizenfour"), and more. These artistic nonfiction films have changed national conversations, influenced media agendas, and mobilized communities and policymakers—accessed by expanding audiences in a transforming media marketplace."
Documentary legends enthusiastically endorse "Story Movements."
Sheila Nevins, past president of HBO Documentary Films and current Executive Producer of MTV Documentary Films—winner of the most combined Emmy, Peabody, and Academy Awards in documentary history—called it required reading: "Caty Borum Chattoo's book provides crucial insight into the ripple effect of documentaries that deal with social issues. It is amazing, upon reflection, to see how personal stories have nudged the conscience of the world. A must-read for anyone interested in social change and the relevancy of the documentary form."
Documentarian Stanley Nelson, founder of production powerhouse Firelight Media—whose films like "The Murder of Emmett Till" and "The Black Panthers: Vanguard of a Revolution" provide a crucial lens into the Black experience in America and fuel social change—said: "Documentaries have the power to entertain and educate—and, in the right hands, inspire people to take action on the most pressing issues of our day. The genie is out of the bottle, and we are just beginning to understand the ways nonfiction shapes our cultural and political landscape. Caty Borum Chattoo's examination of the power of documentary is as timely as it is welcome."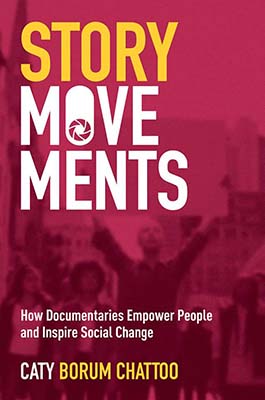 And according to Sally Jo Fifer, President and CEO of the Independent Television Service, created in 1988 by Congress to ensure diversity in documentary storytelling in public broadcasting, "Story Movements rises above the gloom of cynicism and rage with our media to celebrate the voices in real stories artfully told. Social documentaries draw the contours and complexities of people and issues, and throw open shades drawn against humanity by cynics, charlatans, shouters. Caty Borum Chattoo's beautiful book reminds us that everything changes, except for these authentic stories and their thundering role in democracy."
Arranged in specific themes that illustrate how documentaries fuel social change—from humanizing news headlines to investigative documentary storytelling—the profiled films in the book are culturally acclaimed and critically lauded, and the voices of the filmmakers are included through original interviews and media analysis. Highlights include "Citizenfour" (Laura Poitras), "Heroin(e)" (Elaine McMillion Sheldon), "13th" (Ava Duvernay was not available for interview but is featured in the book via media interviews), "Southwest of Salem: The Story of the San Antonio Four" (Deborah Esquenazi) "Private Violence" (Cynthia Hill), "The Invisible War" (Kirby Dick), "The Murder of Emmett Till" (Stanley Nelson), "The Feeling of Being Watched" (Assia Boundaoui), and many others. As the book reveals, the democratic function of social-issue documentaries is embodied also in contemporary social activism practices in the digital age—the active role of civil society, communities, and individual people speaking truth to power. According to Borum Chattoo in "Story Movements": "Through the artistic lens of cinema and the integrity of journalism, documentaries showcase stories that disrupt dominant cultural narratives and contribute new ways for audiences to understand the world around them."
Over the past several years, Borum Chattoo, a leader in the topic of creative media for social equity, has received dozens of foundation and federal agency grants to support her research and creative initiatives in nonfiction storytelling, creative culture and social change, including funding support from the MacArthur Foundation, Ford Foundation, National Endowment for the Arts, Gates Foundation, Open Society Foundations, Luminate, Independent Television Service, Perspective Fund, and others. Her peer-reviewed research is published in top journals in communication and the humanities, including Journal of Communication, Journalism, International Journal of Communication, Mass Communication and Society, and others. Her produced documentary films and TV programs have aired in the United States and abroad, including titles like "Wal-Mart: The High Cost of Low Price" and "Stand Up Planet" starring Hasan Minhaj.
"Story Movements: How Documentaries Empower People and Inspire Social Change" is available for order from Oxford University Press, IndieBound, Barnes & Noble, and Amazon.