Communication Expert Blout Joins Faculty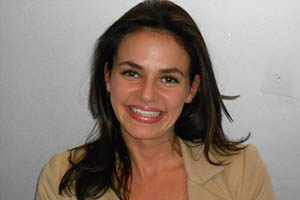 American University School of Communication is excited to welcome Emily Blout to its faculty as a professorial lecturer. Blout will teach courses on strategic and global communication after receiving her Ph.D. from the University of St. Andrews. 
Before arriving at AU, Blout has previously worked at the Institute for National Strategic Studies at the National Defense University, the U.S. National Security Council and as a Press Secretary in Congress where she worked closely with the Appropriations Committee. Her extensive political, defense, security and communications experience has been featured in a wide range of national and international publications from Politico to The Los Angeles Times. 
Blout is also co-editing a special edition of The Communication Review that focuses on history and news in hypermedia space; the journal is currently calling for papers to include in this edition.