Communications
POLITICO Fellowship Goes to American University Student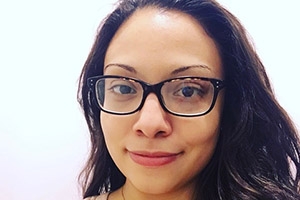 Ambar Pardilla, an American University (AU) journalism student, has been named a 2017 fellow for POLITICO Journalism Institute (PJI) program which aims to increase and support diversity in Washington newsrooms. For the past four years POLITICO has partnered with AU School of Communication to hold this intensive program for students interested in covering stories on government and politics.  
Selected students will get the opportunity to experience interactive lectures, listen to panels with industry leaders, gain a valuable mentor through pairings with POLITICO journalists, and the potential to get their work published by POLITICO.
American University and the Maynard Institute for Journalism Education will again aid in the development of the program's curriculum, select applicants and facilitate classroom sessions.
Jeffrey Rutenbeck, dean of the American University School of Communication stated, "Our partnership with POLITICO continues to play a crucial role in identifying and empowering the next generation of storytellers who will take the profession to the next level"
When PJI concludes, the POLITICO Residency Program will give two students the opportunity to write, edit and produce content during a three month residency in the POLITICO newsroom.
The entire program is free for participants, including room, board and transportation. During the program, students will spend their time both at American University in Washington, D.C. and POLITICO headquarters in Arlington, Va. The residency positions are paid.
Read about last year's fellow, Alejandro Alvarez.