Achievements
R.S. Zaharna to Be Honored with 2018 ISA ICOMM Scholar Award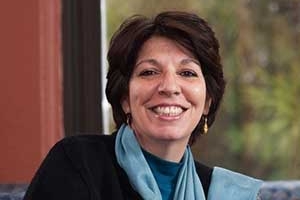 R.S. (Rhonda) Zaharna, director of the Global Media program at the American University (AU), is receiving the 2018 International Communication (ICOMM) Division Distinguished Scholar Award for her contributions to scholarship and pedagogy in the field of international communication. The award is presented at the International Studies Association (ISA) Annual Meeting to a scholar whose work has made a substantial impact in the area of International Communication in the context of international studies.
Zaharna, a professor in the AU School of Communication (SOC) and a former Fulbright Scholar, specializes in public diplomacy and intercultural and international strategic communication. In addition to teaching strategic communication for 30 years, she has advised on communication projects for multinational corporations, nongovernmental organizations, diplomatic missions, and international organizations, including the United Nations, World Bank, and USAID. She has testified before the U.S. Congress on several occasions and has addressed diplomatic audiences and military personnel in the United States and Europe on cross-cultural communication and public diplomacy.
Zaharna is also the recipient of the AU Award for Excellence in Doctoral Student Mentoring for the 2017-2018 academic year. This competitive award recognizes excellence in the mentoring of doctoral students. Her achievement marks her commitment to fostering a supportive and engaged graduate research culture at AU.
Zaharna is currently working on a book on the cultural underbelly of public diplomacy, which explores how identity politics combined with differing communication logics can undermine communication between nations and publics in the global political arena. Her past books include Battles to Bridges: U.S. Strategic Communication and Public Diplomacy after 9/11 (Palgrave-Macmillan, 2010; 2014), The Connective Mindshift: Relational, Networked and Collaborative Approaches to Public Diplomacy (co-edited with Amelia Arsenault and Ali Fisher; Routledge, 2013), and The Cultural Awakening in Public Diplomacy (Figueroa Press, 2012). Her research has appeared in the International Journal of Communication, The Hague Journal of Communication, Communication Theory, Public Relations Review, Global Media Journal, and International Journal of Intercultural Relations.