Communications
SOC Hosts Advance Screening of Netflix's Unbelievable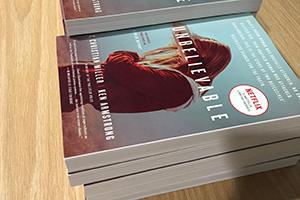 After an 18-year-old young woman recants her previous claims of being raped, two female detectives investigate a string of similar attacks in the region.
This real story is the foundation of the new Netflix miniseries Unbelievable. On September 10, Netflix held an advance screening of the series for students at American University School of Communication.
The miniseries is a dramatization based on a true story first reported in a joint effort by The Marshall Project and ProPublic, written by Ken Armstrong and T. Christian Miller. It was later featured on an episode of the podcast This American Life, and draws from a book written by the report's authors, A False Report.
The series covers a breadth of themes: how police departments unfamiliar with assault may fumble the investigation process, the influence of bias or sexism, and the lack of knowledge about how to properly investigate these crimes. It also explores how victims feel and behave in the aftermath of an attack and the difficulty disclosing what happened.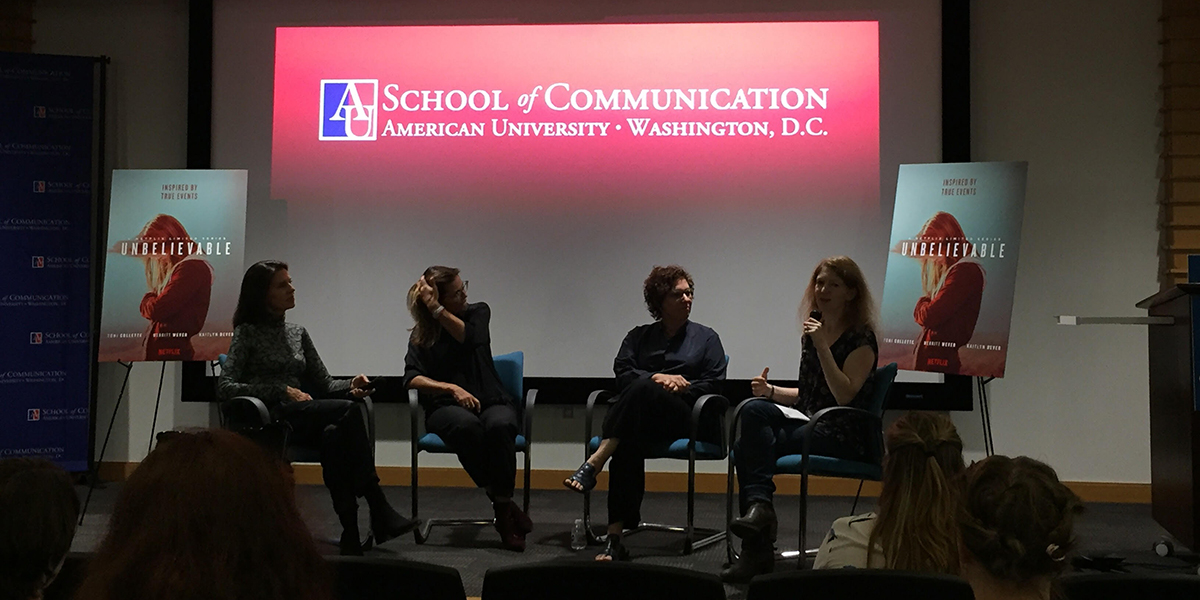 The screening was followed by a panel featuring writer, director, and showrunner Susannah Grant, showrunner Sarah Timberman, director Lisa Cholodenko, and was moderated by Associate Professor, Claudia Myers.
When asked about difficulties on set or during filming, Sarah Timberman recounted some of the most difficult days were those concerning "challenging material." 
"Over the course of production all of us had members of our crew come up to us and say, 'By the way, this is a very personal story for me. And this has happened to me,'" she said.
"Over the course of [filming, we] had validation that it was a story worth telling…because everybody who had experienced it was feeling where they wanted to be."
The panelists then asked students how they felt about the story, and the central theme in the first episode: How believable is the main character's portrayal of events? Are Marie's accusations influenced by previous trauma? Is she pressured by the investigators to temper the recount of her experience?
The full season of Unbelievable premiered on September 13 and is available in its entirety on Netflix.
We won't spoil the ending, but you can read more about the Netflix miniseries, and check out the original joint reporting if you want to know more!