Student Awarded Ruby's Artist Project Grant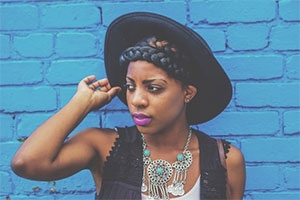 Amberly Alene Ellis, an MFA film student at American University School of Communication, has been selected as a recipient of a 2016 Rubys Artist Project Grant in media and performing arts. Ellis, an independent filmmaker, writer and documentarian, was selected as a grantee in support of Reclaiming Douglass, a documentary film that follows the journey of ten African American students from Frederick Douglass Senior High School, in West Baltimore, as they travel to Cuba to experience an alternative history program exploring the African Diaspora.

Ellis, who says she is dedicated to the belief that film is one of our greatest tools to ignite empathy and inspire social change, was also the recipient of a 2014 Tinker Grant to research cinema and social policy in Havana, Cuba. Her writing examines issues of race, gender and culture in Latin America and the Caribbean. In 2014, her documentary Bullets Without Names was nominated for Best Documentary at the American Visions Awards. Her latest documentary, "Amiga Skate," is set to release in Summer 2016. For more on Ellis' work, visit the Film For the People website.

Established by the Robert W. Deutsch Foundation and in its third year of grantmaking, this Rubys grant cycle will provide over $70,000 to individual artists across the region in support of diverse projects including documentary film, experimental music, and new media installation.