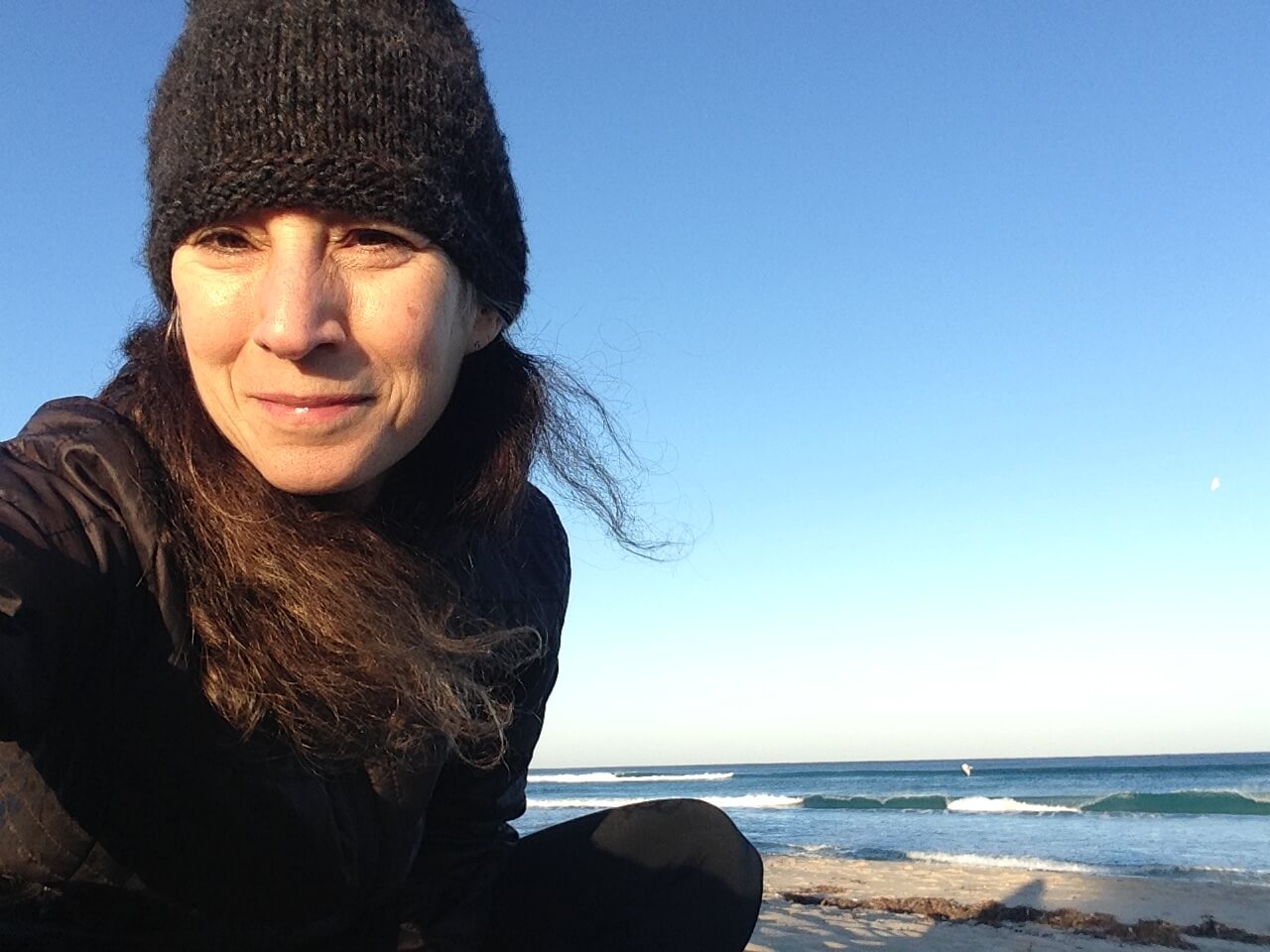 Jill Abelson
A native of Miami, FL, Jill Abelson is an international marketing/communications strategist focused on environment, sustainability, climate protection, energy, ocean plastic pollution and recycling. She began her career as a staffer for the U.S. Senate, Greenpeace and the U.S. Environmental Protection Agency, where she worked with agency technical staff, Congress, industry trade associations, international organizations and NGOs to strengthen mandatory Federal standards under both the Safe Drinking Water and Clean Water Acts, and served as the lead marketing manager for EPA's acclaimed Energy Star program. In the private sector since 2010, Jill has developed and led communications campaigns and go-to market initiatives for organizations ranging from small climate-tech startups to major multinationals and corporations including NextEra Energy, Johnson+Johnson Global and Nestle/Purina USA. She is currently a Senior Vice President in the Corporate Communications Practice at Golin, and U.S. Advisor to the French environmental non-profit, Plastic Odyssey. She earned her bachelor's degree in Political Science at Mount Holyoke College and Sciences Po in Paris, France.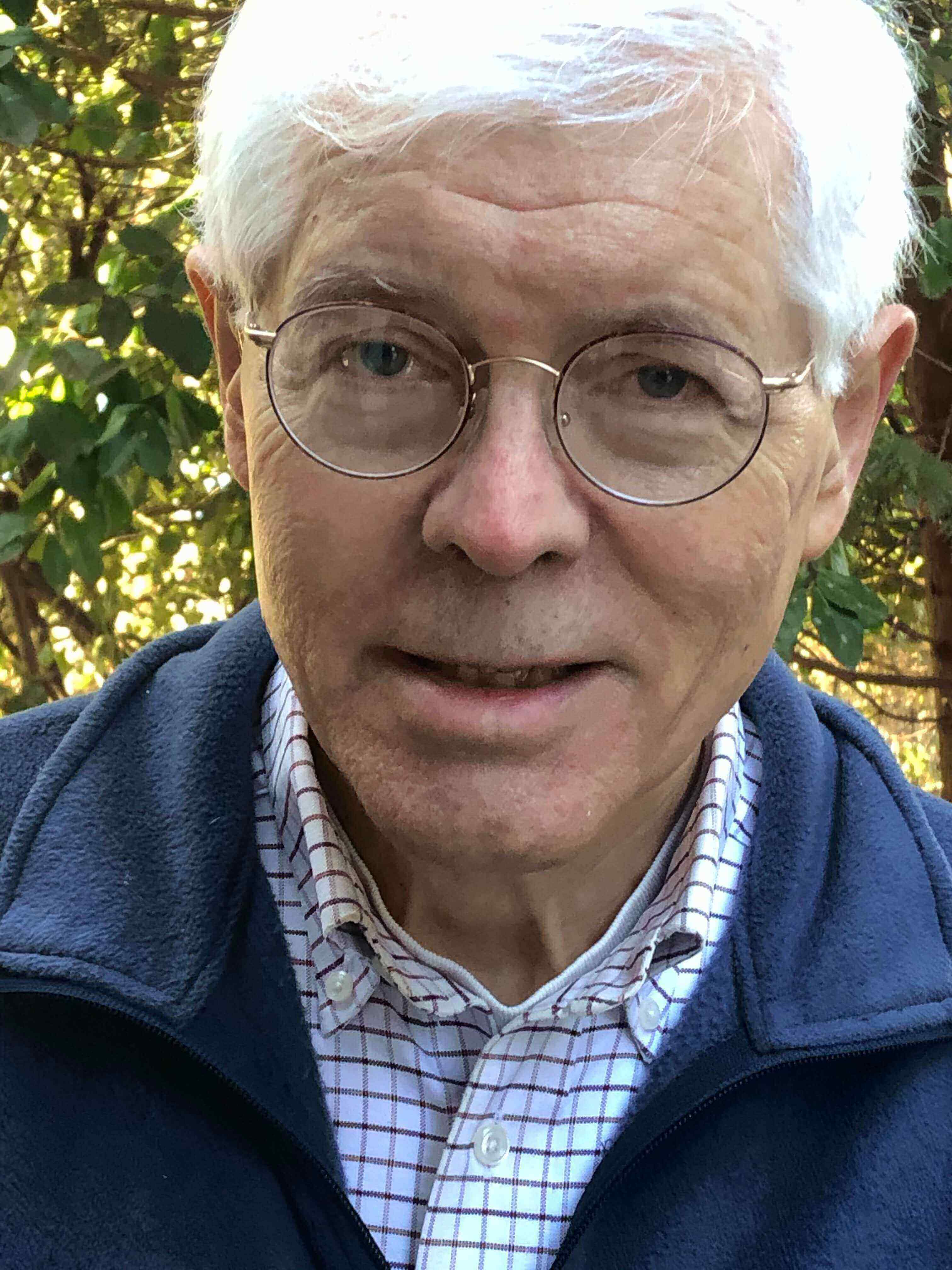 Derry Allen
Frederick W. (Derry) Allen served at the U.S. Environmental Protection Agency (EPA) in various roles for 37 years, focusing on a wide range of environmental and sustainability issues. He was presented with the agency's Distinguished Career Service Award upon retirement. He also served at several other federal agencies and as elected leader of three nonprofit organizations in Washington, DC. He presently serves on the Board of the EPA Alumni Association and co-chaired the Association's project team that worked with American University to examine the future of environmental protection and EPA. He is a contributing author to the recent book from the Yale Environmental Dialogue: A Better Planet: 40 Big Ideas for a Sustainable Future. He co-chairs an advisory group on local transportation issues in Northwest Washington, DC. He is a graduate of Yale College and the Harvard Business School.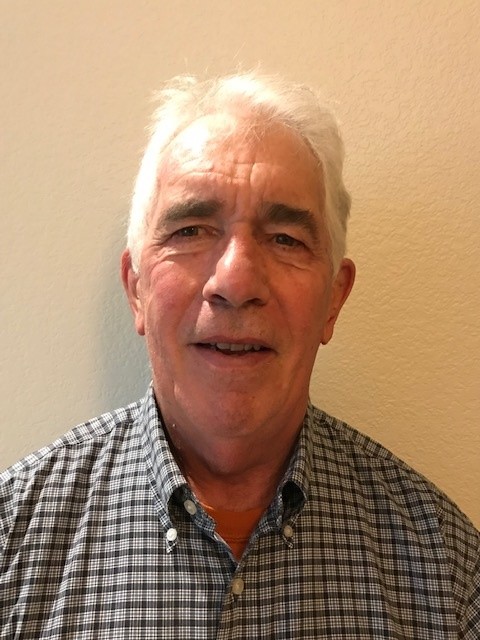 Marc Alston
Marc Alston worked in leadership roles in several different programs ( Superfund, Brownfields, Wtershed Restoration and Drinking Water) with Denver's EPA Region 8 from 1977 until 2005. From 1995-2000 he was loaned to the Denver Mayor's Office as the Coordinator of the South Platte River Initiative, which was a major effort to restore Denver's 10 miles of river corridor for habitat and recreation. Since 2006, Marc has worked as a Certified Professional Co-Active Coach, focusing on non-profit organizational leaders, and has coached over 100 clients. Marc is a founder and former Board Member of Colorado Watershed Assembly, and a founder of Resilient Denver, which successfully got a Denver sales tax passed by vote in 2020 that is raising $40M/year to fund climate initiatives. He is a part time volunteer on climate policy for a few organizations.
Marc lives in Denver, is married and has two children and four grandkids. He spends as much time as possible in outdoor recreation.
Linda Anderson-Carnahan
Linda Anderson-Carnahan joined the Environmental Protection Agency in 1984 after working at the Centers for Disease Control. During her over 37-year career with EPA, she worked in EPA Regions 4 (Southeast), 5 (Midwest), and 10 (Pacific Northwest and Alaska), and conducted details with EPA's Office of Research and Development and the Office of the Chief Financial Officer, as well as the Australian Commonwealth Scientific and Industrial Research Organization. Linda's experience includes both staff and management positions in the areas of air and water quality, toxicity and risk assessment, pollution prevention, strategic planning, interagency and cooperative agreement management, and the Puget Sound, Superfund and Brownfields programs. Linda retired from EPA as the Director of the Region 10 Laboratory Services and Applied Science Division.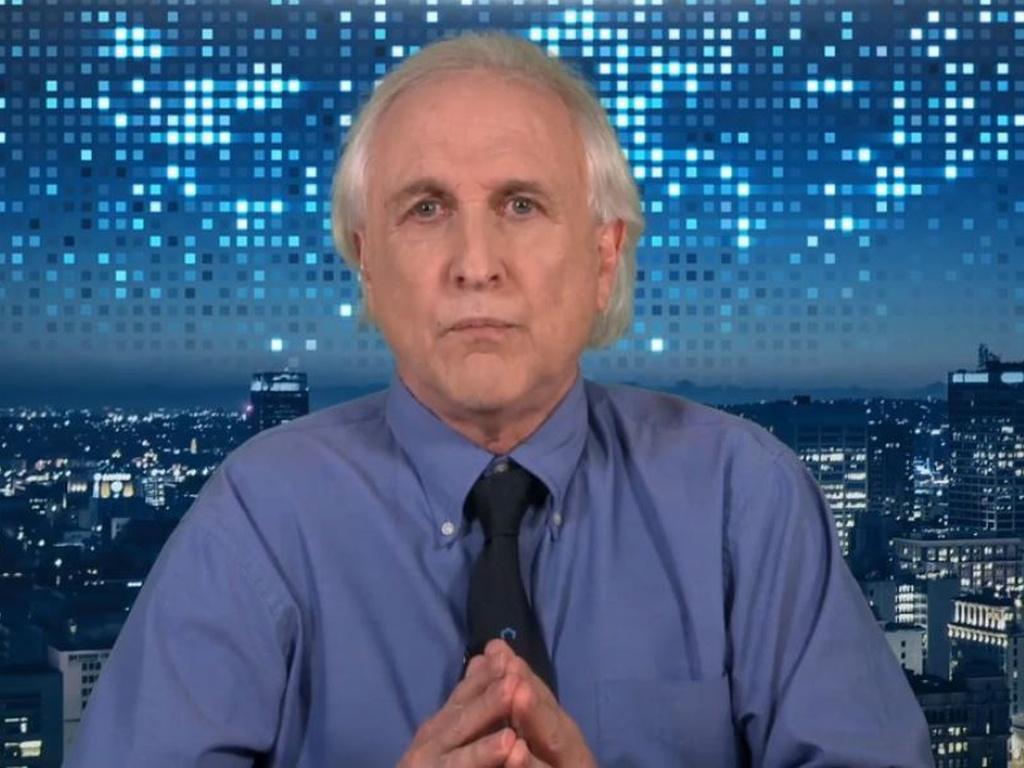 John Bachmann
In 2007 John Bachmann retired after 33 years with EPA's Air Programs, as Associate Director for Science/Policy and New Programs in EPA's Air Office in Research Triangle Park, NC. He has substantial experience in National Ambient Air Quality Standards, hazardous air pollutants, and innovative approaches for implementing clean air programs. He wrote a widely cited Critical Review of the history of US Air Quality Management on retiring. He's consulted for EPA, the Pew Climate Center, Harvard School of Public Health, and others on multiple topics related to air pollution and climate. The National Academy of Science has solicited his advice on air pollution research, global pollution and recently approaches for determining causality for air pollutants. He leads an EPA Alumni Association education project that delivers environmental science classes and with the Environmental Protection Network has provided technical advice for underserved communities on air issues. He has a BS in chemistry, an MAT in chemistry and an Environmental Health Engineering in air pollution from the University of Notre Dame. His favorite leisure activities are music, running, biking, kayaking and wind, body, and web surfing.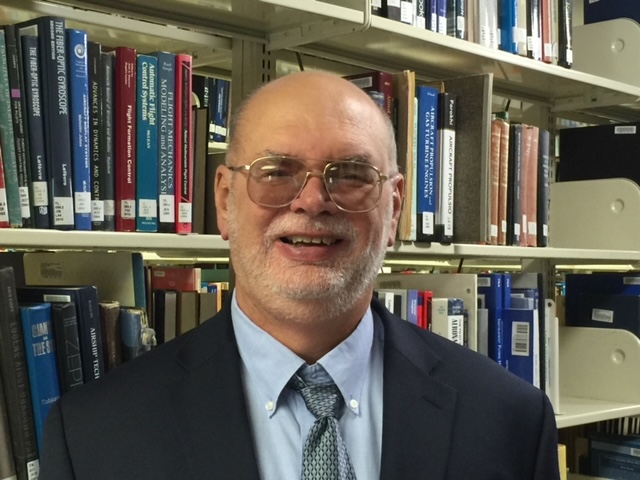 Dave Brassard
David W. Brassard joined the U.S. EPA Office of Pesticide Programs (OPP) in 1976, and has served OPP in various capacities. He served as an Entomologist in the both the Registration Division (1976-1977) and the Biological and Economic Analysis Division (1977-1991). In 1991, David was promoted to the position of Senior Entomologist where he characterized the impacts on regulatory actions on insect and mite control and crop production regarding registered pesticides and new active ingredients. He has led interdisciplinary teams of entomologists and economists, conducted complex analyses comparing the performance of insecticides and acaricides with alternative chemical and non-chemical controls, and developed new methodologies for conducting benefit assessments and performing risk/benefit analyses. David retired from the EPA in 2014 and founded a pesticide consultant firm (Brassard Pesticide Regulatory Solutions) with his wife Candace in 2016. Dave facilitates the registration of conventional, biochemical, microbial, and antimicrobial pesticides with the U.S. Environmental Protection Agency (EPA).
Carol Campbell
Carol Campbell retired in 2012 after 33 years in the United States Environmental Protection Agency. Carol ended her service as the Assistant Regional Administrator for Ecosystems Protection and Remediation in EPA Region 8, headquartered in Denver, Colorado. During her career she worked as a laboratory chemist; an inspector; a quality assurance officer; an enforcement officer; a permit writer; a manager of wastewater permit activities; a manager of hazardous waste permit, enforcement and clean-up activities; among many other accomplishments.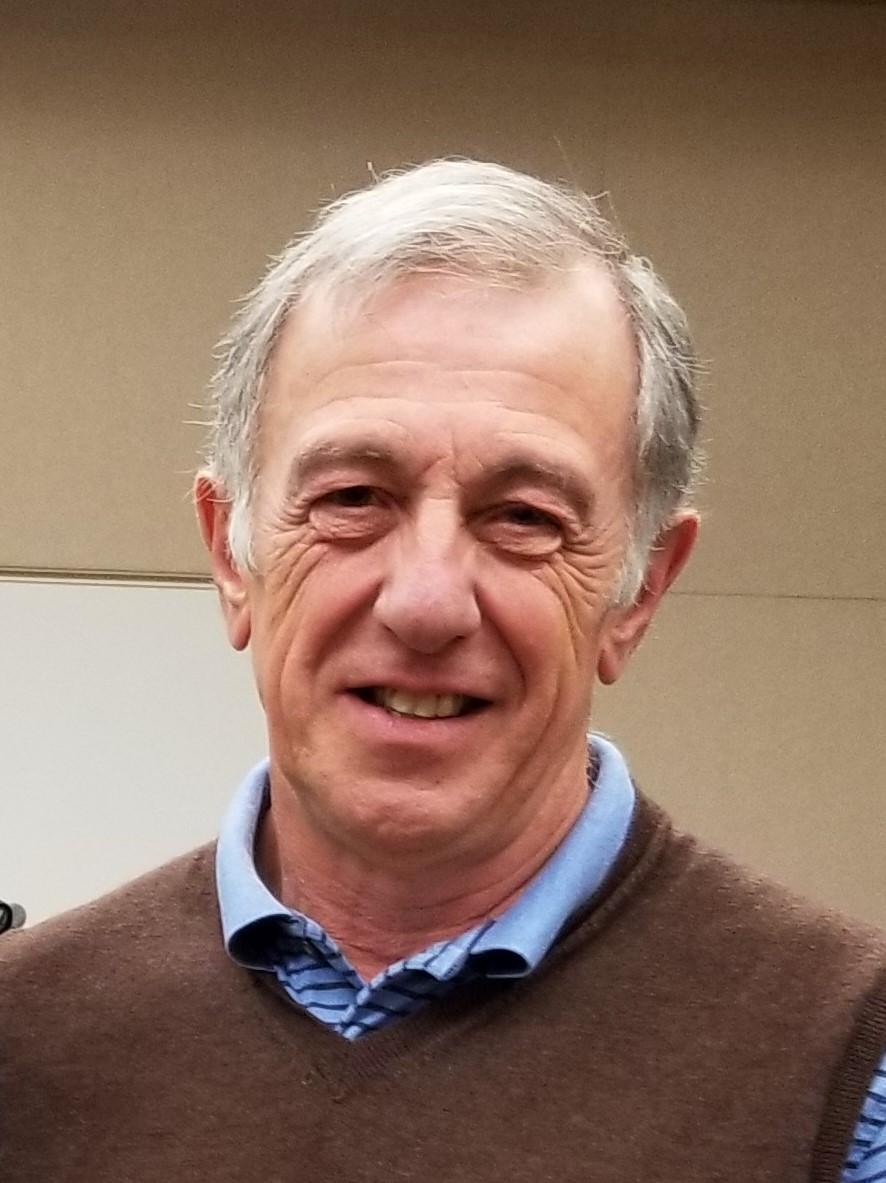 Dan Costa
Dan Costa retired from the EPA in 2018 after 34 years of research on the cardiopulmonary health impacts of air pollutants, the last 10 of which he was the national program director of the Air, Climate and Energy Research Program. Prior to the EPA, Dan was with Brookhaven National Laboratory, NY and the State University of NY at Stony Brook in NY conducting research on the health impacts of energy related air pollutants. Dan has long worked with the broad community of academic, government, and industry scientists who focus on air and climate health issues to provide the science needed for sound policy. Dan has served on various national and science advisory committees, most recently on wildfire impacts on cardiopulmonary health for the American Thoracic Society (ATS). Currently, Dan is Adjunct Professor at UNC Chapel Hill where he teaches and mentors students and junior faculty. He also serves on the Environmental Health Policy Committee of the ATS and is a member of the Environmental Protection Network, a group of retired EPA senior leaders who provide advice and comment on environmental policies.
Michael Dexter
In August 2021, SSDN welcomed Michael to serve as the Southeast Sustainable Recovery Center Manager. In his role, he works with communities across the Southeast to ensure local governments and the communities they represent have the opportunity and support to access and be awarded funding to advance sustainability and resilience efforts. He serves as a liaison between members and federal opportunities, and key partners who provide additional support under the Center's umbrella. Michael joins SSDN after a career at the U.S. Environmental Protection Agency and with the Sarasota Bay Estuary Program. While with the EPA, he served within the Administrator's Office to oversee a $1.2 billion annual grant program, coordinate agency-wide climate change adaptation efforts, and support disaster preparedness and emergency response efforts. He has also worked as a federal grantee through his role as a Finance and Grants Manager for the Sarasota Bay Estuary Program, an independent special district of the State of Florida focused on local water quality protection.
Bruce Diamond
Bruce Diamond has a BA from the University of Pennsylvania, JD from the University of Michigan, and has been an environmental lawyer since 1974. Bruce has held a variety of positions in the EPA Office of General Counsel, including Acting Assistant General Counsel for Water, Regional Counsel for EPA Region 3 (Philadelphia), and served as program manager for the national Superfund enforcement program. He also worked as a law professor, counsel in a law firm, Vice President of Environment, Health & Safety at a utility company, and ended at the U.S. Department of Energy, serving first as Assistant General Counsel for Environment, and then as General Counsel of the National Nuclear Security Administration.
Chuck Elkins
Mr. Elkins served for 25-years in 10 different senior management and policy positions at the U.S. Environmental Protection Agency, appearing 25 times before Congressional committees as an Agency witness.
Among his senior management positions at EPA were:
Acting Assistant Administrator for Air and Radiation (2 years)
Director of the Office of Toxic Substances (now the Office of Pollution Prevention and Toxics) (5 years)
Acting Assistant Administrator as well as Deputy Assistant Administrator for Categorical Programs (Pesticides, Toxic Substances, Radiation, Solid Waste, and Noise Programs)
Associate General Counsel (3 years)
Special Assistant to Administrator, William D. Ruckelshaus
Mr. Elkins also worked as an environmental consultant for 15 years to private corporations and trade associations after leaving EPA.  He is currently an elected Advisory Neighborhood Commissioner in DC and is the Executive Director of the EPA Alumni Association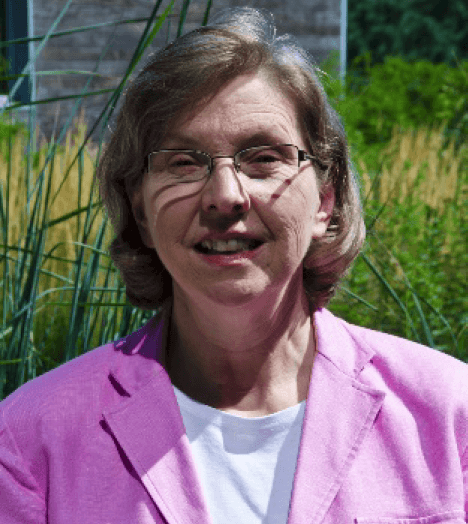 Karen Flournoy
Karen Flournoy has served as Director of EPA Region 7's Water Division since November 2011. Beginning in January 2017 Karen is serving as the Acting Deputy Regional Administrator. She served for 6 years as the Region 7 Ag Advisor to the Regional Administrator. Karen joined EPA Region 7 in 1978 in the construction grants program, and has 14 years' experience in the hazardous waste and superfund programs. She has served as Deputy Director of the air and waste programs and Director of the public affairs office. Karen received a degree in civil engineering from the University of Missouri-Columbia.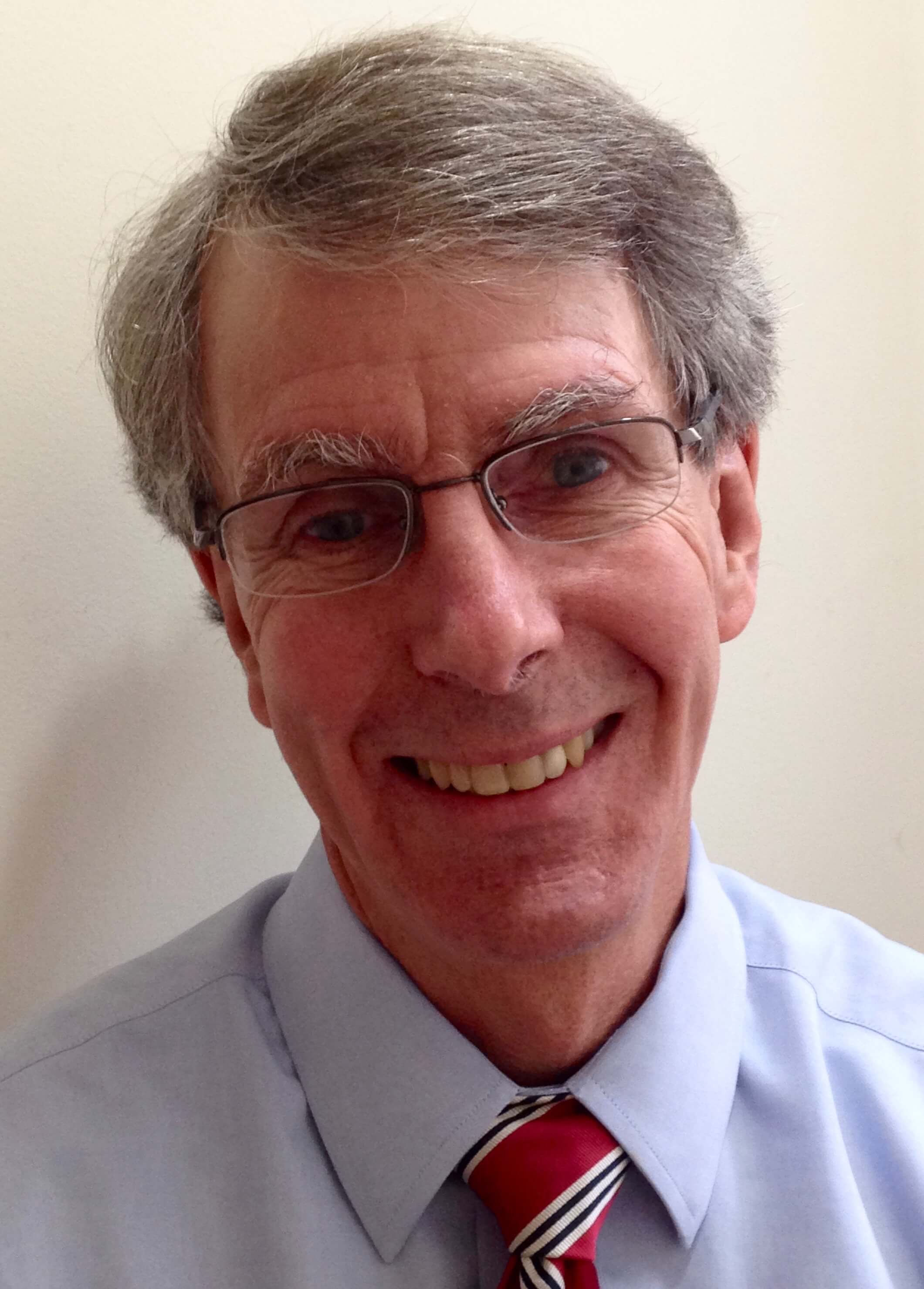 Bill Jordan
William (Bill) L. Jordan currently works as an independent consultant to non-governmental organizations, law firms, and companies on pesticide and food safety issues. Bill provides advice based on his knowledge and experience drawn from over 40 years of service in EPA's Office of Pesticide Programs (OPP) and Office of General Counsel. He has also served as an expert witness in federal District courts and in arbitration proceedings. Bill played a major role in the development of the legislation that became the Food Quality Protection Act of 1996. He was responsible for coordinating the development of documents describing the major science policies that EPA applies in implementing this law. In addition, he has been involved in diverse policy and regulatory actions affecting pesticides, ranging from implementation of the worker protection standards to trade policy to data requirements regulations.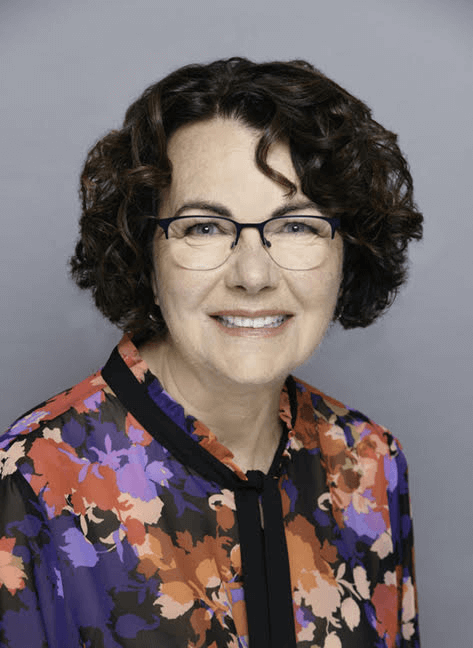 Alexis Strauss Hacker
Alexis Strauss Hacker serves as the vice-chair of the California Board of Environmental Safety (overseeing California's hazardous waste program) and as vice-chair of the San Francisco Bay Regional Water Quality Control Board (water quality protections for the San Francisco Bay area's 7 million residents).  She enjoyed a 40-year career at the U. S. Environmental Protection Agency (1979 - 2019) as its Water Director, Deputy Regional Administrator and acting Regional Administrator, among various roles, serving the American Southwest and Pacific Island territories.  Alexis is passionate about public service and bringing greater focus to the needs of small, rural, tribal and territorial communities.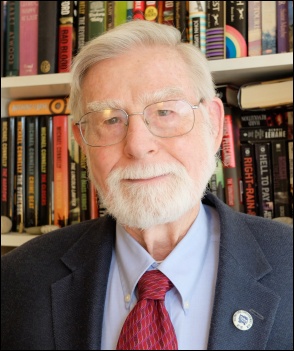 J. William Hirzy
Dr. William Hirzy worked at the U.S. Environmental Protection Agency as a Senior Scientist, Risk Assessment at the Toxics Office, U.S. Environmental Protection Agency for over 27 years. Bill went to university in 1954 on a U.S. Navy Regular ROTC scholarship, intending a career in the regular U.S. Marine Corps. He did his national service for 27 years in the Civil Service instead of the Naval Service.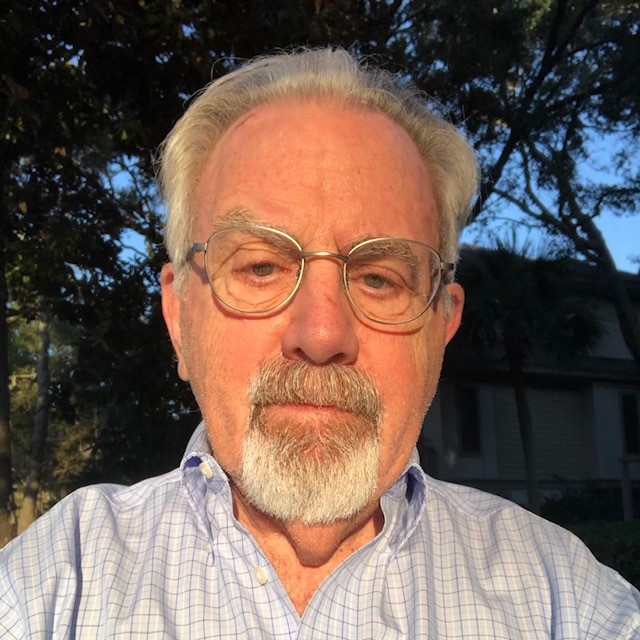 Philip Mancusi-Ungaro
Philip was a Senior Attorney-Advisor in the Office of Water Legal Support, Office of Environmental Accountability, Region 4, U.S. Environmental Protection Agency in Atlanta, GA. Philip's responsibilities included being the Region's senior wetlands attorney, lead attorney on Everglades restoration and related issues in South Florida and provided counseling to the NEPA, NPDES, wetlands, and water quality standards programs. Philip served as the Region's lead attorney on matters relating to the ACT/ACF Basin Compacts between Alabama, Georgia, and Florida, and related drought discussions, the lead attorney for NEPA and takings issues, the lead attorney on TMDL matters in Florida, and has also worked in the Hazardous Waste Law Branch on RCRA and Superfund issues and the Multi-Media Pilot Branch developing multi-media enforcement cases.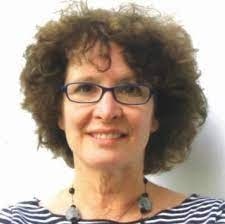 Ronnie Levin
Ronnie Levin, a senior scientist with the Environmental Protection Agency's Region 1 in Boston, Mass., was honored by "Good Housekeeping Magazine" for 19 years of fighting for the environment on behalf of the federal government. Levin, who discovered economic reasons for lowering the levels of lead in the water supply and in car emissions, was presented with the Good Housekeeping Award.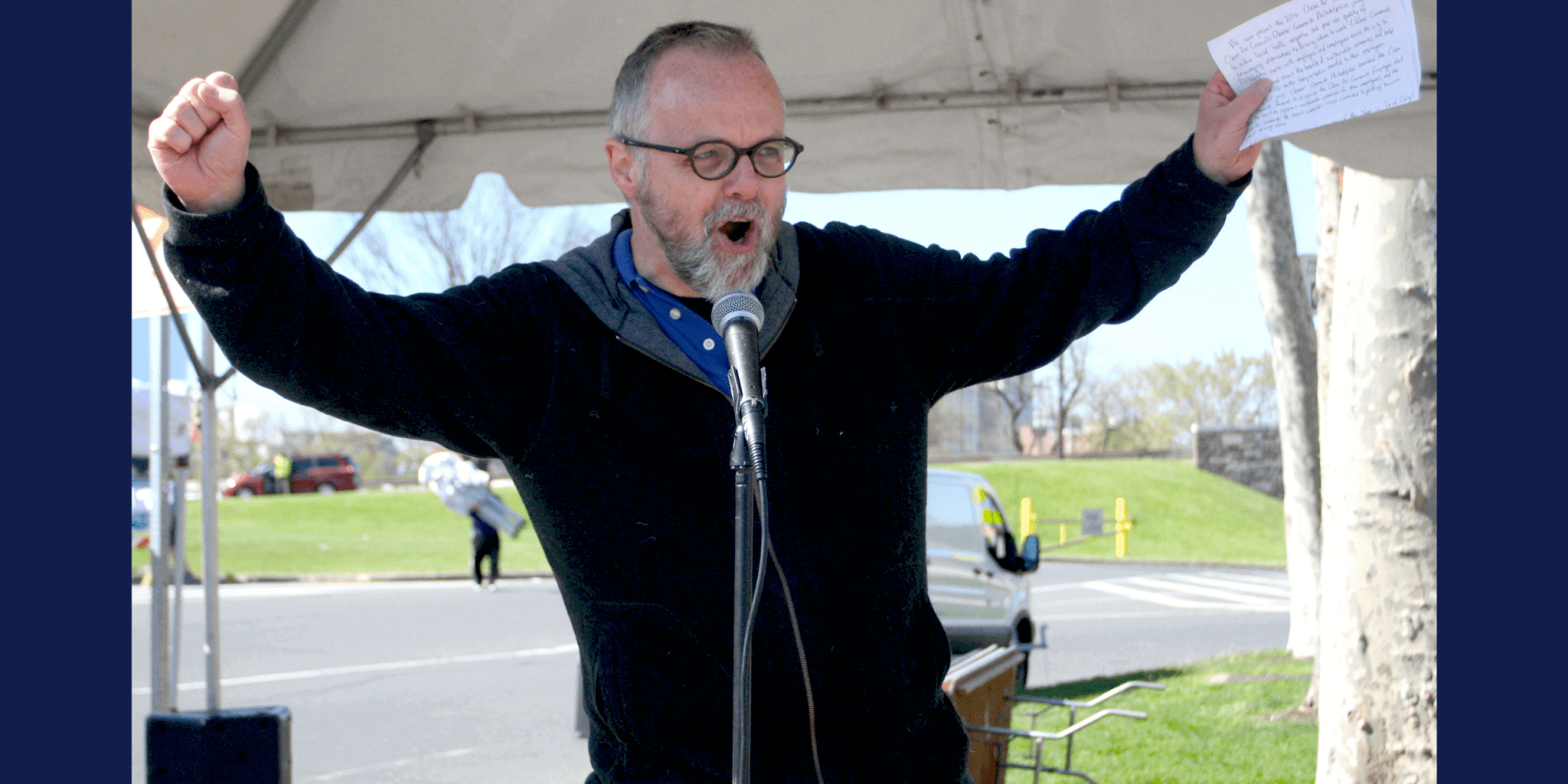 Joe Minott
Joe Minott is a sought after environmental voice and leader across the state and the region. He has spent his career championing environmental issues like clean air and water, advocating for a transition away from fossil fuels, and promoting clean energy solutions such as energy efficiency, wind, solar and geothermal. Joe started as a new Staff Attorney in 1982 and within 3 years, was appointed as Executive Director and Chief Counsel, and he still fills those roles today. Joe fought tirelessly to raise awareness on urban air pollution in the 1980's by establishing and distributing a daily regional air quality index report that is still used today.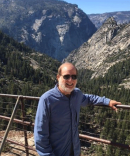 Dan Reich
Dan Reich served as a Department of Justice Civil Division trial attorney and an assistant regional counsel at EPA Region 9 in San Francisco before retiring in 2017 with 33 years of federal service. He is a member of the Environmental Protection Network (EPN), a nonprofit organization whose members include more than 500 EPA alumni dedicated to pushing back against this administration's efforts to roll back rules and policies that protect the environment and safeguard public health. Check out Dan's work here.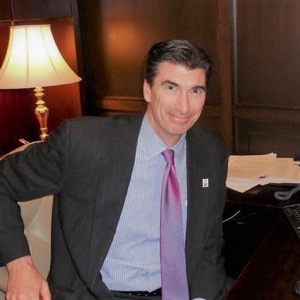 John Reeder
John Reeder is an Executive in Residence with AU's School of Public Affairs and Center for Environmental Policy. Prior to joining AU, he served over 30 years at the US Environmental Protection Agency, most recently as Deputy Chief of Staff. Previously, Mr. Reeder held several positions throughout EPA, including special assistant in EPA's Office of Water, director of EPA's environmental cleanups at federal Superfund sites, and director of EPA's Office of Congressional Affairs. He served on assignment to the US Senate during consideration of agricultural and environmental legislative reforms, and was awarded the EPA Administrator's Gold Medal for his work on reforming the federal Safe Drinking Water Act. He was a member of the federal career Senior Executive Service for 17 years. Prior to government service, Mr. Reeder served oversees on active duty in the US Army, and was awarded the Army's Commendation Medal for "exceptionally meritorious service" upon completion of his tour. Mr. Reeder is a graduate of the University of Minnesota with a BS degree in Agriculture and Applied Economics, and an MA degree from the Humphrey School of Public Affairs.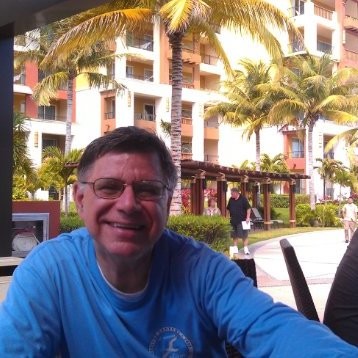 Carl Reeverts
Environmental Protection Agency, Deputy Director, Drinking Water Protection Division, 1985 to 1995
Projects:
UIC Data System Development (project manager)
OW Information Security Officer
SDWA DW Security Policy and SOP
Drinking Water Hotline (manager)
SDWA PWSS Public Notification Regulation (reg manager)
SDWA PWSS State Delegation Regulation (reg manager)
RCRA Subtitle C Interim National Criteria for Quality RCRA Program
CWA Title 2 Construction Grants Program, Delegation
OGWDW Index of Watershed Indicators/OW
Retired June 3 2013
Volunteer Activities
Anacostia Watershed Society
DCPS Science Fair
DC Watershed Training Sessions and Activities
Technical Skills/Knowledge Areas
Information system project management
Training/communication of SDWA regulations, implementation
Environmental protection -- Urban Waters
Non-EPA activities
DC Green Building Advisory Council -- Authorized under DC Green building Act of 2006. Appointed to Advisory Council Nov, 2013.
Environmental Protection Network – EPA Alumni Advisory Group
Eastern Market Metro Community Association -- Neighborhood group to support actions in support of community around Eastern Market Metro. Agreed to co-chair group in December, 2013.
Capitol Hill Cluster Local School Advisory Team -- Elected as community rep for 2014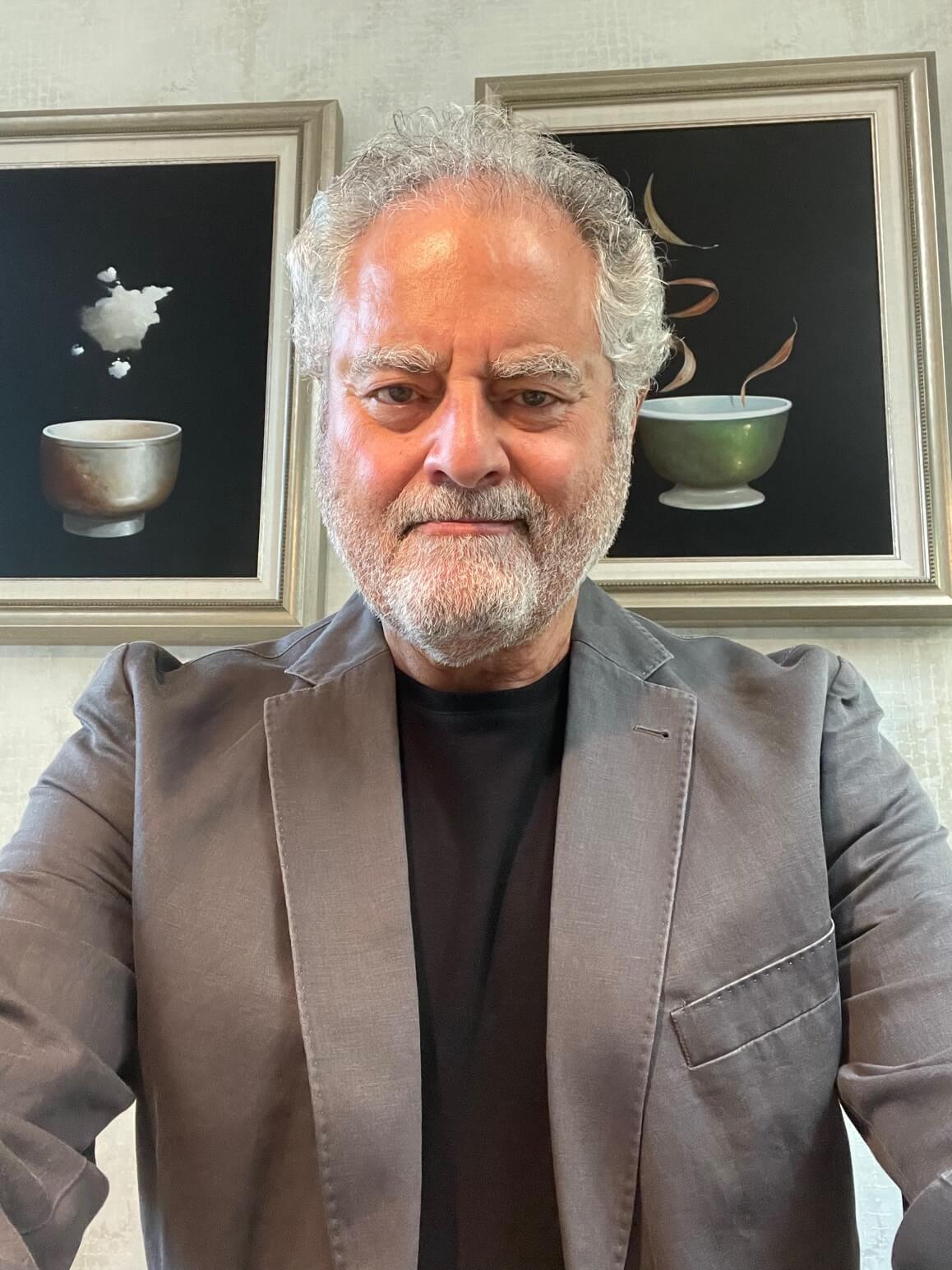 Fred Rubel
Fred Rubel's experience in the fields of environmental protection & occupational safety extends over nearly 50 years. Currently - - and for more than 35 years he has provided organizational and facility-specific support as a professional consultant, helping to assure compliance with environmental and occupational safety regulations. This has included environmental/occupational safety compliance auditing, due diligence evaluation of real property and operating facilities, training, on-site safety monitoring services in manufacturing environments, Superfund and related litigation support. Compliance support services provided have entailed many program areas, including, but not limited to: Community Right-to-Know reporting, emergency/contingency planning and exercises, Job Hazard Analysis, laboratory safety, NJ DPCC, potable water testing, SPCC, stormwater discharge permitting and compliance, TRI (SARA Title III) reporting, water usage reporting, UST management, safety and environmental training, etc.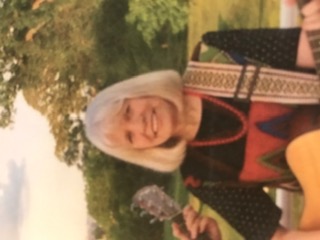 Louise Wise
Louise Wise was the former Deputy Assistant Administrator at the U.S. Environmental Protection Agency. She was also a Senior Advisor at the Office of Chemical Safety and Pollution Prevention after an extensive career of working with US waters. Previously, Louise was a law clerk for the U.S. District Court for the District of Columbia. She received her JD from Georgetown University Law Center.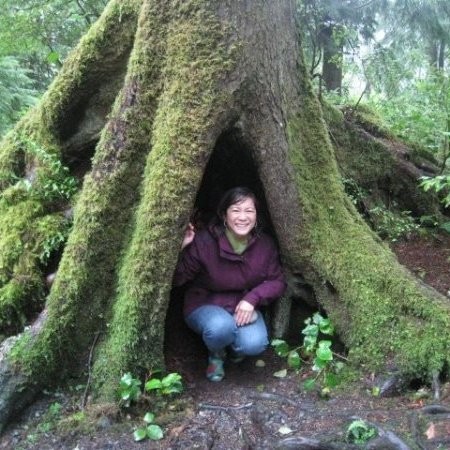 Marilet A. Zablan
Marilet is a Wildlife Biologist at the U.S. Fish & Wildlife Service. She has spent the last 30 years at the agency, serving in a variety of roles, including: Endangered Species Chief, ALDP Cohort, and Senior Vertebrate Ecologist. Marilet also worked at the Upland Birds Program as a Wildlife Research Assistant.