Center for Environmental Policy
4400 Massachusetts Avenue NW
Washington
,
DC
20016
United States
Robert Bonnie
Executive in Resident, Nicholas Institute for Environmental Policy SoluTions, Duke University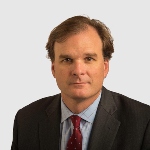 Robert Bonnie is an Executive in Residence at the Nicholas Institute for Environmental Policy Solutions at Duke University, working on conservation and environmental issues in rural America. During the Obama Administration, Robert was Under Secretary for Natural Resources and Environment at USDA. Prior to joining USDA, Robert was vice president for land conservation at Environmental Defense Fund where he focused on developing incentives to reward stewardship on private lands. Robert lives with his wife, Julie, and daughter, Lilly, in Loudoun County, Virginia.
Brent Fewell
Chair and Founder, Earth & water Law Group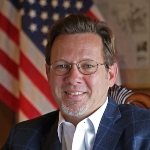 Earth & Water Law Group Chair and Founder, Brent Fewell, has over 28 years of environmental experience in public policy, advocacy, finance, and law.
As an environmental lawyer and former corporate executive and former senior U.S. EPA official in the G.W. Bush Administration, Brent brings a wealth of knowledge and unique perspective to his clients in navigating the regulatory and political arenas in Washington DC.
Prior to Earth & Water, Brent served as the Principal Deputy Assistant Administrator in U.S. EPA's Office of Water in Washington, DC (2004-2007), where he oversaw the nation's drinking water and surface water programs. During that time, he also served as the Acting Associate Administrator for the Office of Congressional and Intergovernmental Relations where he helped manage the agency's relationship with members of Congress and state and local leaders. He subsequently served as the Sr. Vice President for Environment, Health & Safety at Suez Environnement where he served as the Chief Compliance Officer for SE's U.S.-based subsidiary, United Water. Brent has practiced law at Jones Day, Hunton & Williams and, most recently was a partner with the law firm of Troutman Sanders.
Since leaving the U.S. EPA in 2007, Brent has focused his efforts on advising and supporting water and wastewater utilities with compliance and effective utility management. He is also a co-founder of the Water Finance Exchange, a non-profit organization aimed at increasing the flow off financeable water deals with a focus on aiding disadvantaged communities leverage financing for aging and failing water and wastewater infrastructure. As a former corporate executive, Brent advises his clients on public-private partnerships, environmental finance, corporate governance, enterprise liability management, compliance programs, auditing and internal investigations, and sustainable practices.
Brent has written and spoken extensively on 21st century environmental leadership, public-private partnerships, and innovation. He is the founder of www.Conservefewell.org, an online forum aimed at both expanding and enhancing informed political discourse on environmental problem-solving. He also founded the Stewardship Roundtable, a non-profit organization aimed at fostering bipartisan support for conservative solutions to environmental problems.
He chairs the boards of Wine to Water and Earth Stewardship Alliance is a member of and on leadership of the Federalist Society, and recently served on board of the Chesapeake Bay Alliance. He was also appointed in 2016 by Governor Hogan to serve on Maryland's Nutrient Trading Task Force.
Brent earned his B.S. in Wildlife Management from the University of Maine (magna cum laude), his M.E.M. from Duke University, and his J.D. from Duquesne University.
Dan Fiorino
Director, Center for Environmental Policy, American University School of Public Affairs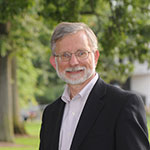 Dan Fiorino is the founding Director of the Center for Environmental Policy and Distinguished Executive in Residence in the School of Public Affairs at American University. A faculty member in the Department of Public Administration and Policy, he teaches environmental policy, energy and climate change, environmental sustainability, and public management. Dan is the author or co-author of seven books and over fifty articles and book chapters. His most recent books are A Good Life on a Finite Earth: The Political Economy of Green Growth (Oxford University Press, 2018), Can Democracy Handle Climate Change? (Polity Books, 2018), and Conceptual Innovation in Environmental Policy (with James Meadowcroft, MIT Press, 2017). MIT Press also published the second edition of Environmental Governance Reconsidered (with Robert F. Durant and Rosemary O'Leary) in 2017. In 2019, A Good Life on a Finite Earth won the Levine prize of the International Political Science Association for the best book in comparative public policy published in 2018. Prior to joining American University in 2009, Dan had a career at the U.S. Environmental Protection Agency (EPA). Among his positions at EPA were the Associate Director of the Office of Policy Analysis, Director of the Waste and Chemicals Policy Division, Senior Advisor to the Assistant Administrator for Policy, and the Director of the National Environmental Performance Track. The Performance Track program was selected as one of the top 50 innovations in American government 2006 and recognized by Administrator Christine Todd Whitman with an EPA Silver Medal in 2002. In 1993, he received EPA's Lee M. Thomas Award for Management Excellence. Dan received his B.A. in Political Science & Minor in Economics from Youngstown State University and received his PhD & M.A. in Political Science from Johns Hopkins University.
Erin Fitzgerald 
CEO, US Farmers & Ranchers Alliance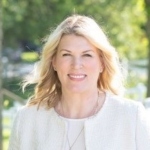 Erin Fitzgerald serves as CEO of the U.S. Farmers & Ranchers Alliance (USFRA), a farmer and rancher led organization committed to encouraging stakeholder and consumer dialogue about how food is grown and raised. Fitzgerald's thought leadership in the sustainability space convenes food and agriculture stakeholders in an inclusive dialogue on the sustainable food systems of the 21st century. Prior to USFRA, Erin Fitzgerald served as Senior Vice President, Global Sustainability for the Innovation Center for U.S. Dairy, where she conducted an environmental impact assessment that led to an industry-wide voluntary carbon reduction goal of 25 percent by 2020. Erin has been recognized in Chicago's 40 under 40 and is an avid voice for sustainability and social responsibility (White House Champion of Change for Sustainable and Climate-Smart Agriculture, Aspen Institute First Movers Fellow). 
William K. Reilly 
Former Administrator, US Environmental Protection Agency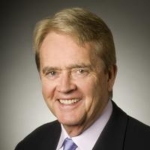 William K. Reilly has held careers in public service, non-governmental organizations, and finance. Most recently, he served as a senior advisor to TPG Capital, LP, an international investment partnership. During his tenure with TPG, he was a founding partner of Aqua International Partners, a private equity fund dedicated to investing in companies in the water sector. Mr. Reilly served as the first Payne Visiting Professor at Stanford University, Administrator of the U.S. Environmental Protection Agency, president of World Wildlife Fund, president of the Conservation Foundation, and director of the Rockefeller Task Force on Land Use and Urban Growth. He served as captain in the U.S. Army and as a senior staff member in the White House Council on Environmental Quality. He headed the U.S. delegation to the United Nations Earth Summit at Rio in 1992. In May 2010, Reilly was appointed by President Obama to co-chair the National Commission on the BP Deepwater Horizon Oil Spill and Offshore Drilling.
Mr. Reilly is chairman emeritus of the board of the World Wildlife Fund, chairman emeritus of the board of the ClimateWorks Foundation, chairman of the advisory board for the Nicholas Institute for Environmental Policy Solutions at Duke University, chairman of the board of the Global Water Challenge, He serves on the boards of Royal Caribbean International for which he serves as the chairman of the environment, safety and security committee,, and Energy Future Holdings, for which he serves as chairman of the Sustainable Energy Advisory Board. In 2007, Mr. Reilly was elected to the American Academy of Arts and Sciences. He holds a bachelor's degree from Yale University, a law degree from Harvard, and a master's degree in urban planning from Columbia University.