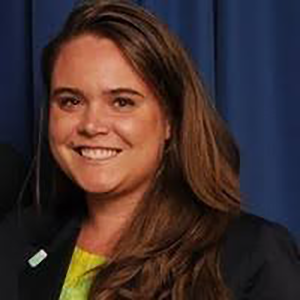 Alexandra Raposo, EMILY's List

Alexandra Raposo is currently the Senior Director for Candidate Fundraising at EMILY's List, the nation's largest resource for pro-choice Democratic women candidates. She works directly with Senate, Congressional, and Gubernatorial campaigns to ensure they have the resources they will need to win. Previously Alexandra served as Finance Director on Jason Kander's run for US Senate in Missouri and in 2014 as Finance Director for Andrew Romanoff's Congressional run in Colorado. She worked at the Democratic National Committee in 2012 raising money for state parties through direct mail.  Alexandra got her start in politics in college interning for Congressman Adam Smith and Washington State Democrats. She is a California native and a graduate of University of Puget Sound. She resides in Washington, DC.
Alexandra spoke at the October 2018 Fundraising training session.