Women & Politics Institute
The Women & Politics Institute provides practical and academic training to women that encourages them to become involved in the political process and facilitates research by faculty and students that enhances our understanding of the challenges and opportunities women face in the political arena.
To request an interview for a news story, call AU Communications at 202-885-5950 or submit a request.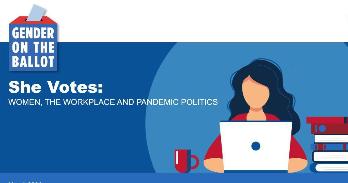 Announcement ·
She Votes: Women, the Workplace, and Pandemic Politics
New survey of women voters shows that Covid-19 has widely shifted perceptions of American politics, work norms, and gender roles.
Full Story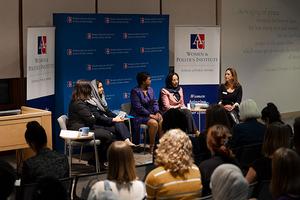 On Campus ·
Female Ambassadors Share Stories on International Women's Day
Female ambassadors to the U.S. from Afghanistan, Iceland, Oman and Rwanda spoke on campus at a panel moderated by Betsy Fischer Martin, executive director of the American University School of Public Affairs' Women and Politics March 4.
Full Story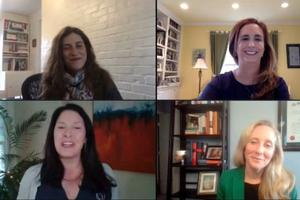 Government & Politics ·
Wave of Women Elected Shatters What It Looks Like to Serve in Congress
On April 14th the SPA Women & Politics Institute sponsored a virtual book talk on women in congress.
Full Story
A curated newsletter, delivered to inboxes on Saturday mornings, readers can catch up on a week's worth of important new developments about women running for office, serving as leaders and engaging in the political arena.
Gender on the Ballot Newsletter
Stay up-to-date on all the latest news + gender analysis in politics.
Sign up for the WPI Newsletter to view recent highlights and learn about upcoming opportunities and events.