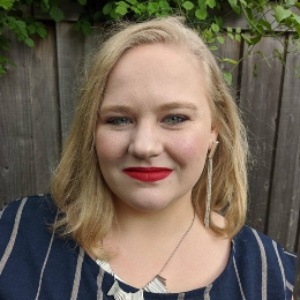 Amber Faith, CFO, Arizona Blue Strategies 
Amber Faith has been an organizer in Democratic politics for over 7 years. An experienced fundraiser and strategist, she has raised hundreds of thousands of dollars for democrats running at all levels of government. Faith is knowledgeable in an array of best practices for campaign management, fundraising, and strategic communications. 
An Arizona native, Faith is currently focused on aiding progressive candidates across her home state including Judy Stahl, Arizona State House Candidate, and the recently-elected Mayor of Tempe, Corey Woods. She currently serves as Chief Finance Officer and political consultant for the start-up company, Arizona Blue Strategies. 
Faith earned a Bachelor of Arts and a Master of Public Policy degree from American University.  
Faith spoke at the March 2021 training session.