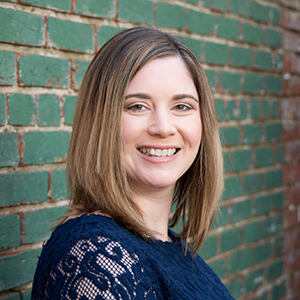 Bailey Childers, Director, Government Relations, German Marshall Fund 

Bailey K. Childers is a seasoned political operative skilled in lobbying and government relations, campaign management, strategic planning, and grassroots engagement. She spent much of her career running high-capacity field and GOTV efforts for Hillary Clinton in 2008 and 2016, the DNC in 2006, and John Kerry in 2004. In addition, she has managed successful legislative efforts to support progressive tax and budget policies, advance retirement security for working Americans, and protect taxpayers from fraud.
She previously served as the Director of Federal Government Affairs for the American Federation of State, County and Municipal Employees (AFSCME), where she oversaw the 1.4 million member public service union's work on Capitol Hill and developed a federal legislative agenda that delivers for AFSCME members and working people. In her previous time at AFSCME, Childers managed national and state electoral and legislative campaigns. Before rejoining the union, Childers was the Director of Government Relations at H&R Block where she was responsible for building and maintaining Democratic relationships on Capitol Hill. She also served as Executive Director of the National Public Pension Coalition, where she led national and state efforts to advance retirement security for working Americans and managed state legislative efforts to support progressive tax and budget policies at the Center on Budget and Policy Priorities.
Through her roles at AFSCME and on various Democratic political campaigns, Childers has hired and mentored dozens of new leaders, elevating the voices and work of women and people of color in the progressive movement. She has been published regularly in The Hill, Huffington Post, Medium, and outlets like CNBC and CNN Money.
Childers, who is a native of Longview, Texas, graduated magna cum laude from Wellesley College and earned a Masters in Public Management degree from Johns Hopkins University.
Childers spoke at the March 2022 training session.