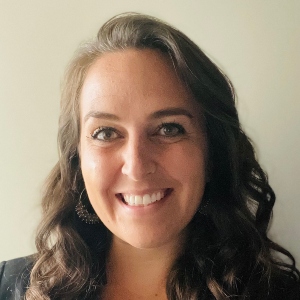 Bettina Weiss, Executive Director, Fair Shot PAC
Bettina Weiss is the Executive Director at Fair Shot PAC in the Office of Democratic Whip Rep. Katherine Clark (MA-5). Prior to that, she helped elect 15 women to Congress in 2022 as Executive Director of Elect Democratic Women. Prior to this role, she worked for Congresswoman Abigail Spanberger (VA-7) in three capacities – first as her Deputy Campaign Manager for her historic campaign in 2018, then her Operations Director in the U.S. House of Representatives, and then as Campaign Manager for the congresswoman's 2020 re-election campaign. As a Campaign Manager, Weiss built and operated a $10 million budget in one of the closest victories and most expensive House races in the country, with more than $16 million in outside spending. She started working in politics with former Rep. Gabby Giffords' gun violence prevention organization, Giffords, and has also worked in sexual assault and domestic violence prevention.
Weiss earned a Bachelor of Arts degree in American Studies from Connecticut College and a Master of Arts degree in Political Communications from Johns Hopkins University. She also spent a semester at American University studying Journalism & New Media.
Weiss spoke at the November 2021 training session.