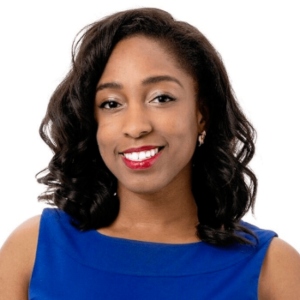 Brittany Oliver, Candidate, U.S. House of Representatives (MD-02)
Brittany Oliver is a community activist, policy advocate and Democratic Candidate for Maryland's 2nd Congressional District. A graduate of Patapsco High School Center for the Arts, Oliver petitioned to incorporate Black history courses into the school — the start of a long, ongoing record of activism and organizing for the ACLU, Planned Parenthood of America, Amnesty International, National Women's Law Center, Institute for Policy Studies and more. She has organized advocacy campaigns including the Fight for $15, Women's Health Protection Act, Equal Pay Act for Maryland, Ending Gag Orders, Access to Contraception for Military Service-members, the Blueprint for Sexual and Reproductive Health and more. In 2016 Oliver's passion for activism became more personal when her beloved uncle was murdered in Baltimore City as a result of street gun violence after which she fundraised for anti-gun violence initiatives.
Oliver has worked to pass several bills at the Maryland state and local level, including anti-harassment legislation and a guarantee of menstrual products for incarcerated women in Maryland. In addition, she leads extensive trainings on anti-racism, ending gender violence, equal advocacy, intersectionality, knowing your rights and more. Her life's work is at the intersection of protest and policy where she fights for equality for everyone, especially underserved communities.
Oliver earned a Bachelor of Arts degree in Communications and Public Relations from Towson University and is currently pursuing a Master of Public Administration and Policy degree at American University.
Oliver spoke at the October 2021 training session.