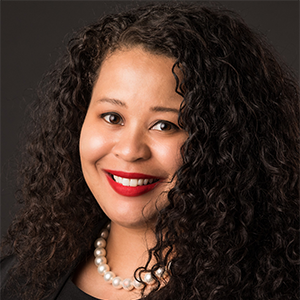 Elizabeth-Burton Jones, Director, Seven Letter

Elizabeth-Burton Jones is a battle-tested political media strategist with seven years of press experience on Capitol Hill. Jones worked in both the House and Senate, where she developed extensive media experience on issues including international affairs, freedom of the press, education and judiciary matters. 
During her tenure on Capitol Hill, Jones served in various press roles for Republican Members of Congress from Ohio, Texas, Virginia, and Oklahoma, navigated the media landscape of two impeachment proceedings and the unfortunate events on January 6, and helped coordinate various widely-attended press events for the House Freedom of the Press Caucus.
Most recently, she served as the press secretary for Congressman Steve Chabot (R-OH), the last Class of 1994 Republican serving in the U.S. House of Representatives.
During the 2016 GOP Convention, she served as one of the few Congressional staffers selected to be an on-air surrogate (tv, radio and print). She was also selected to participate in the Aspen Institute's Congress-Bundestag Staff Exchange Program conducted in Berlin and Washington, D.C.
As a Congressional staffer, she created groundbreaking programming for the Senate Black Legislative Staff Caucus and the Women's Congressional Staff Association, which later became templates for Congressional Staff Association programming, and are still utilized across Capitol Hill today.
Jones is proudly from Canton, OH. She earned a Bachelor of Arts degree in Communications and Theater Arts from John Carroll University and a Master of Arts degree in Communication, Culture and Technology from Georgetown University. Jones taught as an Adjunct Professor at Georgetown University in 2016 and more recently as a Lecturer at The Elliott School of International Affairs at The George Washington University. She volunteers with the Junior League of Washington and is a graduate of the WeLead class of 2018-2019.
Jones spoke at the October 2021 training session.