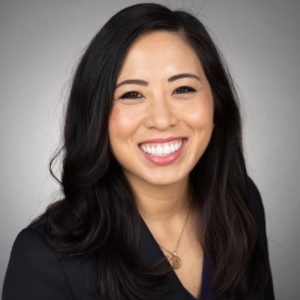 Ellen Kamei, Mayor, Mountain View, California
Ellen Kamei serves as an External Affairs Area Manager for AT&T covering Alameda, Santa Clara, and San Mateo counties and is currently the Mayor of the City of Mountain View.  A third generation Mountain View resident, Kamei is the daughter of a Chinese and Puerto Rican American mother and a Japanese American father. 
Kamei is passionate about youth and civic engagement, mental health services, and social equity for women and communities of color. She chairs the City of Mountain View Ad-Hoc Committee on Race, Diversity, and Inclusion as well as the City's Youth Services Subcommittee.  Kamei also is Second Vice President of the League of California Cities Women's Caucus and is a board member on the Community Health Awareness Council. 
Kamei's professional experience includes city, county, state, and federal government as well as politics and campaigns. She also has experience in the classroom as a former English as a Second Language Teacher for Kindergarten, Elementary, and Middle Schoolers. 
Kamei earned a Master's degree in Public Administration from the University of Pennsylvania and a Bachelor of Arts degree from the University of California-Santa Barbara.  She speaks Mandarin, Spanish, Japanese, and English. 
Kamei is a #WeLead2009 alumna and spoke at the September 2020 training session.