Erin Daly Wilson WeLead Class of 2006-2007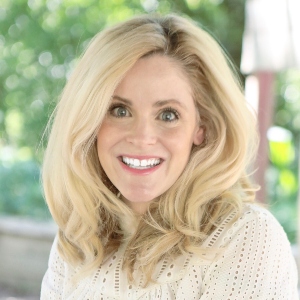 Erin Daly Wilson
Communications Director & Policy Advisor, Texas Senate
What was the most valuable thing you learned from WeLead?
Seeing that no one had the same exact path throughout their career. The best thing about working in politics is you can 'choose your own adventure.' One year I was working on a Presidential campaign, the next year for an educational foundation, and the following year I worked in two different states on Senate campaigns. There is no one way to pursue a career in politics, and the opportunities are endless.
What was your favorite part of the program?
I made great friends in WeLead – that I am still in touch with today. I was in the first class (2007), and now I am able to mentor young women trying to work in the field. It's incredibly rewarding to see my former interns working on Capitol Hill or going to law school.
What advice would you give to the current WeLead class?
Make connections and keep connections. Politics is a small world. One of my WeLead mentors connected me to a campaign in 2010, and I used another connection to place a staffer in an internship on the Hill. Staying in touch with people takes effort, but it always pays off.
How did you secure your current position, and did it include any WeLead networking or alumnae?
I had just had a baby in 2018 when my boss announced his retirement after 10 years as Speaker of the Texas House. I decided to stay home and take a break from the Capitol, but I was stir crazy and desperate to get back to work. I told a friend who connected me to another friend, and the rest is history. I worked for the Speaker from 2012-2019 and that job was from a WeLead mentor and friend. I was starting to think about moving back to Texas after 8 years in DC, and Jenifer Sarver recommended me for the position. She is a career 'fairy godmother', and I am forever grateful.
Any other thoughts on your WeLead experience?
I'm so happy to see WeLead continue to grow. It was a great experience and I'd love to create something similar for young women in Texas.
Wilson has decades of experience in policy and communications at the federal and state levels.  She earned a Bachelor of Arts degree in political science from the University of Arizona.