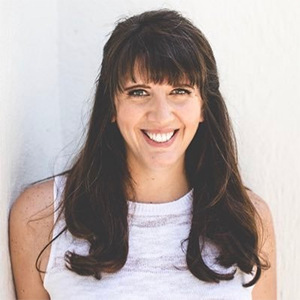 Kate Black, Author
Kate Black is an author, advisor, and advocate. Her first book, co-written with June Diane Raphael, is titled "Represent: The Woman's Guide to Running for Office and Changing the World" was published in September 2019.
Currently, she is also a policy advisor for Democratic Federal Communications Commissioner Jessica Rosenworcel, the only woman currently on the FCC.  In this role she counsels the Commissioner on media, gender, and telecommunications issues. She produces the Commissioner's ground-breaking podcast, Broadband Conversations, which works to uplift the voices of women from across the technology, innovation and media sectors. 
Prior to public service, Black worked as Chief of Staff at EMILY's List, providing strategic support to the president and helping to implement and manage EMILY's List goals and initiatives. In her role she worked to elect women up and down the ballot and from across the country. Previously, Black served as the Vice President of Research for EMILY's List, conducted first-of-its kind research to measure the impact of having women in federal office and was responsible for legislative policies regarding key issues facing American families. While in this role, she also served as Executive Director of American Women, an affiliated organization of EMILY's List. 
Prior to joining EMILY's List in 2011, Black served as Research Director of Gragert Jones Research, a political consulting firm where she assisted congressional campaigns with their research needs. During the 2010 cycle, she worked as a member of the rapid response team at the Democratic National Committee and coordinated research and communications at the Service Employees International Union. In 2007 and 2008, she served as a member of the Research Department on the Hillary Clinton for President campaign. 
Black received her Master's degree in Women's Studies with a focus on Economics from George Washington University and her Bachelor's degree from Miami University in Oxford, Ohio. She lives in Washington, DC with her husband, Sam and their son, Charlie. 
Black last spoke at the September 2020 training session.