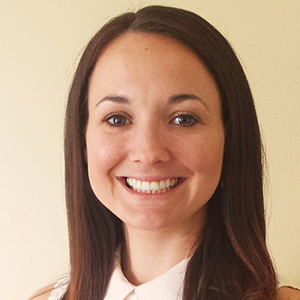 Rachael Estes, Government & Regulatory Affairs Manager, Apex Clean Energy

Rachael Estes has worked on clean energy policy for over a decade. Estes currently serves as the Government and Regulatory Affairs Manager for Apex Clean Energy, a renewable energy company with over 15GW of renewable energy under development across the country.  In her role at Apex, Estes manages government affairs for the East Coast.  She engages with government leaders to advocate for stronger renewable energy policies and manages a team of lobbyists in various states throughout the region.  Prior to her time at Apex, Estes served as the Climate and Energy Policy Manager at the North Carolina Conservation Network (NCCN) where she represented over 100 environmental groups across the state to advocate for stronger environmental protections and renewable energy policies in NC. 
Prior to her time at NCCN, Estes served as the Energy and Commerce Committee Legislative Aide for US Congresswoman Kathy Castor (FL-14), who now serves as the Chair of the Select Committee on Climate Change.  During her time on Capitol Hill, Estes served as the lead staffer for the Gulf Coast Caucus, which worked towards a bipartisan response to the 2010 BP Oil Spill and ultimately passed the RESTORE Act in 2012. 
Estes has a Master's Degree in Public Policy from Duke University and a BA in Journalism from the University of North Carolina at Greensboro.  She currently sits on the boards of the NY League of Conservation Voters, the Mid-Atlantic Renewable Energy Coalition, the North Carolina Clean Energy Business Alliance, and was appointed in 2018 by Governor Roy Cooper to serve on the North Carolina Energy Policy Council. From 2014-2018 she served on the board of Lillian's List where she served as Co-Chair of Fundraising in 2018. She also served on the Women's Congressional Staff Association during her time on the Hill. Estes is a 2013 WeLead Aluma.