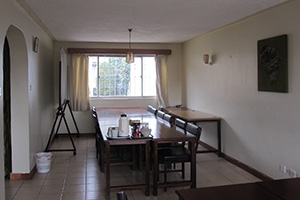 The AU Nairobi Center is located in a quiet residential area that includes only a few other businesses in the neighborhood. The Center is very close to public transportation stops and is a walkable from shopping areas and the students' apartments.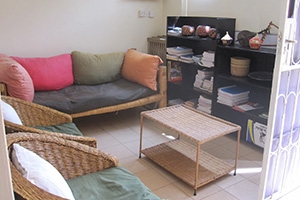 The AU Nairobi Center is gated and has 24/7 security guards. The space was previously a residential town house and has been converted for our present use. It consists of three floors offering spacious offices, one very large classroom, two smaller seminar rooms, and a lounge area for students as well as the standard kitchen and several bathrooms. The room are well-furnished and the space is well equipped overall, with excellent wifi reception. There is also a patio in the back of the property for the AU Nairobi's exclusive use.
AU Nairobi students can use the space as a quiet place to study or relax outside of their classes.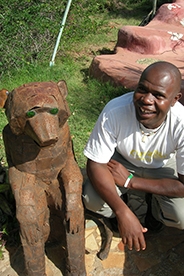 AU Nairobi Program Assistant, Victor Mwanza, is ready to show you around the AU Nairobi Center and the neighborhood