Mwangi Njagi Program Director
Mwangi Njagi has been the Program Director for our AU Nairobi programs since the spring of 2012. He is also the instructor of the Social and Political History of Kenya course for our Contemporary Issues in Kenya and Africa program. Dr. Njagi obtained his PhD in African history from the State University of New York (SUNY) at Stony Brook. Before joining AU Nairobi, he worked as the Assistant Director for Stony Brook's Study Abroad in Tanzania where he developed the Kiswahili curriculum. He also taught courses in African history, politics and society at Stony Brook University. His research interests focus on the development of education policies and their interactions with political leadership in post-colonial Kenya.
Victor Mwanza Program Assistant
Victor Mwanza is the Program Assistant for AU Nairobi. He has over 15 years of experience working the security field – much of this related to foreigners living in Kenya. One of Victor's chief responsibilities is to mitigate security issues for AU Nairobi students and the programs as a whole. He has earned a BA in Management from St. Paul's University in Nairobi and is working on his masters at Daystar University in Nairobi. He has worked with AU Nairobi since 2006.
Frances Aldous-Worley Student Affairs Coordinator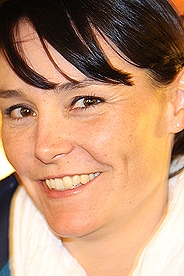 Frances Aldous-Worley is the Student Affairs Coordinator and instructor for Immersion in Another Culture. She obtained her MA in Cultural Anthropology from Stony Brook University (SBU). Prior to joining AU Nairobi she worked at SBU as Assistant to the Dean of International Academic Programs, Assistant Director for the Tanzania Study Abroad Program and taught American Culture. Her research interests are in culinary anthropology and international education. She has worked with AU Nairobi since 2012.
Sabina Ayot Homestay Coordinator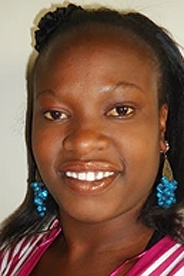 Sabina is our Homestay Coordinator and has had an association with AU Nairobi since 2010 when she joined the orientation team to help our students acclimatize to Kenya. Her role has expanded to include being a liaison between homestay families and students. As a trained social worker, Sabina also volunteers at a small community project in Kibera that supplies sanitary towels to school girls and single mothers.
Pauline Nyota Internship Coordinator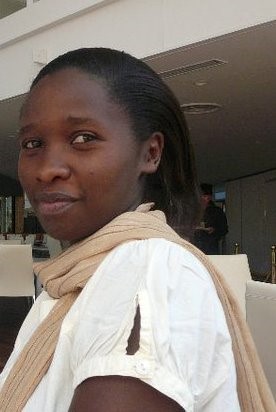 Pauline Nyota joined AU Nairobi from May 2017 as an internship coordinator.
Her key role is to identify and engage partner organizations to host interns, and ensure that the relationship is a good fit for the student and the host organization.
She has 10 years' experience working in the Kenyan development sector implementing Water, Sanitation & Hygiene programs where she has built a good network and understanding of civil society organizations, and the challenges of urban poverty. Pauline holds a BA (Sociology) from the University of Nairobi.
Fred Iraki Kang'ethe Professor & Program Academic Advisor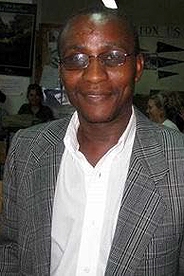 Fred Iraki Kang'ethe is our Kiswahili Instructor and the program academic advisor. He has been with AU Nairobi since 2006. Fred earned his PhD in Linguistics at the University of Geneva. He is Professor of French at USIU. His research interests include French as a foreign language, cognitive linguistics, and tense and aspect in Kiswahili. His latest projects have examined Sheng, an urban youth dialect popular in Nairobi. Additionally, he writes commentary on current events that are published in the Kenya's national media.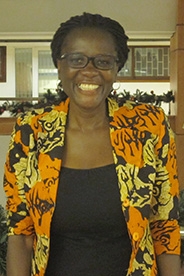 Judy Kiprop teaches both beginning and intermediate Kiswahili. As a trained communications instructor specializing in Kiswahili, Dholuo and English languages, she is widely consulted by many foreign agencies and institutions. In addition to teaching for us, Kiprop also teaches for several other universities' Abroad programs and missions in Kenya. Besides working for AU Nairobi, she also teaches for the University of Minnesota and James Madison University.
Felogene Anumo Geographies of Gender Instructor
Felogene Anumo is a scholar and researcher on contemporary issues relating to Gender and Development in Africa. Her interests include advancing gender equality through research and capacity building of young feminists and women. Felogene is an alumnus of the University of Nairobi and Kenyatta University for her undergraduate and post-graduate studies respectively. She is the founder and author of a pioneer magazine on young women and girls issues- dubbed AlphaDiva. Felogene has authored several articles which have been presented in various regional and international conferences. Some of these include "Feminist Leadership and Development Curriculum for Adolescent Girls" and "Brave, Creative and Resilient: The Global State of Young Feminist Organizing". She has been associated with various gender and youth based organizations in Africa including African Women's Development and Communication Network (FEMNET), Senior Programme Manager, Triple Line/IPE Global Africa and Program Manager with the Association of Women's Rights in Development (AWID).
Mercy Kaburu Institutional Strengthening Instructor
Mercy Kaburu is a full time Lecturer at Daystar University –Kenya, in the Department of Peace and International Studies. She teaches Foreign policy Analysis, International Development, International Organizations, and Post Conflict Reconstruction among others. She is PhD Candidate at the United States International University (USIU) – Africa, pursuing International Relations with a concentration in Foreign Policy Analysis (FPA). She holds a Master of Arts Degree in International Conflict Management from the Institute of Diplomacy and International Studies, University of Nairobi, and a Bachelor of Education (B.Ed.) degree from Kenyatta University. In addition, Mercy holds a Diploma in Project Management, and a Certification in Monitoring and Evaluation from The Kenya Institute of Management. Mercy is also engaged in consultancy. She has carried out consultancy assignments for state agencies including; National Cohesion and Integration Commission (NCIC-Kenya), Kenya Electricity Transmission Company (KETRACO), the defunct Truth Justice and Reconciliation Commission (TJRC-Kenya) and Micro and Small Enterprises Authority (MSEA). In addition she has worked as a consultant and researcher for international and local non-governmental organizations including ACCORD- International, Search for Common Ground-International, University for Peace, Costa- Rica, CHRD-Kenya, Inforkomm Media Services Kenya, and the Interreligious Council of Kenya among others.
Prof. Maina Muniafu Environmental Health Instructor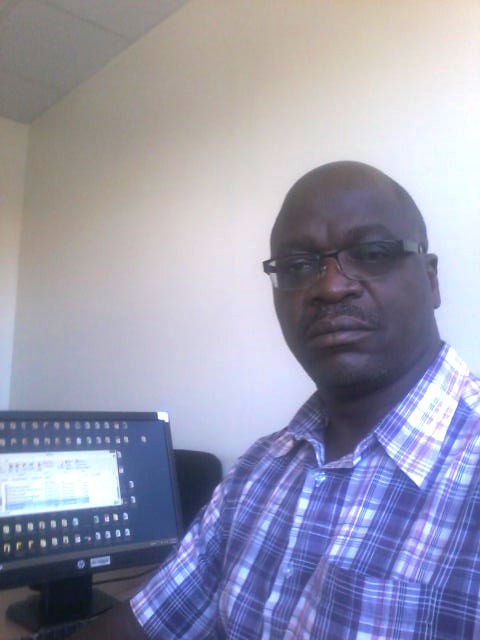 Maina Muniafu is our Instructor for Environmental Health. He is an Associate Professor of Natural Sciences at USIU. Maina earned his PhD in plant ecophysiolgy at the University of Nairobi. His research interests include sustainable resource utilisation as well as domesticating environmental protection policies. Some of research has centered on the social and health impacts of water quality in Nairobi River from source to ocean.
Dr. Peter K. Njoroge Community Health Instructor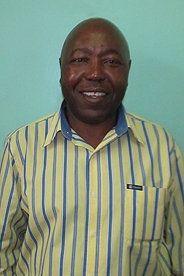 Dr. Njoroge is a Lecturer in the School of Public Health at the University of Nairobi. He has been a member of the faculty since 1992, joining from the Ministry of Health (MOH) where he had served for eight years at various levels from the district to national levels. He is a Public Health physician with vast interest and experience in the fields of Reproductive Health and Maternal and Child Health. which are his focal areas of teaching, research and consultancy. His teaching responsibilities transcend undergraduate, postgraduate, as well as special basic and post-basic courses in his school and other departments in the university. He has successfully supervised nineteen student thesis projects, leading to the award of Masters in Public Health degrees. Dr. Njoroge continues to work as a leading partner in global health initiatives.
Dr. Marshal Mutinda Mweu Epidemiology Instructor
Dr. Mweu is a Lecturer in Epidemiology the School of Public Health at the University of Nairobi. He earned a PhD from the University of Copenhagen, Denmark and a post graduate diploma from London School of Hygiene & Tropical Medicine. Dr. Mweu specializes in statistical tools to understand frequency, determinants, and distributions of infectious diseases for effective control. He is fluent in English and Swahili.
Kelly Jo Bahry Senior Study Abroad Advisor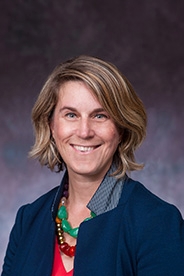 Kelly Jo is the study abroad advisor for AU Nairobi, and works out of the AU Abroad office in Washington, D.C. She is the first point of contact for undergraduate students interested in the semester and summer programs with AU Nairobi. She has worked with AU Abroad since 2005, initially as the first country director for AU Nairobi, then to start an internship program in Nigeria, and from 2011 as a study abroad advisor in D.C. Kelly Jo is extremely familiar with all the phases of study abroad acculturation, and works closely with the AU Nairobi staff. Her favorite part of her professional life is experiencing how multiple cultures affect each other. Her favorite part of her job is seeing how much students grow before, during, and after their time abroad. Kelly Jo speaks Swahili from living in Kenya for nine years, and also grew up with American Sign Language.