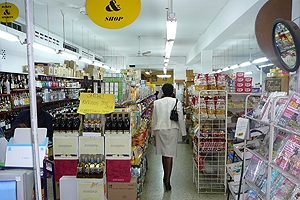 Shopping opportunities in Kenya are plentiful, as the country offers a wide range of products and services, depending on the needs of the customers.
Grocery stores can be just as large as Super Target, with a dizzying array of food staples and delicacies, for very affordable prices. Malls offer a sort of western style experience, although what they sell is often times much more expensive than what you would find in the States. These prices are set and are not negotiable.
In Kenya and especially Nairobi, open air markets are the fun way to practice your Kiswahili by bargaining your way through finding treasures you'll cherish. You must bargain in these kind of colorful and engaging environments, or you're not doing it right!
Here are some practical terms and descriptions for the two largest market choices in Nairobi:
Mitumba is another name for second-hand clothing or accessories, usually donated from countries such as the United States and sold for a profit by Kenyan sellers. You might find brand names such as Guess or Gucci in a pile of clothing that you need to rifle through, for a fraction of the price you would pay if you bought it new. You might find a particular mitumba seller who will find and hold items they think you will like and want to purchase if you are repeat customer. The mitumba industry in Kenyan can be a hot-button issue for those who study development, but it's not an industry that's going to go away quickly.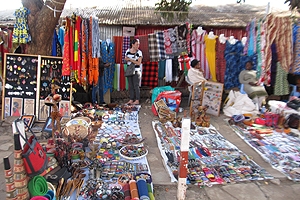 Maasai markets are located at specific locations on specific days all throughout Nairobi, and are hosted by a variety of sellers (not just the Maasai). They carry handicrafts and cloth from a variety of places throughout the continent, from rubber bangle bracelets from west Africa, to Congolese wood masks, to large artistic paintings and Maasai necklaces. These markets are curio paradise!
Travel within Kenya can be an eye-opening and rewarding experience! Students are required to attend all courses and internship responsibilities, but weekends can be used to get outside of Nairobi and see a different side to the country: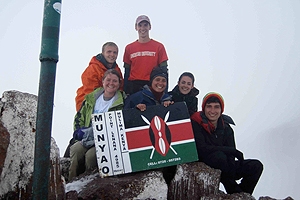 Past students have used a long weekend to climb Mount Kenya, the second highest mountain in Africa after Kilimanjoro in Tanzania. Mount Kenya is in Mount Kenya National Park, which is a UNESCO World Heritage Site. There are eight walking routes up to the peak and back down, covering a wide variety of flora and fauna.
If you put in the time and the effort, becoming friends with Kenyans has its own rewards outside of daily interaction. You might be lucky enough to be invited to a celebration that requires you to participate in local ways outside Nairobi or even in a Nairobi neighborhood you've never been to, doing what you could have never imagined prior to making local friends. Past students have found themselves at Somali-Kenyan weddings, celebrating Diwali with Kenyan-Indian population, and going to Maasai initiation ceremonies.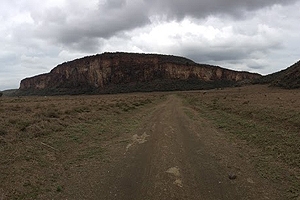 Visiting national parks are a great way to get some time in exploring the nature around you. Past students have used Hells Gate National Park as a regular "getaway", along with visits to Lake Naivasha to camp after viewing fish eagles swoop down for their dinner from a row boat. There are plenty of places to explore within just a few hours of the capital city!