Contact:
Dr. Dan Kerr
Director, Public History Program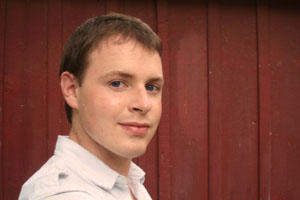 Jordan Grant

Pursuing PhD.
After finishing my MA in Public History in the spring of 2011, I began pursuing a PhD in 20th U.S. History at American University. As a public history student, I developed a keen interest in the digital humanities, particularly in how new media provides novel opportunities for the public to explore cultural institutions and meet the experts who "curate" the past. Currently, I work as a web design intern for both the Smithsonian National Museum of American History and the Smithsonian Anacostia Community Museum.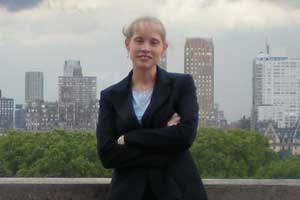 Stephanie Jacobe

Graduated: PhD 2013 

My passion within the field of public history is public interpretation. I began my career in public history at Ferry Farm, George Washington's boyhood home, which is a developing historic site with a focus in public archaeology. Directly interacting with the public is very important to me and I have worked as an interpretive guide for over ten years. While completing my MA in art history with concentrations in architectural history and museum studies I began working at the Virginia Historical Society in Richmond (VHS). At the VHS I worked with the museum collection eventually working my way up to assistant registrar. When I began the PhD program at American University my intention was to seek a higher-level curatorial and museum administrative positions. While pursuing her PhD Stephanie worked as a historian for a cultural resources management firm in D.C. She is now the Director of the Archives for the Archdiocese of Washington.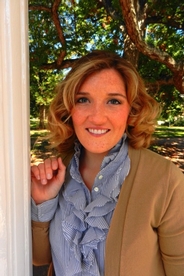 Mattea V. Sanders

Graduated: 2014

The two years that I spent at American University gave me direction, experience, and training that have continued to shape my professional career. After finishing my Master's Degree in Public History in May 2014, I began my Ph.D. at the University of North Carolina, Chapel Hill in American Studies. My research interests include Nineteenth and Twentieth Century History, Southeastern American Indians, Environmental History, Labor History, and Appalachian History. One of the main methodologies of my research, oral history, began with a course during my first semester at AU. The inspiration for my dissertation also began with the project that I began in the same course. I currently sit on the Executive Council for the Society for the History of the Federal Government and am a member of the Membership Committee for the National Council on Public History. AU's unique strengths in Public History and academic preparation allowed me to simultaneously build a public and academic career that I know will prove invaluable as I move forward.
Danielle Dulken, Graduated 2016
PhD student at UNC-Chapel Hill, currently TAing for American Studies 101 which includes instructing two discussion sections each week. She also leads an hour lecture for the 89 student class.
Nicole Orphanides, Graduated 2014
Currently working at the National Library of Medicine at the National Institutes of Health in Bethesda, Maryland. She is in the History of Medicine division working in Exhibition Programs as a Research and Asset Coordinator. She is an independent contractor.
Allison Prabhu
For the past two years, she has been working as a Supervisory Program Manager in the Office of Strategic Partnerships at the Smithsonian National Museum of African American History and Culture. Prior to that she spent just over four years in various roles at the Institute of Museum and Library Services.
Brianne Roth, Graduated 2015
Currently works as the Public Program Coordinator at the Nantucket Historical Association. She develops, oversees, and executes the organization's public programming and outreach initiatives for visitors of all ages.