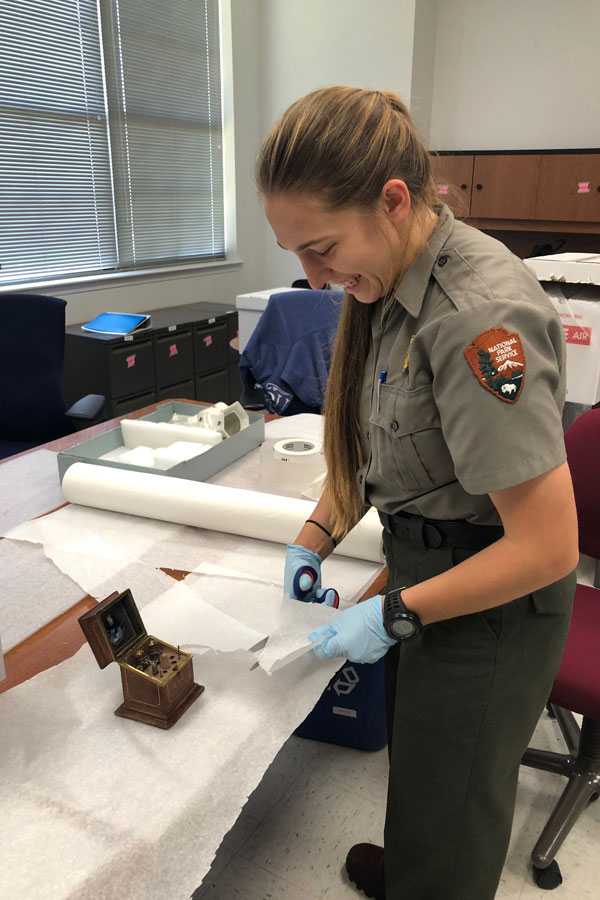 Leah Baer
Leah hails from Millburn, New Jersey and is a graduate of Bryn Mawr College where she majored in history. While at Bryn Mawr, Leah spent her summers volunteering and interning at different National Parks. Upon graduating, she worked as a Park Guide for the South District of the George Washington Memorial Parkway. During this past academic year, Leah worked as a curriculum development intern for Blake Learning Solutions helping them create education materials for Arlington National Cemetery. This past summer Leah was an NCPE intern with the Park History Program of the National Park Service. Her academic interests are the Civil War, late 19th-century immigration, and labor.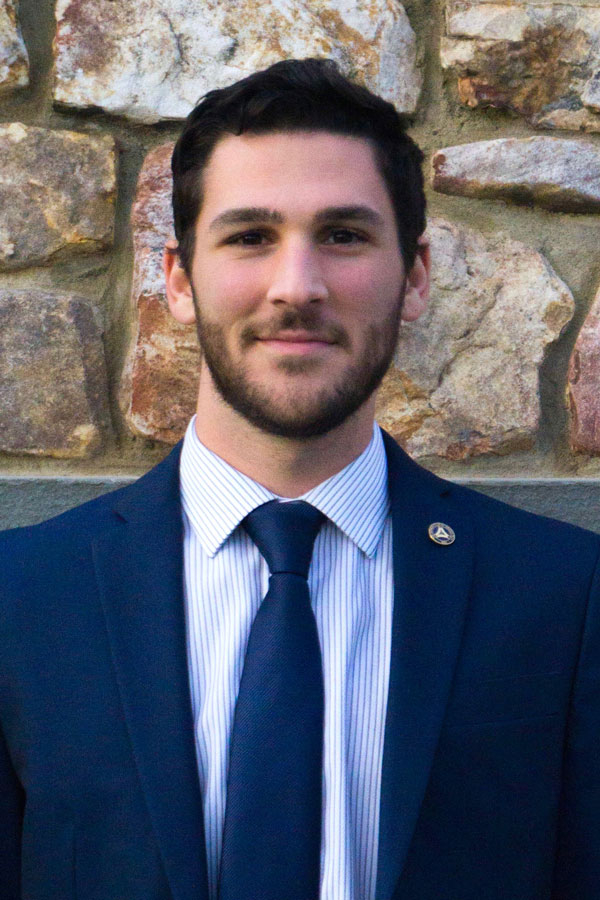 Luke Boorady
Luke graduated from Virginia Tech in 2019 with a BA in History and minors in Leadership & Social Change, War & Society, and Political Science. His research focuses on Appalachian history & culture, labor history, and non-traditional social activism. In addition to his academic studies, Luke serves as the Director of Projects, Partnerships, and Initiatives at the White House Historical Association where he works on public history projects and produces digital content. In his spare time, Luke designs and builds custom wood furniture.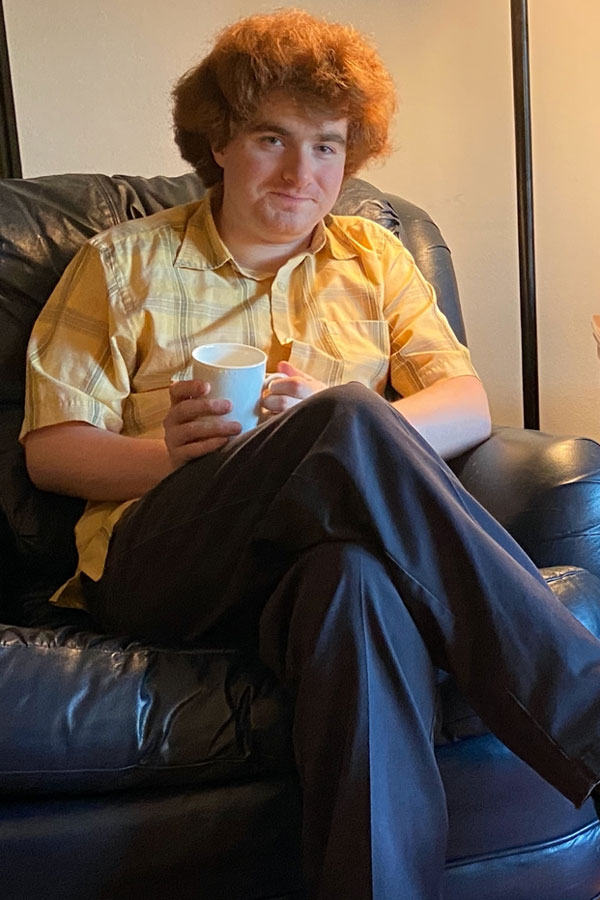 Maxwell Close
As a third generation Concordian (Massachusetts), I was instilled with a love of local history and lore. Somewhat unsurprisingly, I am now 300 miles south of the farms and forests of New England pursuing a Master's of Public History. Both before this program, and encouraged by it, my interest has been collections management, and connecting the public with institutional collections in a variety of settings. I have been fortunate to be an archival intern for the U.S. Senate, the Chevy Chase Historical Society, and the Brandeis University Archives and Special Collections Library. Outside of this, my research focuses on the communist bloc and mid-to-late 20th century cultural history.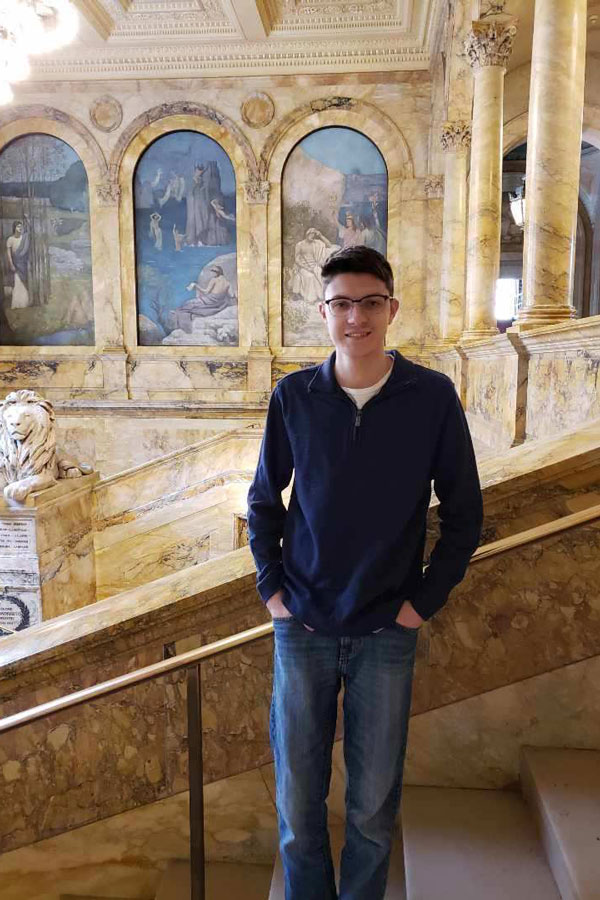 Jack Cunningham
Hi! My name is Jack Cunningham. I am a second year MA Public History student from Fox River Grove, Illinois. I majored in History and double minored in Political Science and Pre-Law at Eastern Illinois University where I did my undergraduate work. While at EIU, I wrote an honors undergraduate thesis on foreign relations during the American Civil War and helped edit Historia- the academic journal published at Eastern. Outside of the classroom, I play trumpet and collect coins and currency. I was involved with the EIU marching band during my time in undergrad and had the opportunity to be section leader of the trumpets for my last two marching seasons.
Jessica Davis
Jessica Davis is a second year Public History Master's student. She graduated from the College of Saint Benedict and Saint John's University in St. Joseph, Minnesota with a degree in History and Theater. She spent the year after undergrad managing the Sibley Historic Site in Mendota, Minnesota and has always enjoyed working at museums or historic sites. When she's not in class or at work, Jess enjoys baking, cross-stitching, or exploring the city with friends. Jess is originally from the Upper Peninsula of Michigan and helped break two Guinness World Records while she lived there.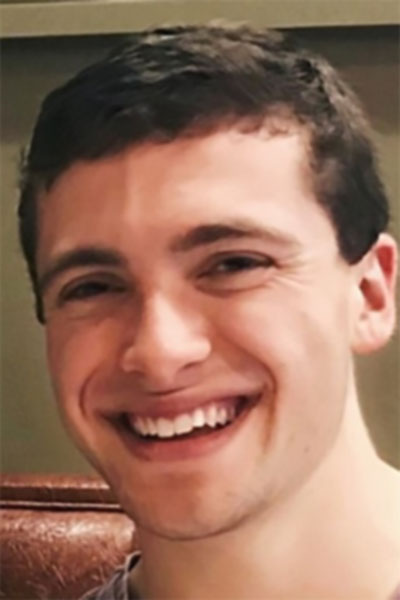 Jack Del Nunzio
Jack is a second year student in the Public History MA Program. His research focuses on the history of racism, antiracism, and racial terror violence in America broadly, with a focus on Maryland specifically. Outside of his studies, Jack is an editorial assistant for The Docket, a digital imprint of Law & History Review. He also serves as Co-Chair & Research Lead with the Carroll County Coalition of the Maryland Lynching Memorial Project, and a Researcher & Cataloger for the United States Lighthouse Society. Jack is also the 2020-2021 Public History Fellow at AU Library's Peace Corps Community Archive. Looking beyond graduation, Jack has accepted a Fellowship with the John Mitchell Jr. Program for History, Justice, & Race at George Mason University.
Sarah Fling
Sarah Fling is a second-year Public History MA student from York, Pennsylvania. She is an AU Public History Fellow at The White House Historical Association, where she assists with social media and website content production and historical research. This fall, Sarah will also be joining the Fall Scholars Cohort at the President Woodrow Wilson House as a Curatorial Intern. Before coming to AU, Sarah interned with the Education Department at George Washington's Mount Vernon and the Curatorial Department at the Frick Pittsburgh. She received her BA in History at the University of Pittsburgh. Sarah's research interests include Victorian England, historic house museums, and material culture.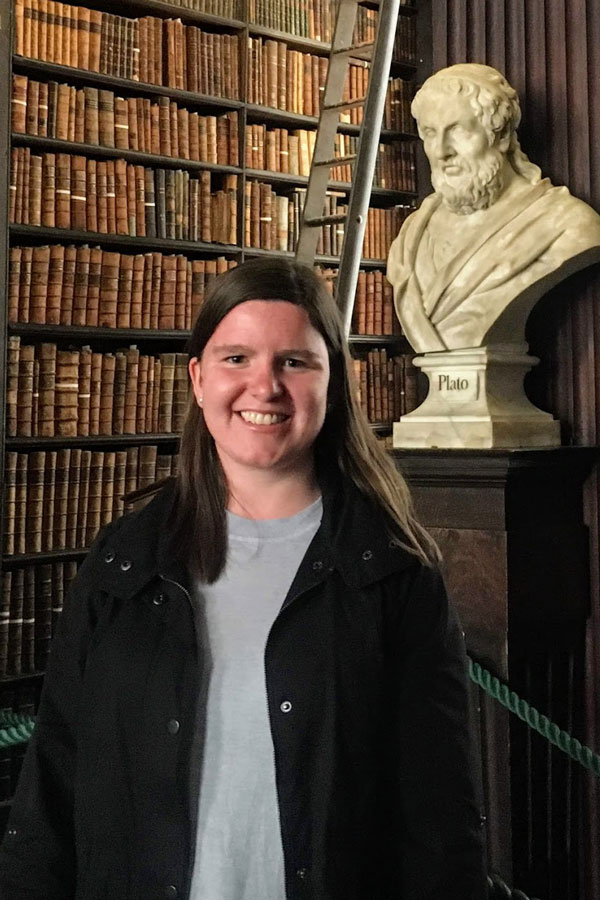 Jenna Goff
Jenna is a second year MA student in the Public History program. Her research interests include reproductive justice, women's history, and local history, especially when used as tools for community engagement and social justice. With a BA in English and French from Davidson College, Jenna believes in an interdisciplinary approach to engaging the past. She has previously worked in museum content development, historical research and writing, marketing, and journalism. When she's not in the archives or working on a paper at a coffee shop, Jenna enjoys exploring DC's many museums, traveling, baking, and perfecting the art of the cheese plate.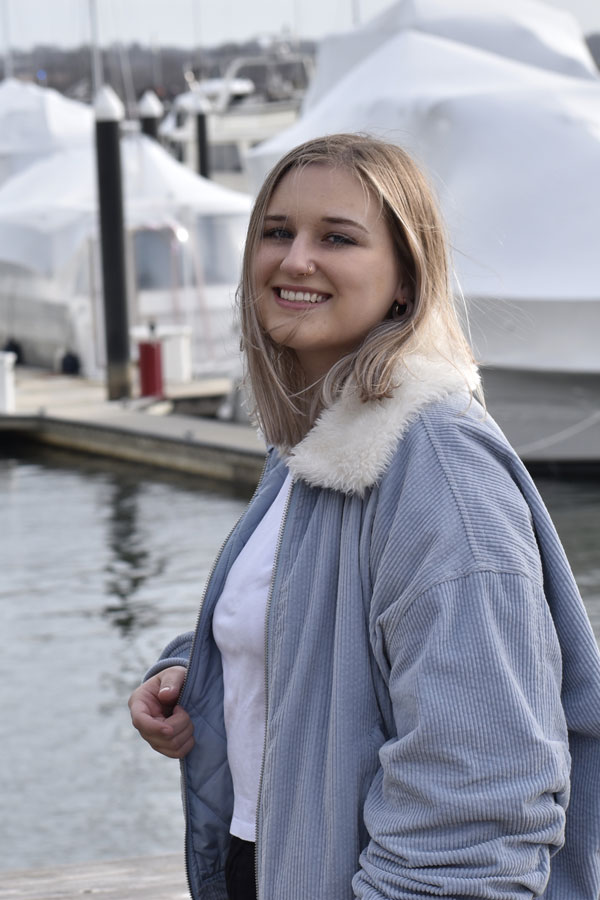 Elizabeth McMillan
Ellie McMillan is a second-year student in the MA Public History Program. She's originally from Beloit, Wisconsin, but moved to the desert to attend Arizona State University (Fork 'Em!). She is currently interning at the White House Historical Association in the marketing and communications department and has been there since November 2019. Previously, she was the Public History Graduate Fellow for the National Coalition for History. She's also worked at the Heard Museum (Phoenix, AZ), Heritage Square Museum (Phoenix, AZ), and the Phoenix Symphony. Her interests include social movements, Native American history, African American history, the Great Migration to Southern Wisconsin, and the Southwest.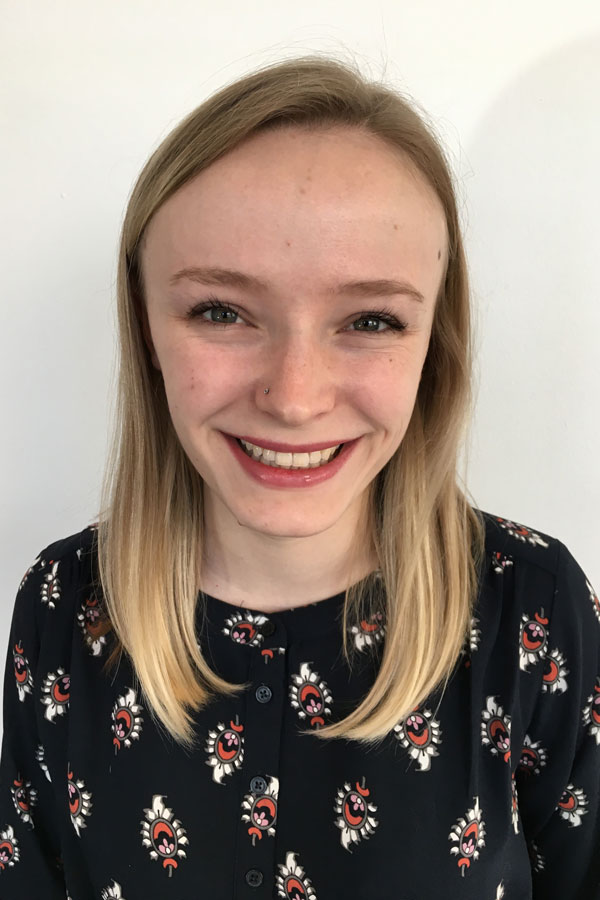 Anastasia Murray
Ani Murray is a second year Public History Master's Student. Ani graduated with her BA in history from Gustavus Adolphus College in 2016, and took two years to explore potential careers. After interning with the Minnesota Historical Society (2017) and Presidio Trust – Heritage Program (2018), she fell in love with museum curation and exhibit development while growing to understand the importance and value of community engagement. Ani has aspired to work with the National Park Service since high school, and hopes to begin that career in the DVM area. Her current research centers around the American Indian Movement.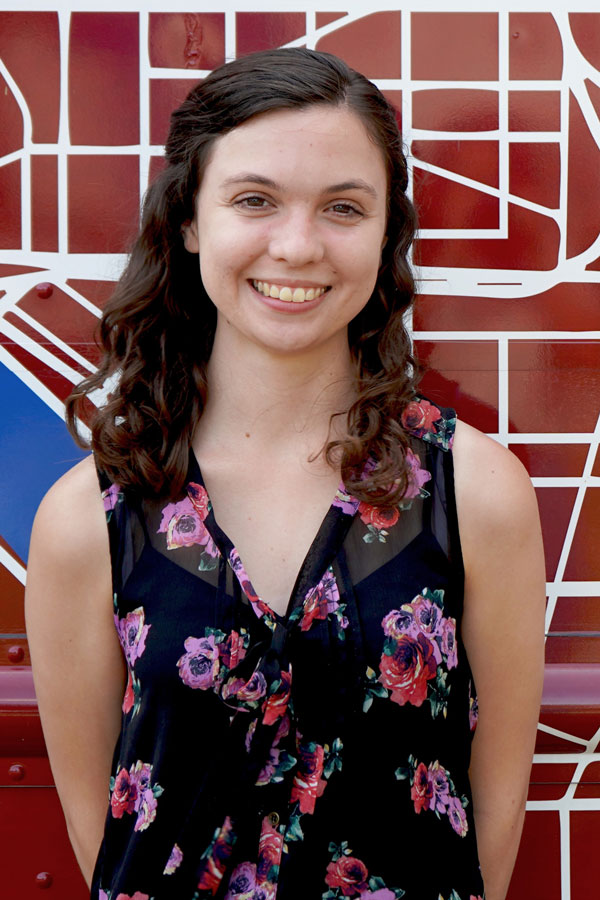 Kimberly Oliver
Kimberly is a graduate student in the Public History program at American University. She received her BA in History and Anthropology from the University of North Carolina at Chapel Hill. Her research interests include public memory and community histories, particularly in the context of women's and Southern history. Kimberly was a graduate fellow with the Humanities Truck, serving as website lead and facilitating community-engaged scholarship.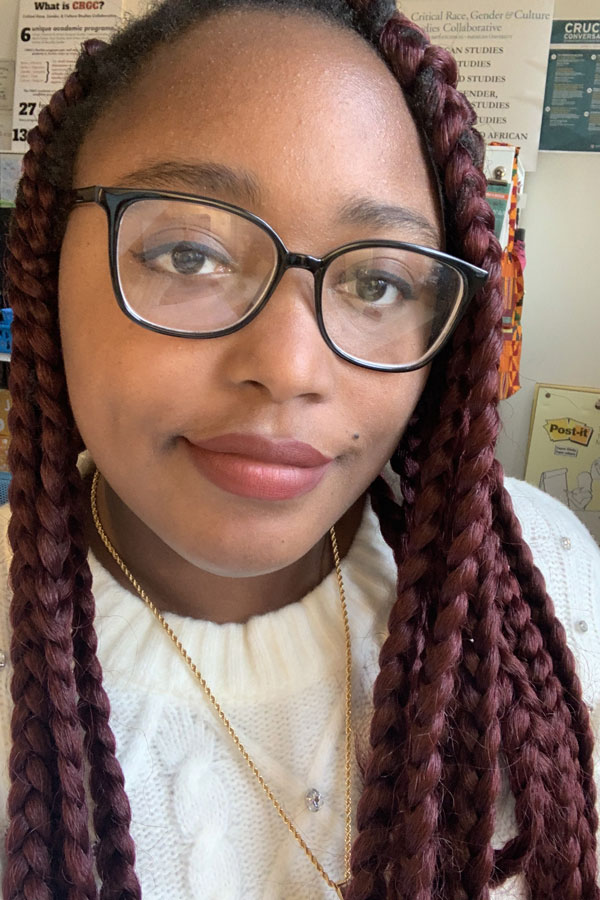 Jamie Sanders
I graduated from the University of North Texas-based out of Denton, Texas with a degree in Anthropology, and classical studies minor. I spent a few years in the professional world considering career options and decided to return to school. As an undergraduate, I spent a great deal of time studying African American culture, Native American culture, and other aspects of culture and society in the Western world specifically in the United States. When I began graduate school I came with the desire to learn more about underrepresented people in history. I hope that upon entering the field I can help illuminate these histories to ensure a more inclusive version of history.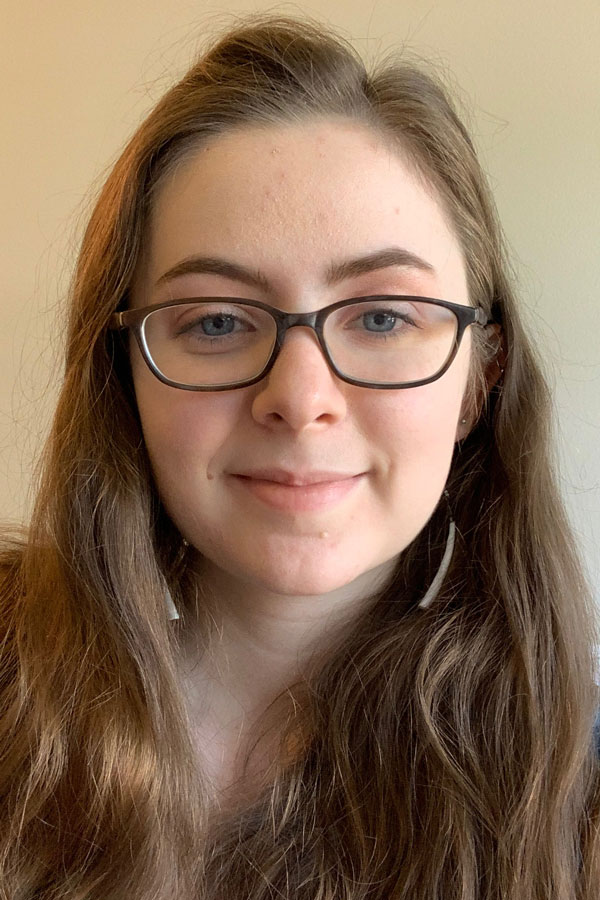 Cameron Sandlin
Cameron Sandlin is a Public History graduate student at American University and a Museum Program Associate at President Lincoln's Cottage. She has previously interned at OutMemphis archives and at the Memphis Public Library archives. She has also volunteered at the National Civil Rights Museum in Memphis, TN. Cameron's research interests include queer history, women's history, and European history. In her free time, she enjoys reading, visiting museums, and playing with her cat.