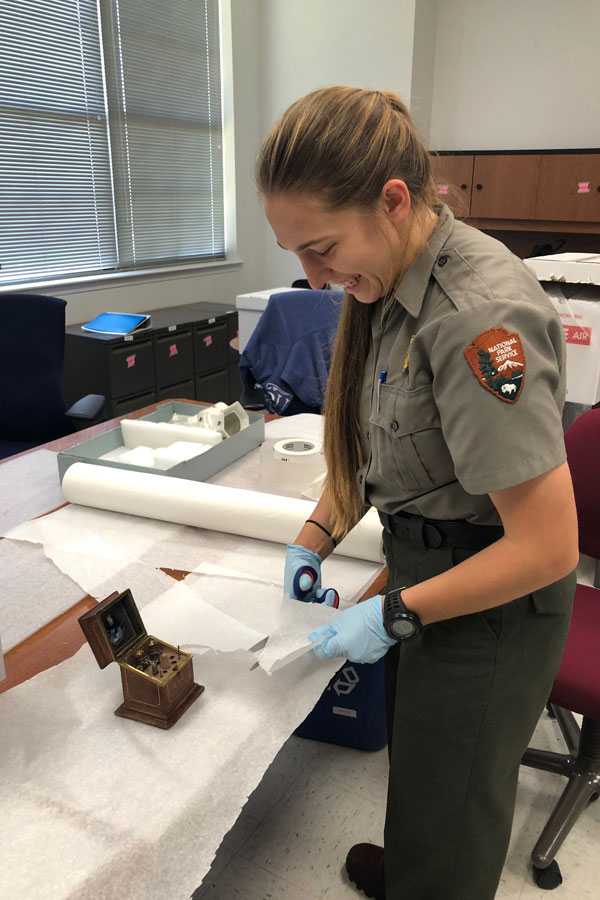 Leah Baer
Leah hails from Millburn, New Jersey and is a graduate of Bryn Mawr College where she majored in history. While at Bryn Mawr, Leah spent her summers volunteering and interning at different National Parks. Upon graduating, she worked as a Park Guide for the South District of the George Washington Memorial Parkway. During this past academic year, Leah worked as a curriculum development intern for Blake Learning Solutions helping them create education materials for Arlington National Cemetery. This past summer Leah was an NCPE intern with the Park History Program of the National Park Service. Her academic interests are the Civil War, late 19th-century immigration, and labor.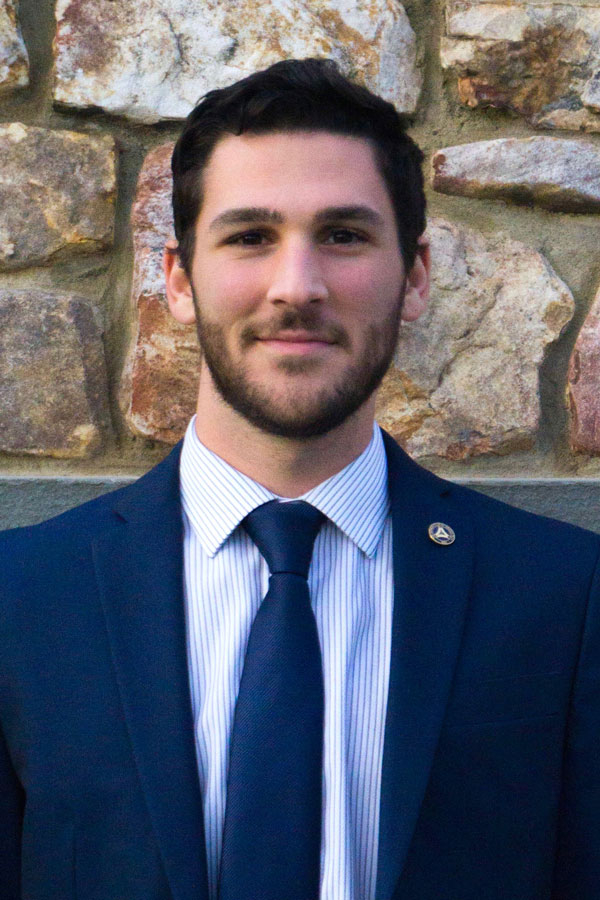 Luke Boorady
Luke graduated from Virginia Tech in 2019 with a BA in History and minors in Leadership & Social Change, War & Society, and Political Science. His research focuses on Appalachian history & culture, labor history, and non-traditional social activism. In addition to his academic studies, Luke serves as the Director of Projects, Partnerships, and Initiatives at the White House Historical Association where he works on public history projects and produces digital content. In his spare time, Luke designs and builds custom wood furniture.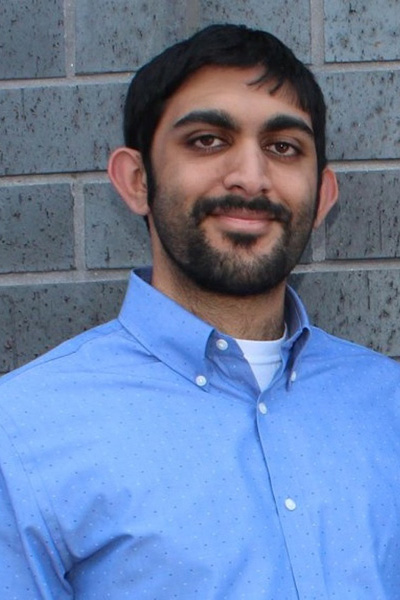 Shaan Budhwani
Shaan Budhwani received his BA in History with a minor in Education from the University of Houston. He taught high school geography in Houston for two years before coming to DC. His research interests include immigration and religion, and he has written papers on Muslims in the United States, as well as created a podcast on Norse pagans. Looking forward, his career interests are in archives, especially digital archives, and the federal government. He loves traveling, and his last trip with his family before COVID went through Greece, Turkey, Israel, and Egypt.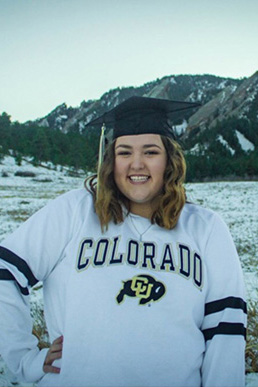 Rosie Cain
Rosie Cain was born and raised in Longmont, Colorado. She graduated from the University of Colorado Boulder with a BA in History with Distinction. She is a graduate student in the Public History Master's Program at American University and is excited to call Washington, DC her new home. Rosie is interested in exhibit design, curation and collections management. Her research interests include women's history, history of gender and 20th century social history. Rosie currently works in education and visitor services at Tudor Place Historic House & Garden. Previously she interned at the History Colorado Center in Denver, Colorado.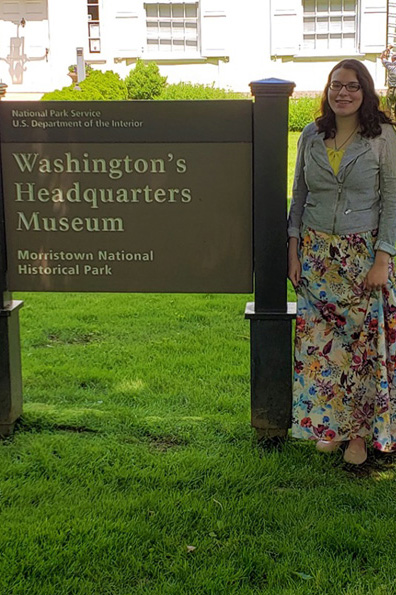 Katlyn Calamito
Katlyn graduated with her BA in historical studies, with a minor in Holocaust and Genocide studies from Stockton University in 2018. After she finished her BA, she went on to be an intern for the Washington's Headquarters Museum at the Morristown National Park, in Morristown, NJ. There she created and displayed her first exhibit, An Amorous Connection: Alexander Hamilton and the Affair that Shook the Nation. It was displayed in the museum's gallery from May to August 2019. Besides having an interest in American Revolutionary history, Katlyn also enjoys studying women's history, labor history, early 20th century American history, and Victorian England history. Katlyn hopes to work in one of DCs many museums one day doing collection work and exhibition care.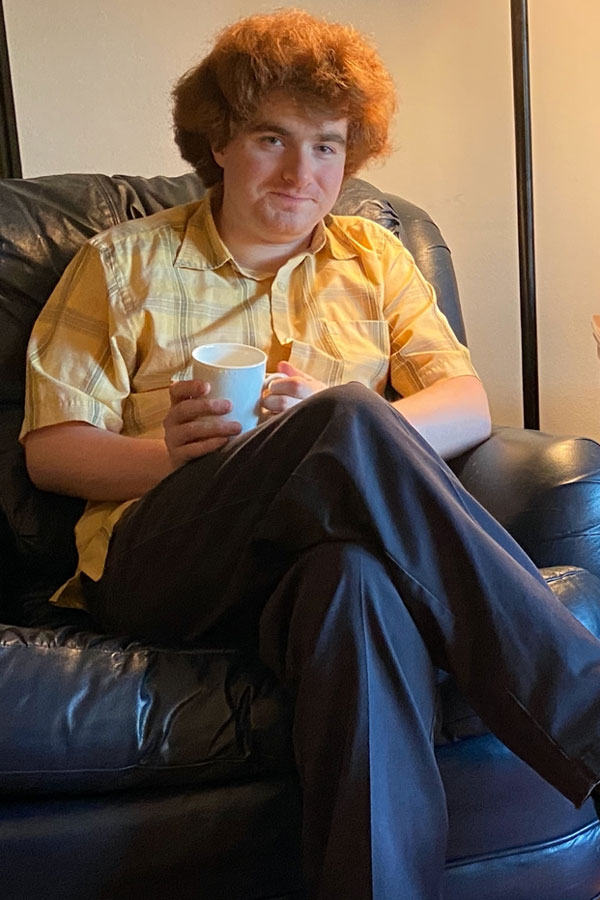 Maxwell Close
As a third generation Concordian (Massachusetts), I was instilled with a love of local history and lore. Somewhat unsurprisingly, I am now 300 miles south of the farms and forests of New England pursuing a Master's of Public History. Both before this program, and encouraged by it, my interest has been collections management, and connecting the public with institutional collections in a variety of settings. I have been fortunate to be an archival intern for the U.S. Senate, the Chevy Chase Historical Society, and the Brandeis University Archives and Special Collections Library. Outside of this, my research focuses on the communist bloc and mid-to-late 20th century cultural history.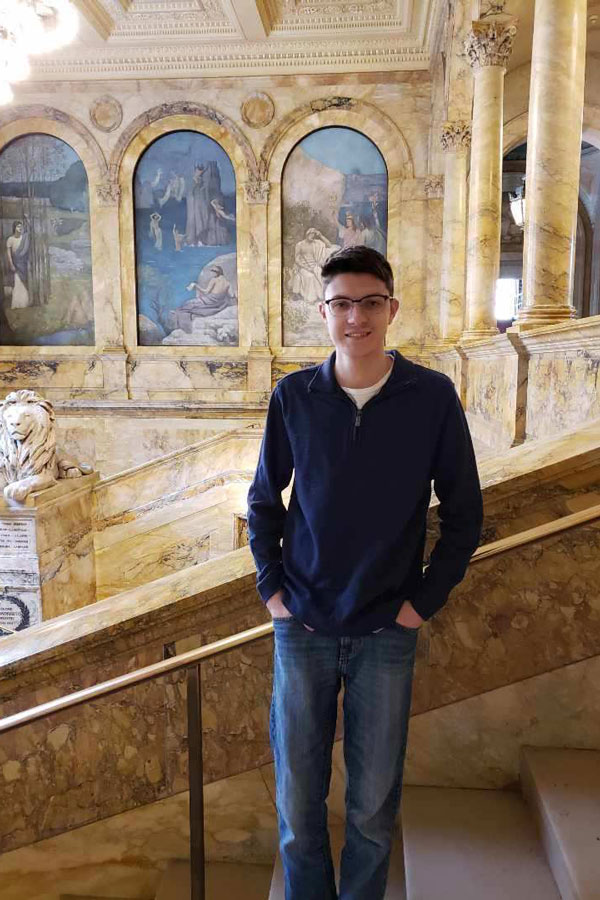 Jack Cunningham
Hi! My name is Jack Cunningham. I am a second year MA Public History student from Fox River Grove, Illinois. I majored in History and double minored in Political Science and Pre-Law at Eastern Illinois University where I did my undergraduate work. While at EIU, I wrote an honors undergraduate thesis on foreign relations during the American Civil War and helped edit Historia- the academic journal published at Eastern. Outside of the classroom, I play trumpet and collect coins and currency. I was involved with the EIU marching band during my time in undergrad and had the opportunity to be section leader of the trumpets for my last two marching seasons.
Jessica Davis
Jessica Davis is a second year Public History Master's student. She graduated from the College of Saint Benedict and Saint John's University in St. Joseph, Minnesota with a degree in History and Theater. She spent the year after undergrad managing the Sibley Historic Site in Mendota, Minnesota and has always enjoyed working at museums or historic sites. When she's not in class or at work, Jess enjoys baking, cross-stitching, or exploring the city with friends. Jess is originally from the Upper Peninsula of Michigan and helped break two Guinness World Records while she lived there.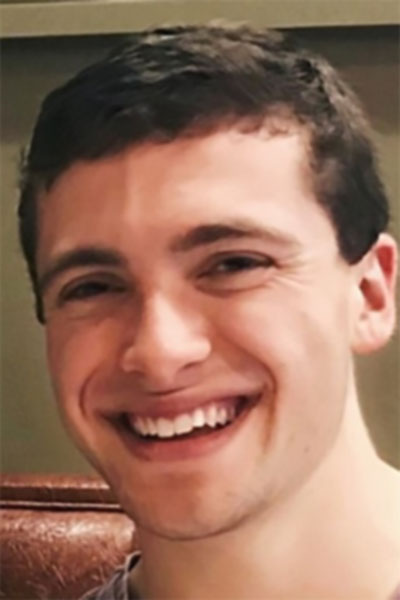 Jack Del Nunzio
Jack is a second year student in the Public History MA Program. His research focuses on the history of racism, antiracism, and racial terror violence in America broadly, with a focus on Maryland specifically. Outside of his studies, Jack is an editorial assistant for The Docket, a digital imprint of Law & History Review. He also serves as Co-Chair & Research Lead with the Carroll County Coalition of the Maryland Lynching Memorial Project, and a Researcher & Cataloger for the United States Lighthouse Society. Jack is also the 2020-2021 Public History Fellow at AU Library's Peace Corps Community Archive. Looking beyond graduation, Jack has accepted a Fellowship with the John Mitchell Jr. Program for History, Justice, & Race at George Mason University.
Sarah Fling
Sarah Fling is a second-year Public History MA student from York, Pennsylvania. She is an AU Public History Fellow at The White House Historical Association, where she assists with social media and website content production and historical research. Before coming to AU, Sarah interned with the Education Department at George Washington's Mount Vernon and the Curatorial Department at the Frick Pittsburgh. She received her BA in History at the University of Pittsburgh. Sarah's research interests include Victorian England, historic house museums, and material culture.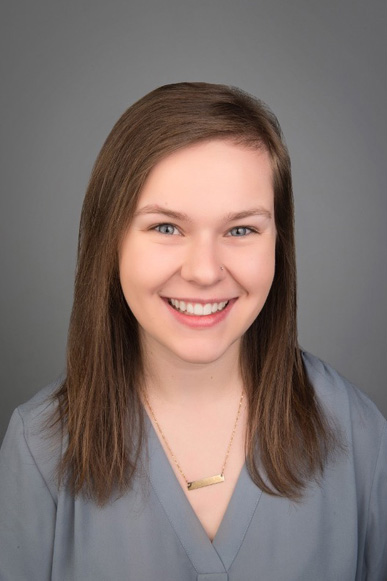 Amanda Gallagher
In my undergraduate I studied History, French, and Secondary Education. I am interested in museum education as a career. My historical interests are modern American and European (I also love studying the Mongols). I have interned for the National Parks Service at the Lowell National Historical Park, it was an incredible experience that helped me realize what I want to do for my career. I credit this internship as the reason I decided to do Public History. A fun fact about me is I have been to all 50 states! My main source of entertainment during Covid have been my cats, Octavia and Cornelius. I look forward to connecting with you!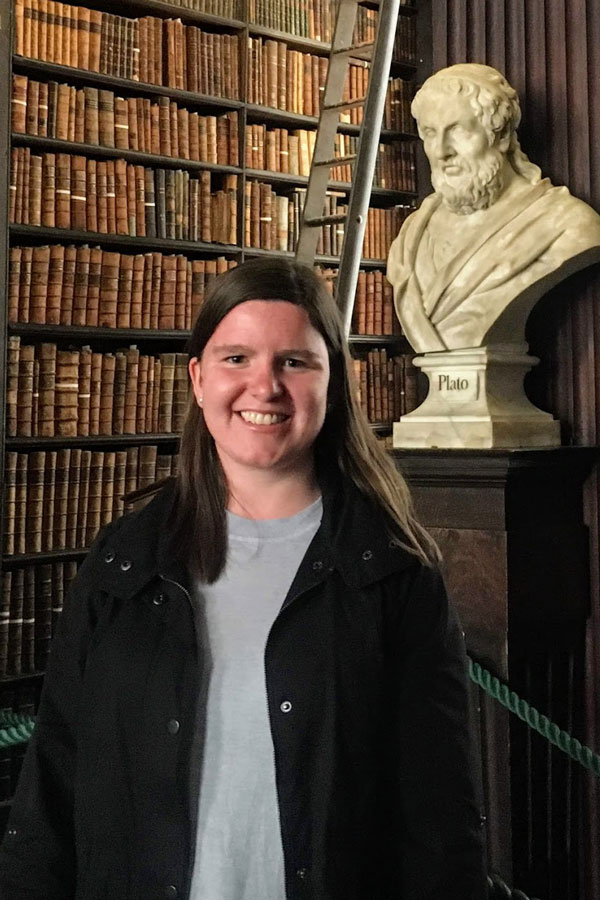 Jenna Goff
Jenna is a second year MA student in the Public History program. Her research interests include reproductive justice, women's history, and local history, especially when used as tools for community engagement and social justice. With a BA in English and French from Davidson College, Jenna believes in an interdisciplinary approach to engaging the past. She has previously worked in museum content development, historical research and writing, marketing, and journalism. When she's not in the archives or working on a paper at a coffee shop, Jenna enjoys exploring DC's many museums, traveling, baking, and perfecting the art of the cheese plate.
Michael Jacobs
I grew up in Northern Virginia, where my interest in history was sparked; this led me to study History and Museum Studies at The University of Pittsburgh. I have completed several internships, including The University of Pittsburgh Archives, the Carnegie Science Center, the Holocaust Center of Pittsburgh, and the Pittsburgh History & Landmarks Foundation. I am excited to be continuing my studies at American University in Public History so I can help educate the public and eventually work in the museum field. During COVID, I have tried to get out into nature and have been hiking new trails in the DC area.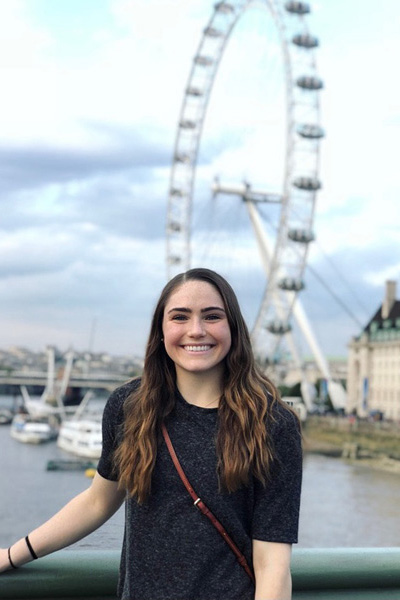 Rebecca Kaliff
Rebecca Kaliff received her BA in History from American University in 2019. During her undergraduate career, Rebecca was a member of AU's Division I Swimming & Diving team, studied abroad in London, and interned at a large criminal law firm. Currently, Rebecca works as a Teaching Assistant at an elementary school and coaches a competitive swim team. Her historical/career interests include public memory and commemoration, twentieth-century social movements, museum education, and exhibit development.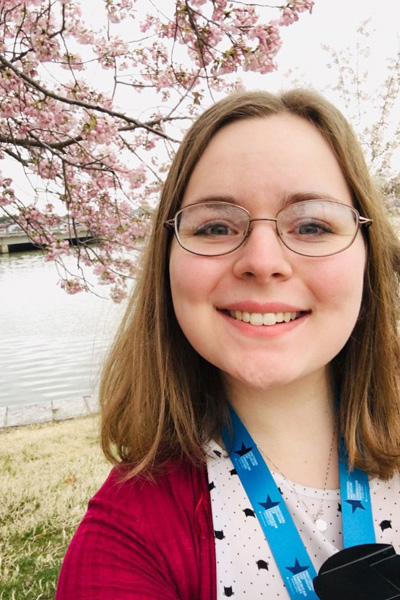 Emily Lefeber
Emily is currently a teaching assistant with the Department of Critical Race, Gender, and Culture. Emily studied at the University of Iowa for her undergraduate, earning a dual degree in history and political science. While at Iowa, she wrote her undergraduate honors thesis on the work of women's suffrage organizations after the 19th amendment. Throughout her academic career, Emily has interned at several organizations, including the National Museum of American History. Much of her internships have focused on educational programming and visitor engagement. Her research interests include 20th century women's history, reproductive justice, and citizenship theory. Emily is originally from a small town in western Iowa, where she is currently attending her graduate courses remotely during the COVID-19 pandemic.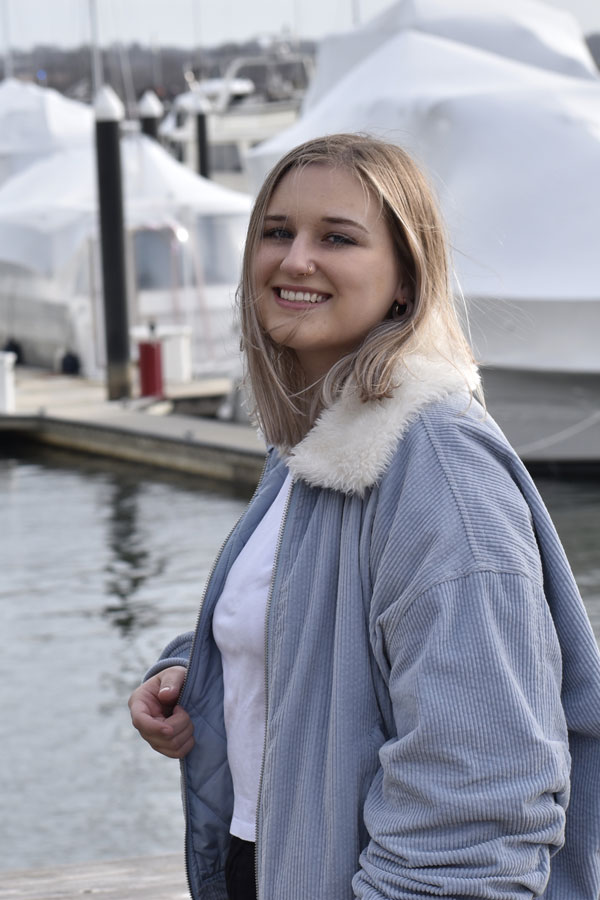 Elizabeth McMillan
Ellie McMillan is a second-year student in the MA Public History Program. She's originally from Beloit, Wisconsin, but moved to the desert to attend Arizona State University (Fork 'Em!). She is currently interning at the White House Historical Association in the marketing and communications department and has been there since November 2019. Previously, she was the Public History Graduate Fellow for the National Coalition for History. She's also worked at the Heard Museum (Phoenix, AZ), Heritage Square Museum (Phoenix, AZ), and the Phoenix Symphony. Her interests include social movements, Native American history, African American history, the Great Migration to Southern Wisconsin, and the Southwest.
Kate Morgan
Kate Morgan is a fifth-year BA/MA student in the Public History program, having obtained her BA in History from AU in May 2020. In addition to Public History, Kate's historical interests include nineteenth through twentieth century American culture and memory. In the past, Kate interned at the National Constitution Center, the Library of Congress, and the Smithsonian National Museum of American History. Currently, Kate is the DC Preservation League's 2020-2021 Program Fellow, where she primarily works on app development–DC Historic Sites.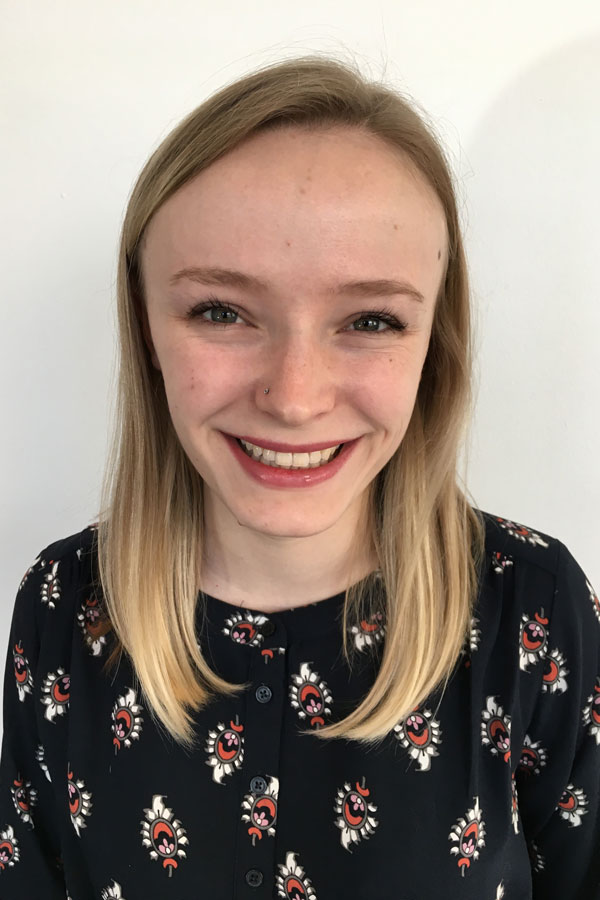 Anastasia Murray
Ani is a second year Public History Master's Student. She is a graduate of Gustavus Adolphus College where she majored in History and minored in Theater. After graduating she interned with the Minnesota Historical Society in 2017, and the Presidio Trust in 2018. Here she fell in love with exhibit curation and development while growing to understand the importance and value of community engagement. Ani aspires to work with organizations such as the National Park Service and share her love of learning by engaging a wide variety of audiences. Her research interests center around collective memory, identity formation, and the 20th century.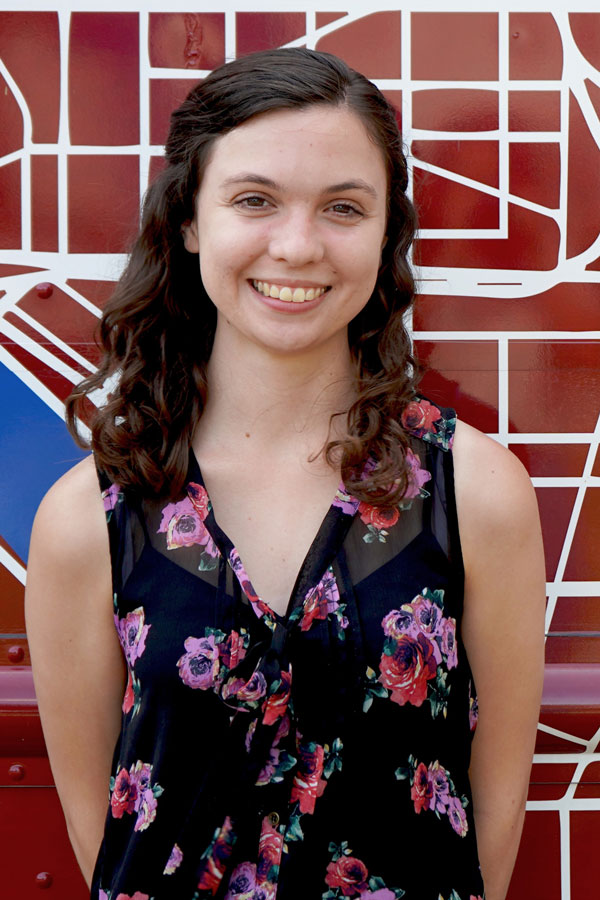 Kimberly Oliver
Kimberly is a second year student in the Public History program. She is a graduate of the University of North Carolina at Chapel Hill where she majored in History and Anthropology and minored in American Indian and Indigenous Studies. Originally from Greensboro, NC, she has previously worked at several of North Carolina's State Historic Sites. During her time at AU Kimberly was a graduate fellow with the Humanities Truck and an intern at DC's Charles Sumner School Museum & Archives. Her research interests include the history of education, collective memory, and family history.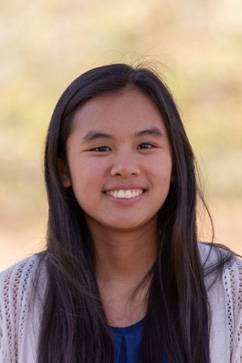 Mia Owens
Mia is a Public History MA student from Birmingham, Alabama. She received her BA in Global Studies and French from Samford University. In 2019, she joined the AmeriCorps-Ohio History Service Corps as a Local History member for the Trumbull County Historical Society. Mia is the inaugural AU Public History Fellow in the History of Slavery and Its Legacies in Washington, DC. For the first year of the two-year fellowship, she assists the White House Historical Association with their Slavery in the President's Neighborhood research initiative. During the second year, she will be working with the Antiracist Research and Policy Center.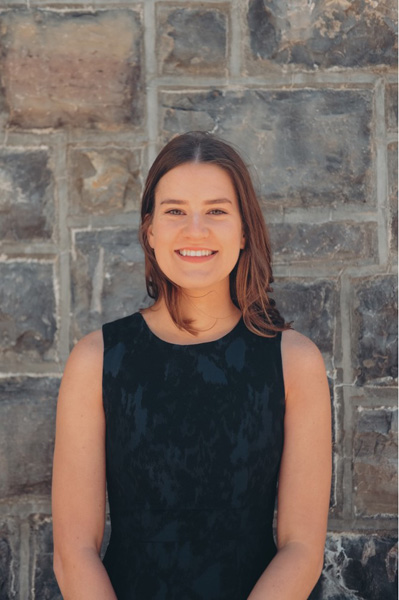 Joy Pierce
Joy graduated from Virginia Tech in 2020 with BAs in History and Political Science. Her research interests include: women's history, social history, and the history of the Middle East. In addition to her academic studies, Joy is currently interning with the National Endowment for the Humanities in the Office of Challenge programs which deals with infrastructure and capacity building grants.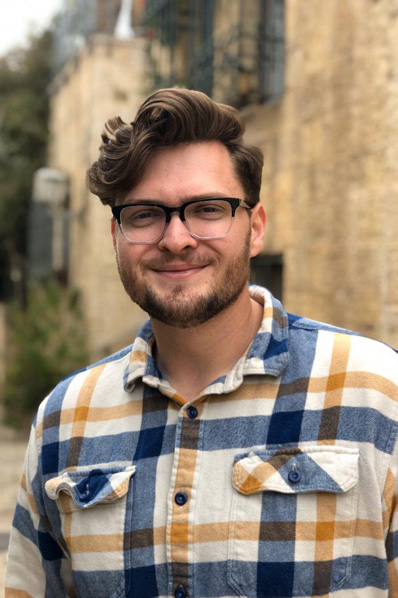 Josh Reynolds
Josh Reynolds is a first year MA candidate in the Public History program. A history graduate from the University of North Texas, he is a recent transplant to the DMV area, spending most of his childhood in North Florida and Houston, Texas. His research interests include African American history in the South post-civil war, the history of lynching, the history of restorative justice, and oral history. He hopes to have a varied intern experience, from the Smithsonian Institute to smaller house museums and archives. Outside of class he can be found walking his dog, running, or playing soccer.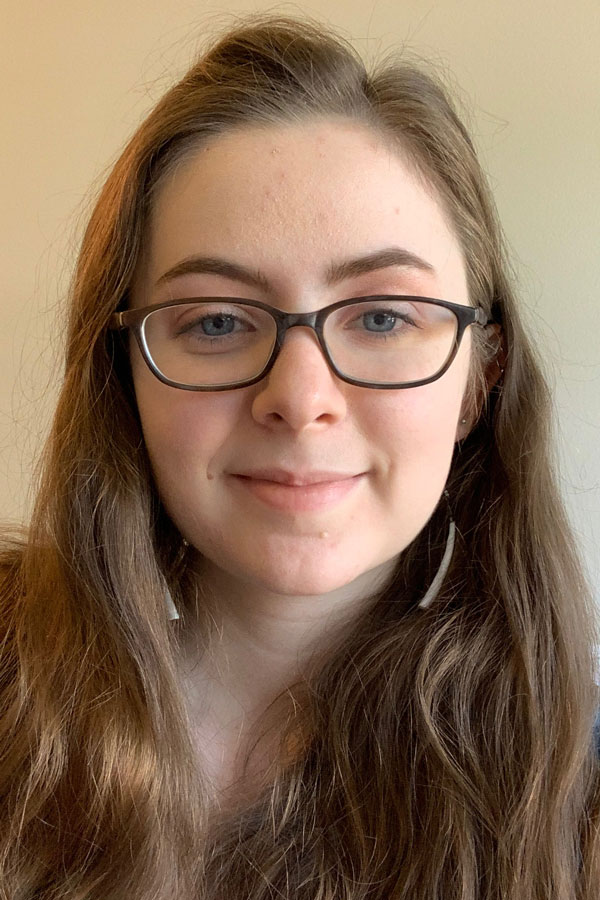 Cameron Sandlin
Cameron Sandlin is a Public History graduate student at American University and a Museum Program Associate at President Lincoln's Cottage. She has previously interned at OutMemphis archives and at the Memphis Public Library archives. She has also volunteered at the National Civil Rights Museum in Memphis, TN. Cameron's research interests include queer history, women's history, and European history. In her free time, she enjoys reading, visiting museums, and playing with her cat.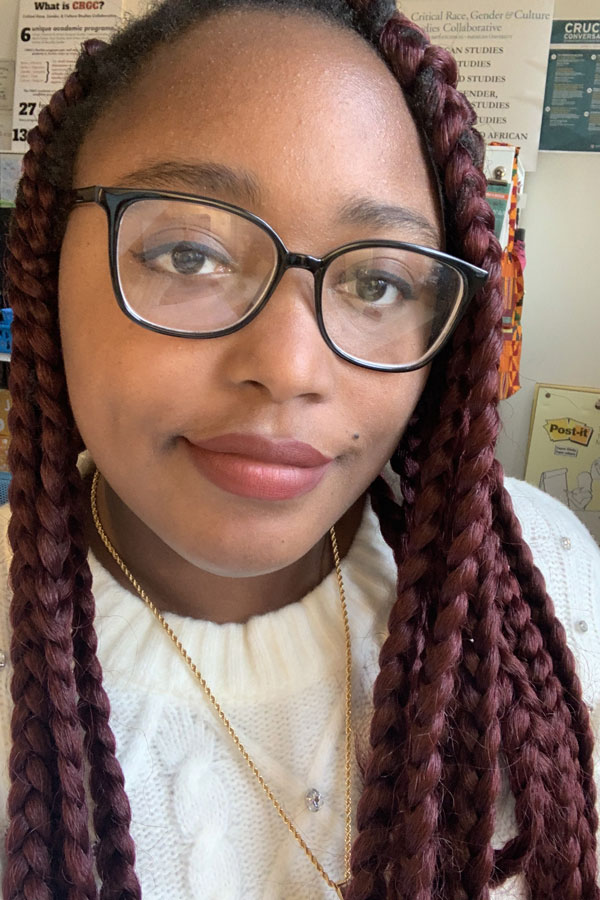 Jamie Sanders
I graduated from the University of North Texas-based out of Denton, Texas with a degree in Anthropology, and classical studies minor. I spent a few years in the professional world considering career options and decided to return to school. As an undergraduate, I spent a great deal of time studying African American culture, Native American culture, and other aspects of culture and society in the Western world specifically in the United States. When I began graduate school I came with the desire to learn more about underrepresented people in history. I hope that upon entering the field I can help illuminate these histories to ensure a more inclusive version of history.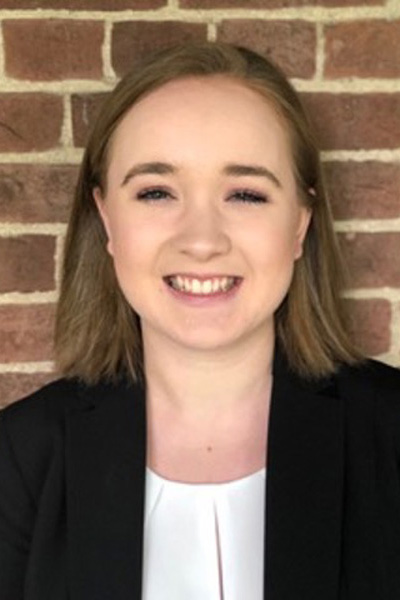 Claudia Vinci
Claudia is a first-year Public History MA student from Indianapolis, Indiana. She graduated from Butler University with a degree in history and political science. Her research interests include Chinese history, women's and gender history, American history, and political history. Most recently, Claudia has worked at the Butler University library and as a research assistant in an Indianapolis archive. Claudia aspires to work in museum curation, historical research and writing, or as a historian in the federal government. In her free time, Claudia enjoys reading, going to museums, and traveling, as she studied abroad in both Scotland and China.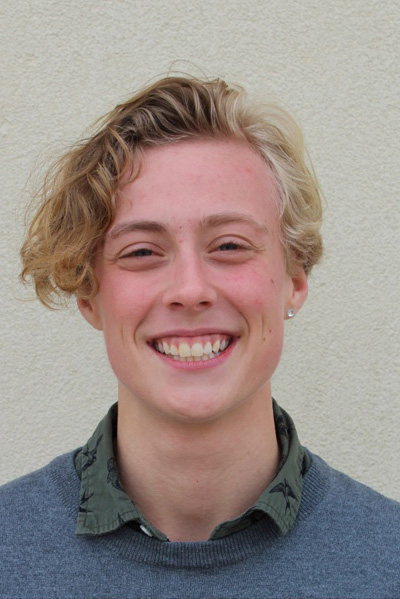 Kai Walther
Kai Walther is a BA/MA Public History student. Originally from Iowa, they graduated with their BA in 2020 from American. Kai's research interests include LGBTQ identities and communities, former East Germany, and oral history. They currently serve as a graduate fellow for the Humanities Truck and an Explainer at the National Air and Space Museum. Kai previously interned at the National Museum of American History's archive center and the Charles Sumner School Museum and Archive. Outside of their studies, Kai enjoys biking through Rock Creek Park.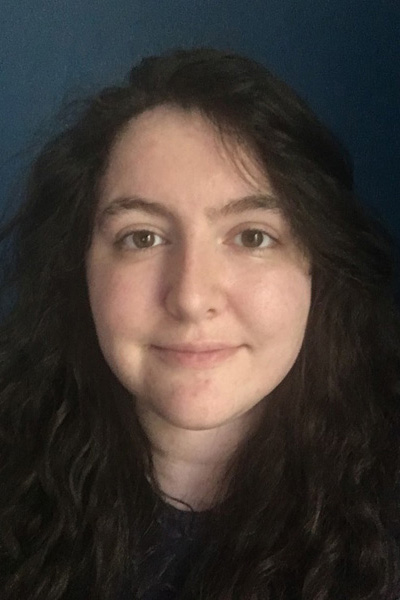 Adara Woodcook
Adara is a first year Public History student from Greensboro, North Carolina. Her research interests include US women's and LGBT histories as well as historical memory. Adara graduated with distinction from UNC Chapel Hill in 2017 with a BA in Women's and Gender Studies and minors in History and Sexuality Studies, having written an undergraduate thesis on queer liminality in contemporary film. Adara's background in studio art and k-8 education makes her passionate about experimental museum exhibition and youth outreach. Adara recently enjoyed working with The Schiele Museum of Natural History, particularly on special events (even when this required handling Madagascar Hissing Cockroaches) and currently works as a TA in AU's American Studies department.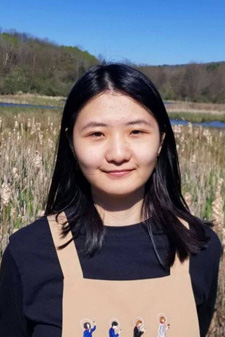 Mengshu Ye
Mengshu Ye grew up in Changchun, China and moved to the US to pursue her college career, where she received her BA from the State University of New York at Binghamton double majoring in History and Asian and Asian American Studies. While at Binghamton, she discovered her interest in public history through museum projects and community engagement. Her research interests include women's history, Asian and Asian American history, and immigration history. Outside of her studies, she interns for the Girl Museum and the Asian/Pacific Islander Domestic Violence Resource Project.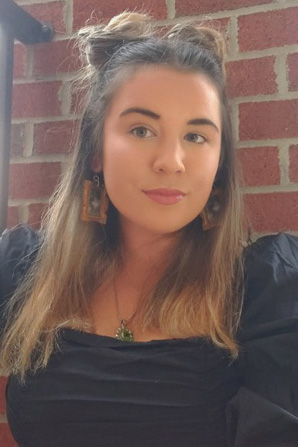 Alexis Zilen
Alexis Zilen graduated with her BA in history and Anthropology with a minor in Public History from Gettysburg College in 2020. While at Gettysburg, Alexis interned at several National Parks sites and with the National Museum of Sāmoa (Apia, Sāmoa). Upon graduating, she worked as a Park Ranger at Manassas National Battlefield Park. Her academic interests include museum studies, cultural history, gender history, and indigenous studies.