As future stewards of of the past, our Public History MA students are poised to make a lasting impression on the field of Public History. They each hold a passion for preserving, interpreting, and presenting history in ways that engage and enrich communities. With diverse background and unique perspectives, our students represent our program's mission and the bright future of Public History.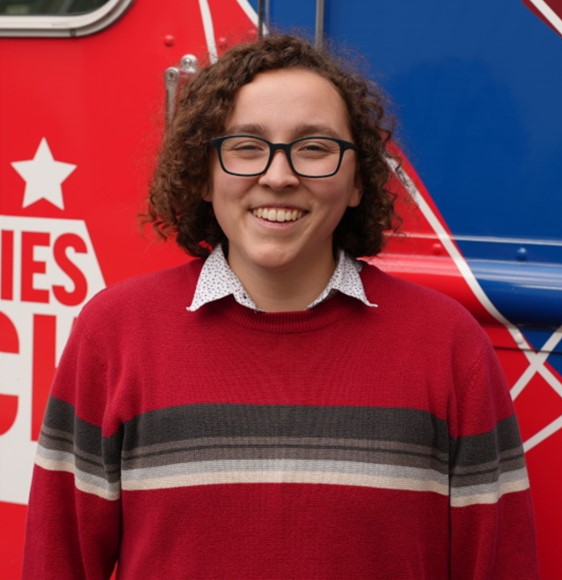 Corinne Davenport
Corinne Davenport is a Public History MA student from Seattle, Washington. She graduated from Sarah Lawrence College in 2022, majoring in history with a minor in film. They have previously interned with WJCS Center Lane and Groundwork Hudson Valley's Science Barge. Currently, she is a graduate fellow and co-project lead with the Humanities Truck and a collections intern at the Military Women's Memorial. Most of their work relates to the recording, preservation, and public accessibility of oral histories, and she is particularly interested in how different platforms and practices can make these oral histories more engaging for different audiences. She's also always happy to talk horror movies with whoever will listen, watch and play soccer, and cross-stitch on the couch.
Gabriella Folsom
Gabriella Folsom is a secondyear graduate student in American University's Public History MA program, and her work focuses on accessibility in digital collections as well as managing operations at public history institutions. She received two bachelor's degrees from AU in 2020, majoring in history and political science with a minor in Russian language. She uses her administrative background to support work in the humanities and provides financial management and operational support for the Humanities Truck. Her day job is as an administrative specialist at the Library of Congress. Her research interests include working with digital archives and cultural, Russian, and Soviet history. In her free time, she can be found with her two kittens, Kiwi and Daisy.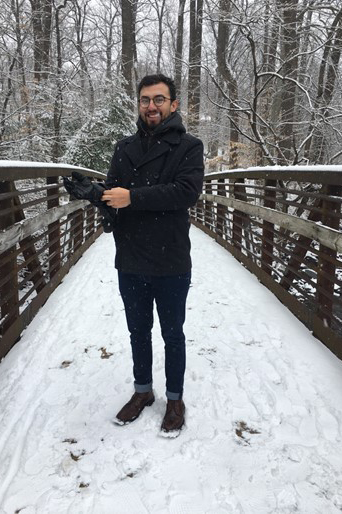 Vincent Gonzalez
Vincent Gonzalez received his BA in History from California State University, Fullerton in 2018 and is a first year-year Public History Master's student. Vincent has a background on the Hill, previously working on arts/humanities issues in Congresswoman Julia Brownley's office as a Legislative Correspondent / Legislative Aide. Growing up around planes and airshows at a local airport, his historical interests lie in Aviation History and US History. He hopes to combine his knowledge from the Hill with his interest in history by working in federal arts/humanities policy or in aviation museums such as the Smithsonian Air and Space Museum.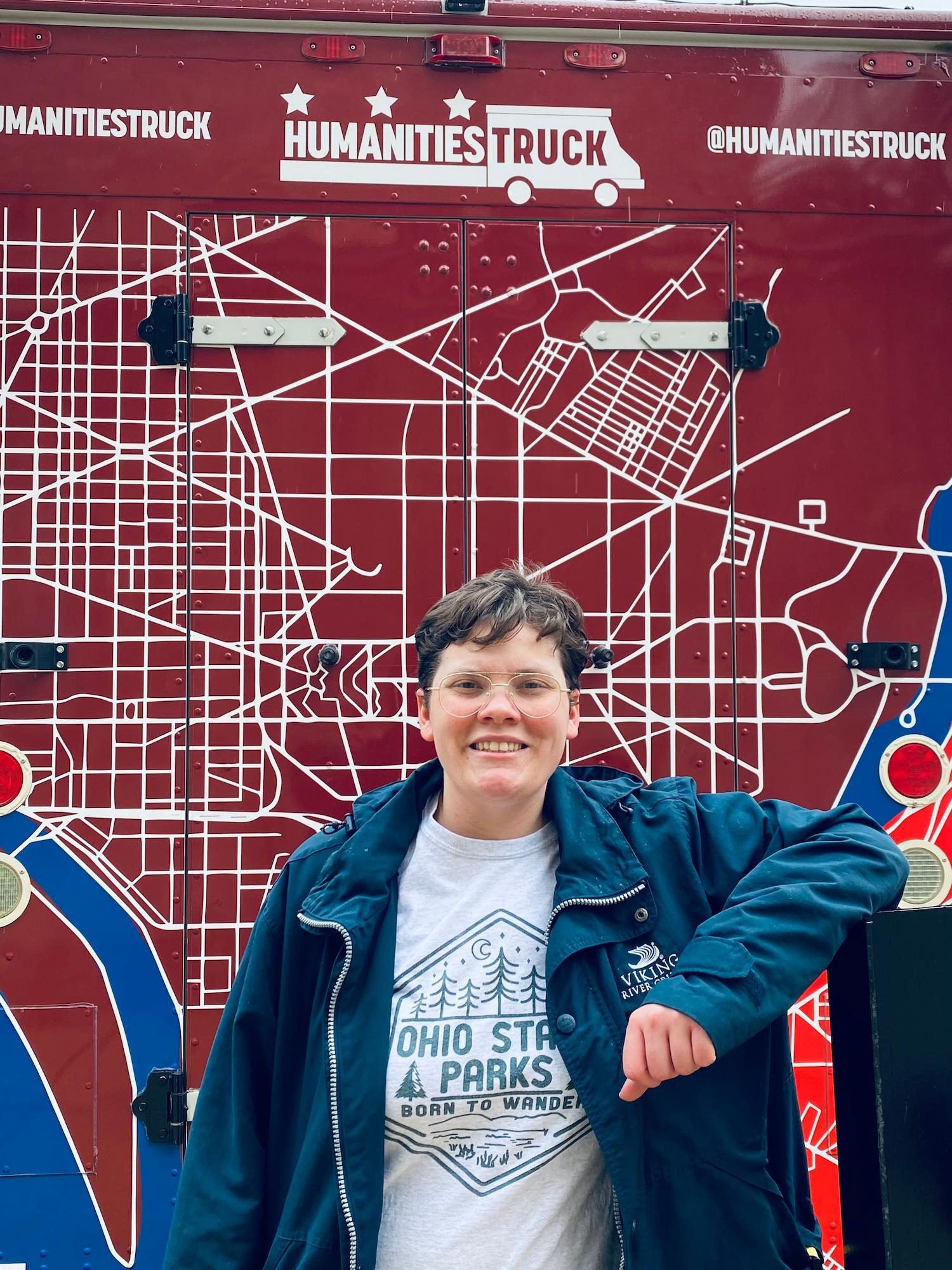 Megan Henry
Megan Henry is from Dayton, Ohio. She received her BA in History with a minor in French from Wright State University, also in Dayton, Ohio. During her time at Wright State, Megan worked as an intern and volunteer at Carillon Historical Park, archiving images and helping to properly store nitrate film negatives. Since starting the Public History master's program at AU, Megan has become a co-project lead at the Humanities Truck, which is an experimental mobile platform for collecting, exhibiting, preserving, and expanding dialogue around the humanities. She also currently works as an intern in the Exhibits Department at the Smithsonian's National Air and Space Museum, archiving images from the open West End galleries. Megan is passionate about making history accessible for everyone and preserving it for the future. In her free time, Megan loves to play video games, read, and hang out with friends.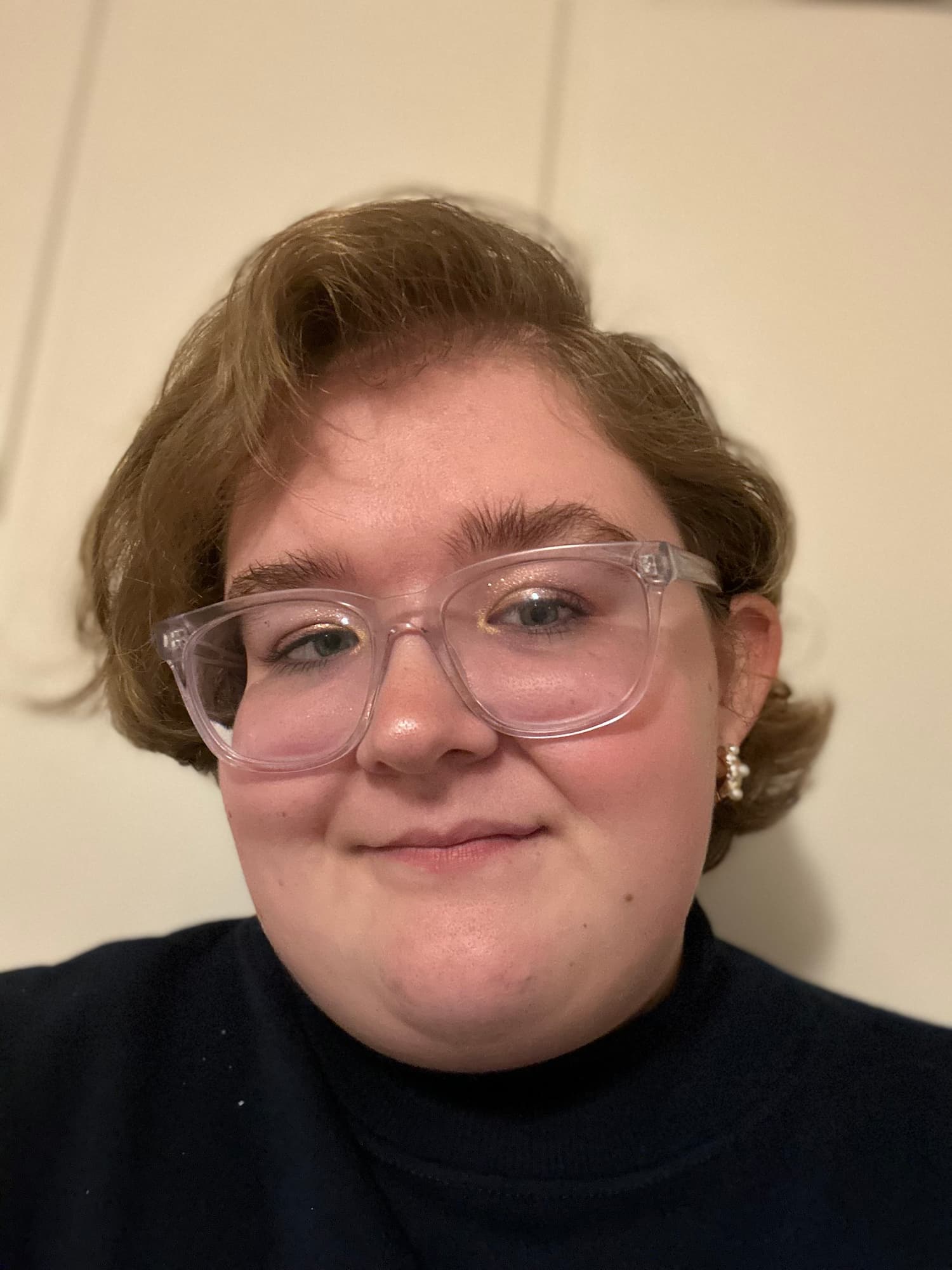 Isabelle Houseman
Isabelle Houseman is a first year Public History MA student from Michigan. She graduated in 2023 with a BA in History, with a concentration in public history with a minor in museum studies from DePaul University in Chicago, Illinois. During her undergraduate degree she worked as an intern with Chicago Metro History Day, a program partnered with the Chicago History Museum, and her penultimate project for her degree was a senior capstone on the emotional relationship between food and soldiers, as well as the definition of the words "Humanity" and "Community" during the First World War. Her overall interests in both history and the public history field surround women's history, food history, and curation and education. She is the current 2023-2024 Fellow with the DC Preservation League and is looking forward to a job in the museum field further down the road. When she's not busy with her studies, she enjoys reading, writing, listening to music, stress baking and collecting stationary.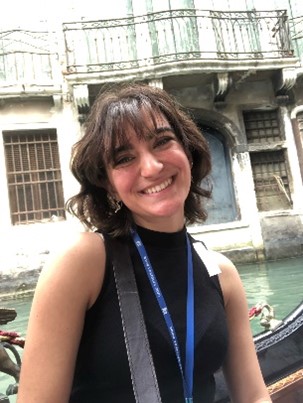 Alyssa Manfredi
Alyssa Manfredi is a second-year public history MA student. She grew up in Northern New Jersey. She graduated from the University of Massachusetts Amherst with a bachelor's in history. In undergrad, she worked with a team of students to research Dr. Daniel Ellsberg through his personal papers. Her historical interests include the deindustrialization of America, immigration history, and the Cold War. She currently works as a curatorial intern in photography at the Smithsonian American Art Museum. She plans to continue interpreting historical records and objects throughout her career. In her free time, Alyssa enjoys exploring DC with friends, traveling, and hanging out with her cat, Zero.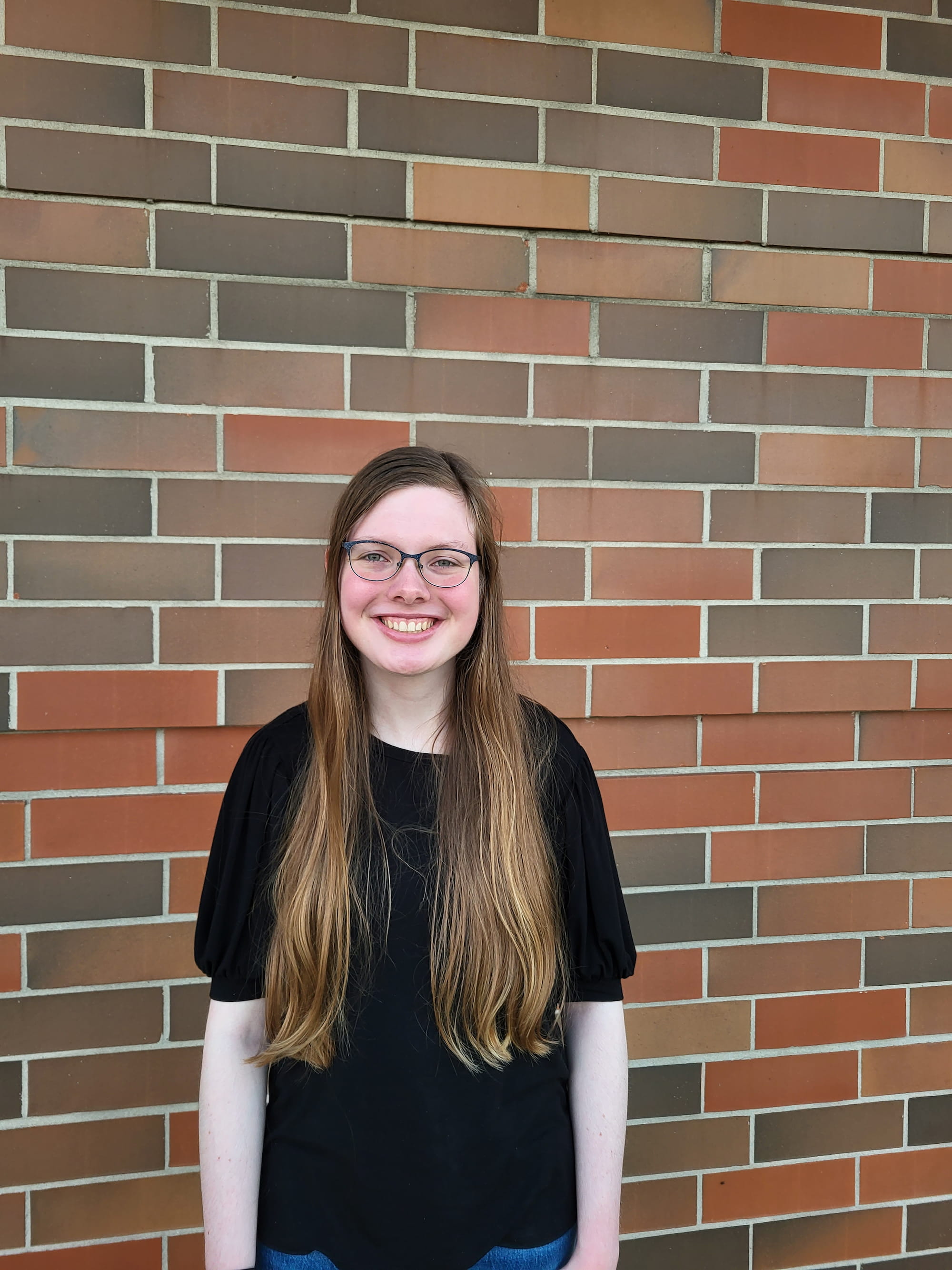 Emily Messner
Emily Messner is a second year MA student in the Public History program. She is a fellow at American University Library's Archives and Special Collections, where she processes and writes about donations to the Peace Corps Community Archive. She received a BA in History and Humanities with a concentration in American Studies from Milligan University. While completing her undergraduate degree, she worked in the university archives and spent two summers interning at the Abraham Lincoln Presidential Library and Museum in Springfield, Illinois. Her research interests include religious, cultural, and material history.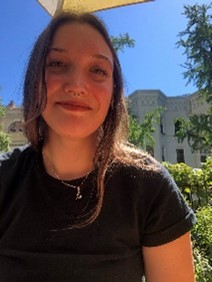 Lillie Ortloff
Lillie is from Hutchinson, Minnesota. She received her BA in 2022 from Gustavus Adolphus College in St. Peter, MN, where she studied History, Public Health, and Gender, Women, and Sexuality Studies. Her research specialties are gender and sexuality history, immigration, twentieth-century America, and public health. While in DC, Lillie has worked in Education and Visitor Services at the Heurich House Museum and the National Air and Space Museum. She's passionate about collections management, curation, and accessibility in museums. She's looking forward to learning more about local DC history after spending her Practicum documenting resistance movements against the erasure of Black cemeteries in DC. Outside of school, you can find Lillie drinking too much coffee, playing cribbage, or reading.
Isabella Parrotta
Isabella is a first year Public History MA student from St. Croix, US Virgin Islands. She graduated with a BA in International Studies and double minors in History and International Business from American University in 2019. Her research interests include symbolic landscapes, material culture, postcards, tourism ephemera, American empire, and their intersection with race, gender, and community identity formation. Isabella also previously studied at Queen's University Belfast in Northern Ireland where she researched historical victimization narratives in political murals. She currently works as a Senior Program Coordinator at Meridian International Center.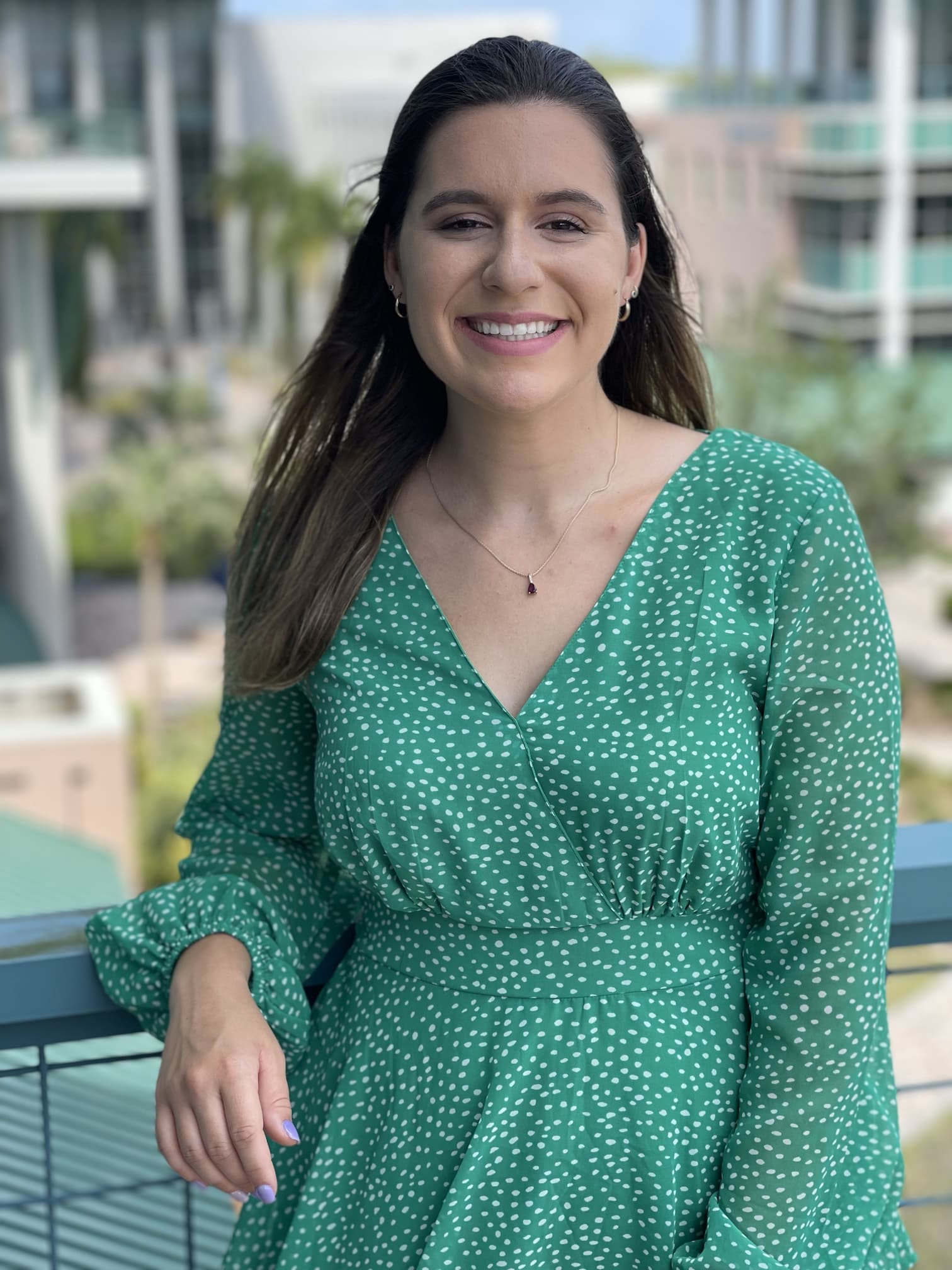 Katherine Ryan
Katey Ryan is a second year in the Master of Arts in Public History program. She is from Southwest Florida and her research focuses on Native American efforts towards sovereignty in Florida. Currently, she is working on a project investigating the Miccosukee Tribe of Indians of Florida's path to federal recognition in the 1950s and the overlapping elements of race, national, and international politics that shaped their movement. Outside of her personal research, she is currently the graduate fellow at the Antiracist Research and Policy Center at American University, where she is researching the history of settler colonialism in the lower Potomac Region. From this research she plans to develop a library resource guide and digital exhibit. Finally, Katey is also working as a Civics Education Fellow at the United States Capitol Historical Society. In this role, she researches, writes, and posts publicly accessible social studies lesson plans for new educators, assists in planning and preparation of society events, and communicates with D.C. Title I schools in coordinating field trips. In her free time, Katey enjoys visiting historic sites, crocheting, and swimming with friends.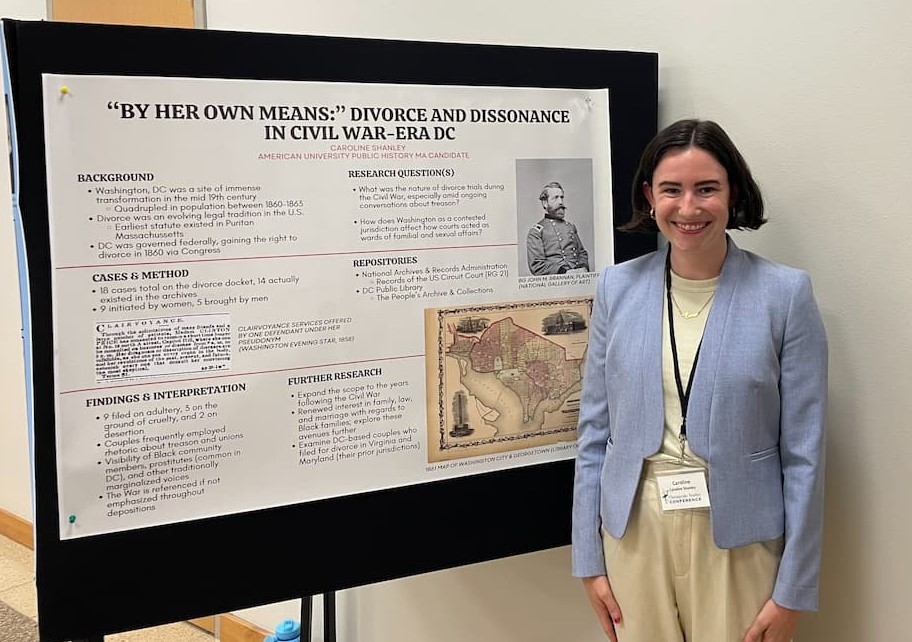 Caroline Shanley
Caroline (she/her) is a second-year Public History student interested in women's history, legal history, and the history of sexuality. Her current research project concerns the first divorce trials during the Civil War in Washington, DC. This work led her to the National Archives & Records Administration, where she interned in summer 2023. Beyond school she works part-time as a digitization assistant at American University's Archives & Special Collections alongside her full-time role as a copyeditor. Caroline hopes to continue working in research and uncovering salacious marital affairs in the nineteenth century.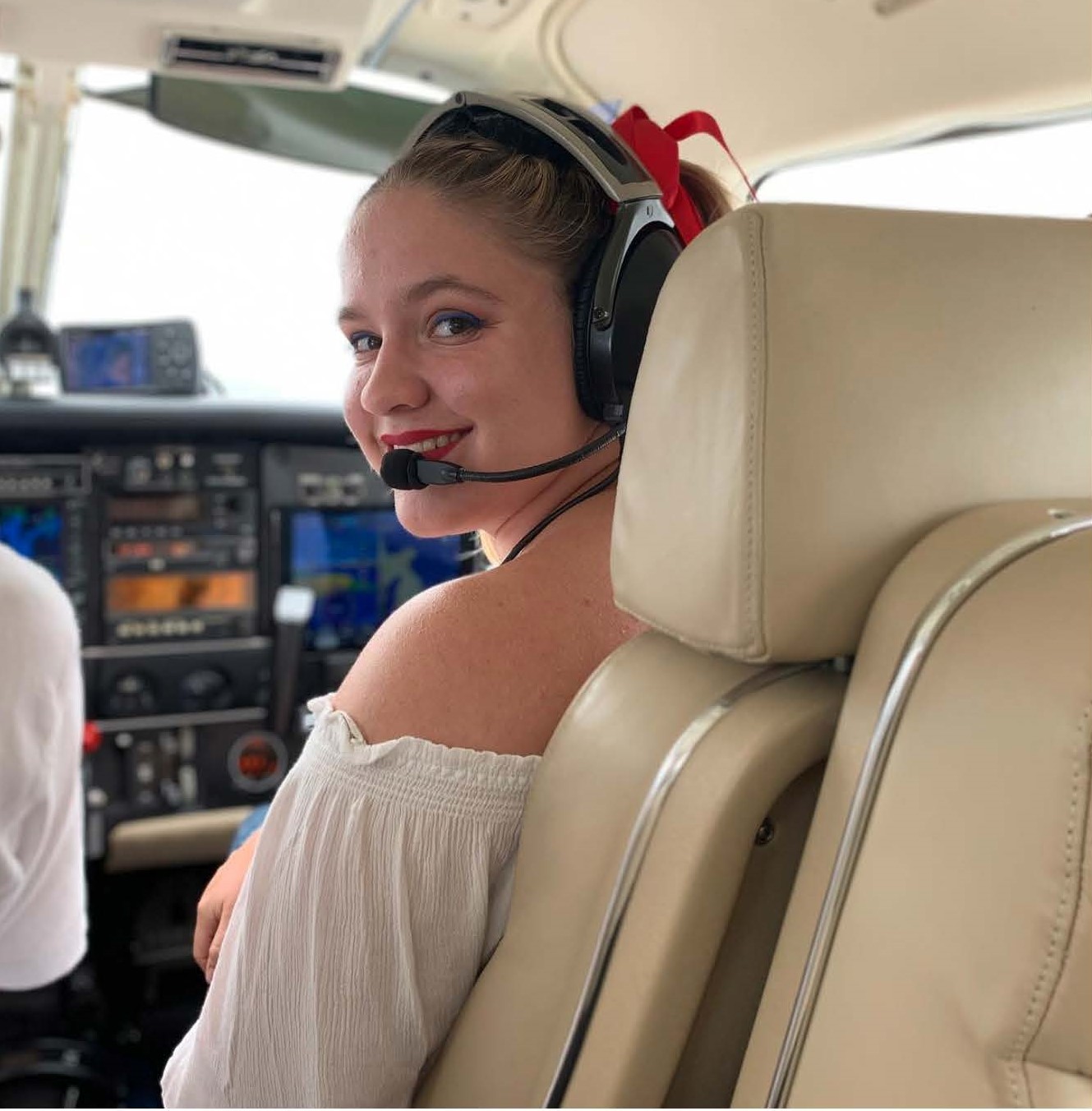 Katherine Smokowicz
Kate Smokowicz is a second year at American University in the Public History Program. She spent her summer interning at the National Air and Space Museum working to restore a M-38A1 Jeep typically used during the Korean War. The unusual thing about this Jeep is that it actually runs and is as a "Follow Me" car for taxiing aircraft at Udvar-Hazy, Virginia, typically called Ground Support Equipment (GSE). Kate has a love for aeronautic and automotive history, which started young and was heavily influenced by listening to the Top Gun album as a toddler. Besides loving vintage cars, Kate enjoys fashion history, specifically the late 19th century. Originally trained as a costumer and seamstress, Kate enjoys sewing and embroidery in her free time. A fun fact about Kate is that she used to live on an island off the coast of Washington State!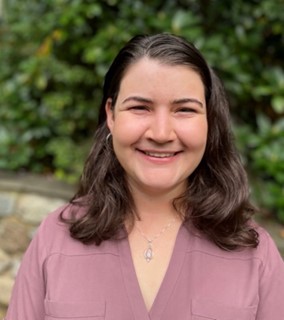 Emma Wiley
Originally from Falls Church, Virginia, Emma earned a BA in history with a double minor in anthropology and education from Vassar College. Before coming to AU, she served as an AmeriCorps member in Wheeling, West Virginia and is currently the Digital Humanities Assistant for Connecticut Humanities, a state humanities council. Emma is dedicated to connecting and strengthening communities through their historical and cultural resources. Outside of the classroom, Emma can be found hiking, rowing, or exploring one of the DMV's many coffee shops.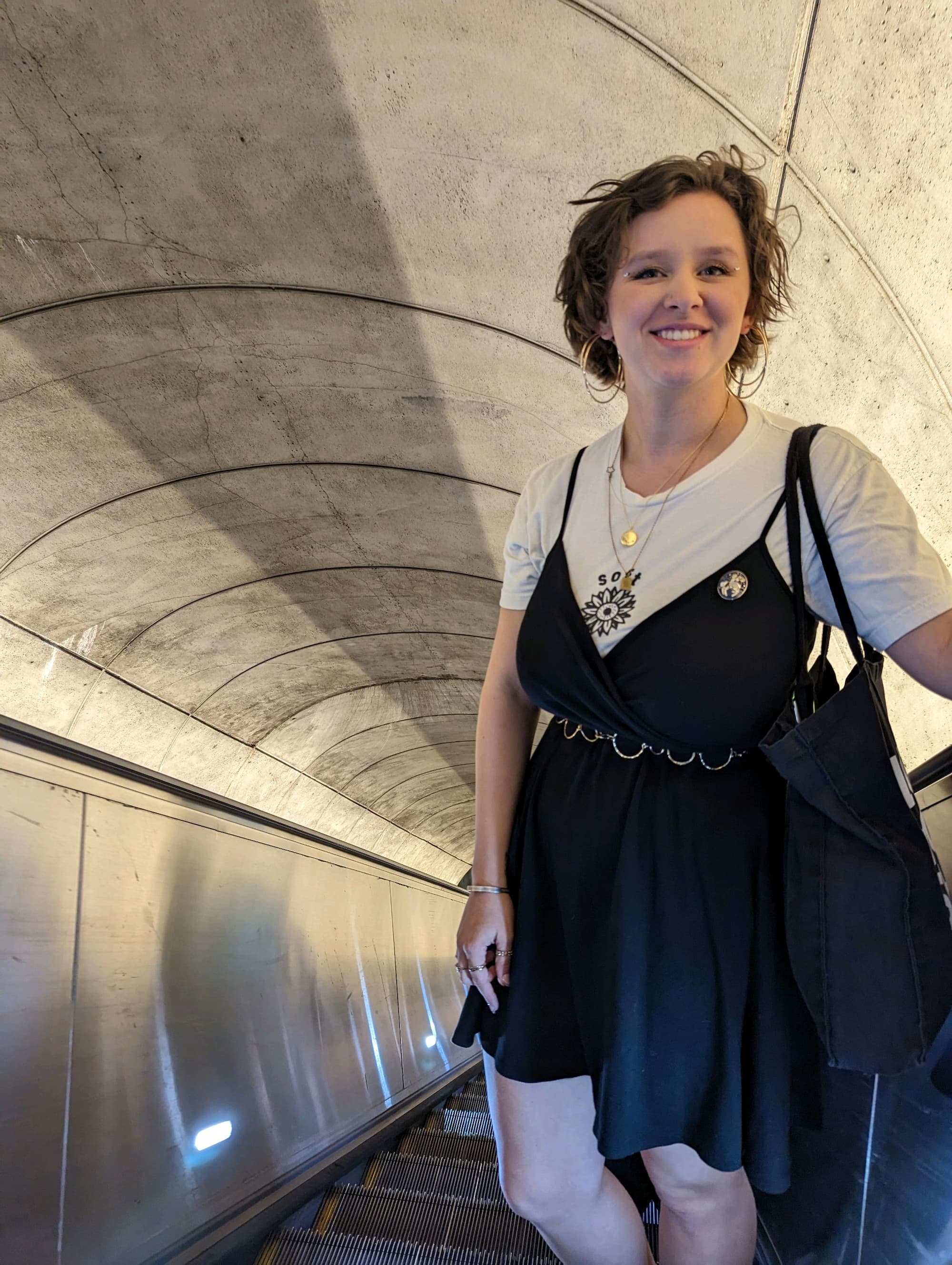 Logan Wills Elizondo
Logan Wills Elizondo is a current second year Public History student. She is a born-and-raised native of Austin, Texas, and graduated with a degree in English and History from Texas State University. Her research interests include 19th and 20th century feminist and queer history, and she currently works at the Surratt House Museum in Clinton, MD. She is passionate about inclusivity and accessibility in museums, and aspires to be a museum educator someday. In her free time, you will probably find her cooking, reading, or cuddling her cat Moose.
Our Public History Community extends on and off campus, across the DC Metropolitan area, and beyond. Connect with us on Facebook and twitter to see what our students, faculty, and alumni are up to!