Contact:
Correnti, Sarah E
Senior Administrative Assistant
History
4400 Massachusetts Avenue NW
Washington
,
DC
20016-8038
United States
Checklists
Prior to Internship
Meet with Dr. Rymsza-Pawlowska to discuss your internship search. Remember many internships have application deadlines months in advance of the start date. So start early!
Consult AU Registrar' Internship & Independent Study guidelines and Career Center guidance for students and for employers.
Complete an Internship Proposal Form and submit to Dr. Rymsza-Pawlowska.
Once approved, you must register for the internship. Complete the AU Registrar Form for "Internship Registration" (which includes the required "Internship Consent and Release") and submit to Registrar, CC-ing Dr. Rymsza-Pawlowska and Kara Hendrickson
During Internship
Meet with Dr. Rymsza-Pawlowska prior to the start of the semester to obtain a copy of the HIST 691 syllabus and set up a meeting schedule.
In consultation with your intern supervisor and Dr. Rymsza-Pawlowska, develop a short reading list of books and articles to support your internship.
Submit four reflection pieces that address questions posed by Dr. Rymsza-Pawlowska.
Write final reflection essay critically evaluating internship experience.
The AU Career Center will send an evaluation form directly to your internship supervisor. Remind your supervisor that the evaluation form must be returned to the Career Center in order for you to receive a final grade. Evaluations will be confidential unless your supervisor requests that it be shared with you.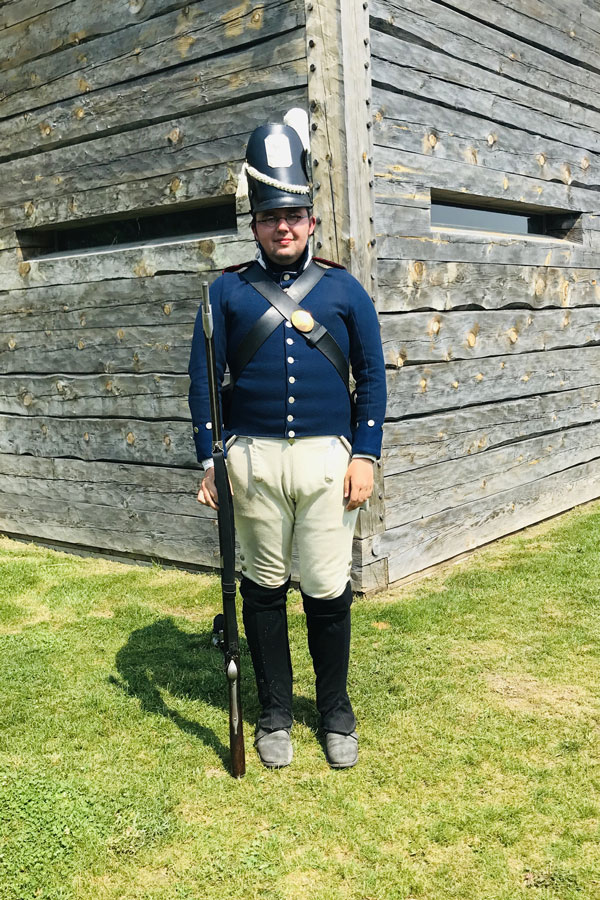 During his internship with Colonial Michilimackinac Isaac Makos (MAPH '20) worked as a costumed historical interpreter.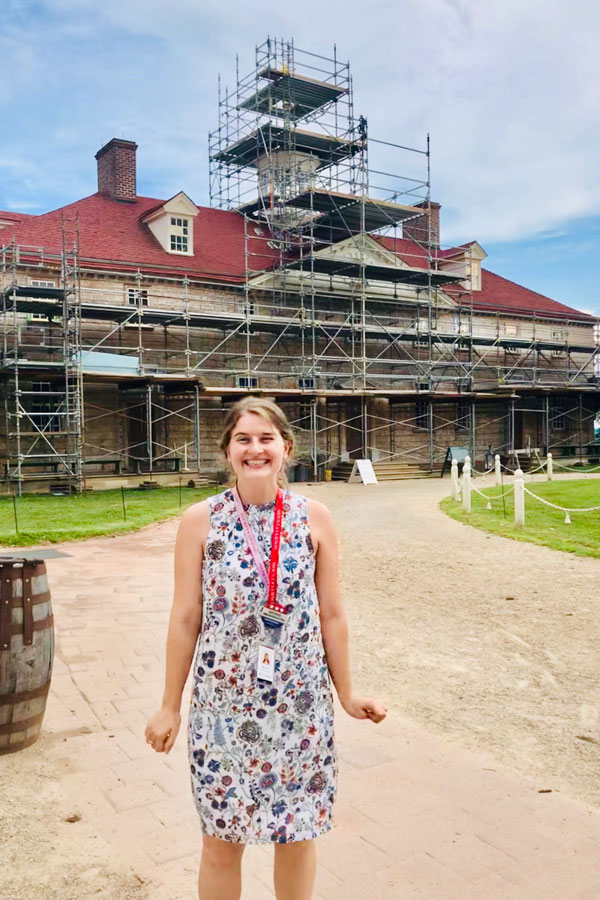 Sarah Fling (MAPH '21) during her education internship with George Washington's Mount Vernon.
As a Park Guide for the South District of the George Washington Memorial Parkway, Leah Baer (MAPH '21) had the opportunity to package artefacts for Arlington House at the Harper's Ferry Center.