Contact:
Burgtorf, Michael R
Sr. Administrative Assistant
Literature
4400 Massachusetts Avenue NW
Washington
,
DC
20016-8047
United States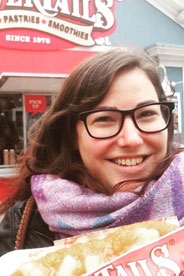 Amanda Miller is originally from Bowie, Maryland, but she has spent the last 3 years teaching English in South Korea. She loves Hamilton and Harry Potter, and firmly believes that all problems can be solved with tacos.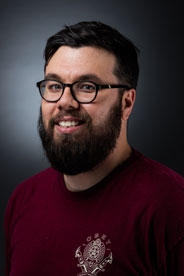 Kenneth Fleming is proud to have been a part of the 250th graduating class at Rutgers University, where he finished his undergraduate degree in English Literature. He is an avid reader of science fiction, 19th century British literature, literatures of social protest, and comic books/graphic novels. When he is not reading or writing, Kenneth can usually be found wandering around with a camera in his hands.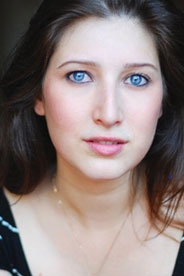 Justine Zapin is a native Clevelander, who has spent the better part of the last decade living and working in NYC. Justine is an actor who comes to the Literature Department for a more comprehensive understanding of the literary canon and tradition. Her son's name is Atticus…and no, she is not planning to read Go Set a Watchman.
Kenesha Brown is from the beautiful island of Jamaica where she taught Secondary English Language and Literature for eight years. She recently moved to America to join her husband Shaun. In her spare time, she enjoys reading, dancing and watching Law and Order.
Greerlin Thomas is a native Washingtonian. He works for a local non-profit dealing with prevention for sexual assault and domestic violence. He has a bachelor's degree in English Literature from the University of Pittsburgh.
Alfaqir Najd is from Saudi Arabia and is getting used to being a new Mommy. She crossed the world to devote herself to the completion of the MA program in Literature at American University and hopes to go back home proud of her accomplishments. She likes meeting new people and making friendships. Integral to her success is a great husband who supports her at all times. 
Ryan Jefferson was born in Norfolk, VA, but has spent the majority of his life in the Maryland/DC area. He attributes his love of literature to his mother reading to him as a child. His favorite genres are horror, SF, fantasy, and Weird Fiction. His favorite poet is Christina Rossetti, and his favorite music composer is Steve Reich.

Juria L. Jones is a trial attorney with the government who has recently rekindled her love of literature. She is interested in studying the impact of literature on law as well as the law's impact on literature.
Molly Tilghman has lived in Washington, D.C. since arriving at AU as an undergrad in 2009. She grew up as a Foreign Service brat, and enjoys giving unsolicited book recommendations.

Sarai Johnson moved from Nashville, Tennessee to D.C. in 2010 to attend Howard University where she earned a B.A. in journalism. She minored in English. She loves coffee and her dog Oscar. Soy chai is life.