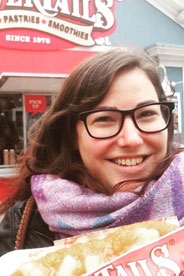 Amanda Miller is originally from Bowie, Maryland, but she has spent the last 3 years teaching English in South Korea. She loves Hamilton and Harry Potter, and firmly believes that all problems can be solved with tacos.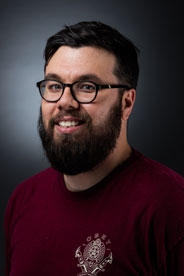 Kenneth Fleming is proud to have been a part of the 250th graduating class at Rutgers University, where he finished his undergraduate degree in English Literature. He is an avid reader of science fiction, 19th century British literature, literatures of social protest, and comic books/graphic novels. When he is not reading or writing, Kenneth can usually be found wandering around with a camera in his hands.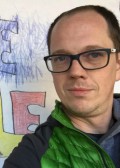 Jay Hardee lives in Chevy Chase, DC with his husband and two children. Before starting the MA program, he worked for twelve years as an actor and director in small profession theatres across the region and as far away as Lublin, Poland. He continues to be a member of the acting company at WSC Avant Bard theatre in Arlington, VA. His interests include drama and film, particularly from Latin America, as well as issues of sexuality and gender. Jay holds a BA in history from Tufts University.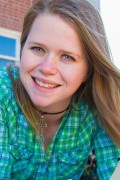 Drew Smith is from Wake Forest, NC (where the college used to be...but we're not bitter). Drew's love for reading began at a very young age. Her earliest memory of reading is memorising Brown Bear, Brown Bear at age three and 'reading' it to her parents' friends. Drew has since graduated to the likes of CS Lewis, JRR Tolkien, Jhumpa Lahiri, and Brian Jacques. She hopes to pass along the love of reading to her two nephews and niece. Drew is also #TeamCap.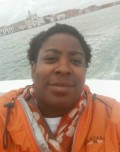 Juria L. Jones is a trial attorney with the government who has recently rekindled her love of literature. She is interested in studying the impact of literature on law as well as the law's impact on literature.
Tony Liu graduated from UCLA with a BS in biology and a minor in English. He enjoys reading about almost every topic imaginable, from literature of all genres to science of all disciplines to history of all countries/cultures, but for some reason not economics. As a result, he is poor.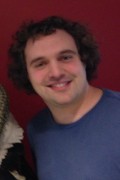 Ryan Jefferson was born in Norfolk, VA, but has spent the majority of his life in the Maryland/DC area. He attributes his love of literature to his mother reading to him as a child. His favorite genres are horror, SF, fantasy, and Weird Fiction. His favorite poet is Christina Rossetti, and his favorite music composer is Steve Reich.

Molly Tilghman has lived in Washington, D.C. since arriving at AU as an undergrad in 2009. She grew up as a Foreign Service brat, and enjoys giving unsolicited book recommendations.